Culture
Review: Border Memories by Edward Matthews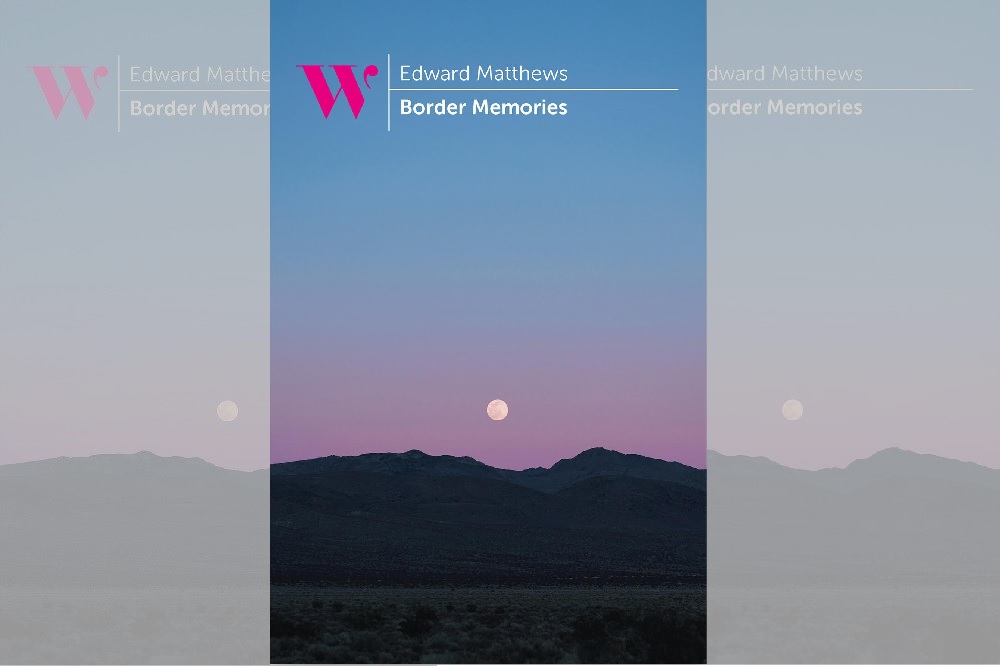 Niall Griffiths
It's become a rather clichéd image now – the human being umbilically connected to a screen, entranced, wired, perhaps with the eyes rolled back to the sclera, venturing into someone else's psyche.
It's Philip K Dick, early William Gibson, the Spielberg of AI. It's many, many others. The steam punky mix of hi- and lo-tech. The dystopian near future or speculative present.
The test, of course, is what is done with the familiarity of the mise-en-scene; can it be utilised in a way which it hasn't been before?
Tijuana
So Sol lives on and around the Mexican-American border.
He's bereaved by a brother's suicide, an insomniac, a flâneur with a touch of the Philip Marlowe, and also a Curator; that is, he steals the memories of other people at the behest of clients (for various motives to do with boredom and dissatisfaction etc), the latest of whom, the sinisterly enigmatic Mr Bray, wants a certain memorised experience of one Norma Rincón, a supposed force-of-nature, cockily confident, self-possessed young woman (who, personally, I found intensely irritating) who lives and works in a library in Tijuana.
Sol befriends her, obviated by his need to access her memories for Bray. She has a brother, Gabe, a man-of-the-cloth with an encyclopedic knowledge of the borders history. Which is handy.

Thresholds
The narrative is interspersed with transcripts of various 'Curations'.
Sol's first-person voice is curiously cold and functional, affectless yet, at times, oddly expressive, which can encapsulate the liminality of the border, the threshold between under-developed and over-developed worlds: '[Americans] want everything. Why live one life when you could live a thousand?'.
Here is where the decadently bloated and ennui-stricken plunder the desperate for some kind of authenticity.
It's also where Sol and Bray and Sol and Gabe indulge in lengthy discourses on the nature of identity and personality, sometimes interestingly; a dull, ineffectual life, Bray opines, is more offensive than a cruel one in the sense that 'it never endows the other with memory'.
He says that 'those who inflict pain on others give them something to remember, to learn from, to explore the depths of self'. I disagree, wholeheartedly – physical assault can render self-assuredness the stuff of shameful vanity – but it's an intriguing concept.
Foibles
Gradually, Bray becomes the controller, aware of Sol's foibles and weaknesses (although the 'how' of this is never made clear). Sol becomes docile, pliant (which does not seem alien to his nature).
But, really, would Sol never have heard of the Tower of Babel?
This is one of several incredulities which litter and undermine the narrative, which is not without moments of stun and recognition: 'there was that summertime energy of after-hours mingling – the kind that beer ads commodify' is fine writing, but the climax, and the revelation of Bray's motives for demanding the Curation which puts Norma into a coma…
Well, 'prosaic' is the word that my copy now has pencilled into the margin. There is little resolution, either of theme or narrative shape.
Still, a throwaway phrase of Norma's haunts: we invite destruction, she claims, when we start to believe that 'people are simpler than they really are'.
That's not a bad starting point for a novel that seeks to explore the jungles that we each harbour.
Border Memories by Edward Matthews is published by Watermark Press. It is available from all good bookshops.
---
Support our Nation today
For the price of a cup of coffee a month you can help us create an independent, not-for-profit, national news service for the people of Wales, by the people of Wales.