Culture
Review: Charles, the King and Wales by Huw Thomas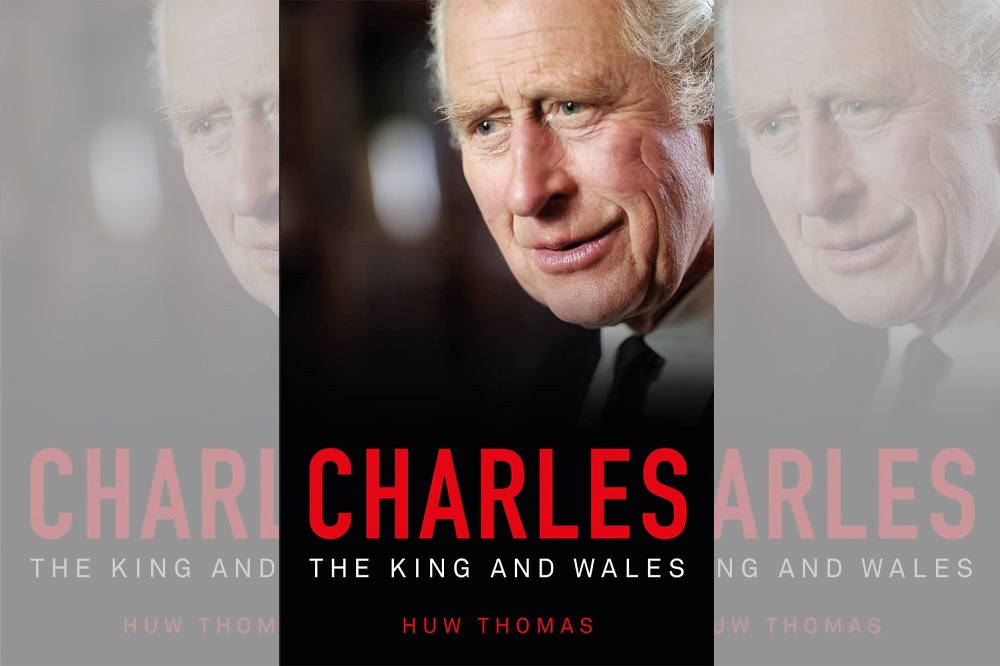 Myfanwy Alexander
One of the cleverest men I know (he did win a million on the eponymous gameshow) is fascinated by the comparatively few words of Welsh origin which have made their way into the English language and one of the exceptions he always quotes is the word 'flummery.'
No word better describes my gut reaction to all things to do with the Royal Family and yet I appreciate the desire for ritual, continuity and glamour which will have many people reaching for their commemorative biscuit tins this weekend.
Those looking for a Royalty themed product which goes deeper that a Union Jack tea towel will find much of interest in Huw Thomas' timely book: 'Charles, the King and Wales'.
This is a highly readable and lively book, full of anecdote and character. Indeed, so well has Thomas chosen his interviewees that at times, the central figure himself seems to fade into the background.
This meant that the book had an utterly unexpected strength; it is a brisk and at times enlightening history of modern Wales, albeit filtered through the lens of the Prince. Charles remains an elusive character, slipping eel-like out of our grasp, a composite of passions and praxis.
This is perhaps inevitable: his life has been lived so much within an institution that it is hard to determine at times where the man ends and the Prince begins.
Thomas also judiciously decides to avoid discussion of the King's matrimonial difficulties: this is a book with a serious intent and re-hashing tabloid tales forms no part of it.
This does, however, have the effect of further removing the human Charles from the reader: you would never guess from Thomas' narrative that the assiduous visitor to youth projects and factories was at the time married to a brittle, damaged woman then acknowledged as the world's greatest celebrity. It is the Richard Burton story without Elizabeth Taylor.

Flummery
Charles' sojourn in Aberystwyth is delicately drawn and left me experiencing an unexpected sadness and a sense of missed opportunities.
We are all familiar, if only from watching 'The Crown' with the story of a young man isolated in a land with which he seeks a real connection but Thomas choses to end this section of his book with Charles' speech, in Welsh, to the Urdd Eisteddfod, reporting the acclaim with which it was greeted.
From a modern perspective, Charles' enthusiasm for the Welsh language can seem hollow and tokenistic but I fear that says rather more about the state of political discourse in contemporary Wales than the young man's sincerity at the time.
Thomas documents Charles' role in the Welsh economy with a breathless relish bordering on fandom and at times, I was left wondering whether the Prince was some fleshly avatar of the WDA.
Even sceptics speaking to Thomas note that, though the Royal concept may be little more than flummery, it is flummery which sells.
Shrill
A gilt-edge invitation card bearing a Royal title is almost irresistible and many instances are provided, including the now semi-legendary conversations which supposedly brought Sony to South Wales, of Charles bringing influential people together and gently prodding them towards positive outcomes.
It is tacitly assumed by Thomas that such intervention is benign and he is gloriously incurious about the philosophical and ethical underpinnings of monarchism.
This book barely asks whether it is unjust that an unelected person wields such influence or questions the arbitrary nature of Royal enthusiasms and it is left to arch republican Leanne Wood to express any real dissent.
Wood, like all the voices in the book who are not won round by the personal charm of the representative of a system they despise, seems shrill and rather shallow in comparison with those, exemplified by Kim Howells or Helen Mary Jones, who can be described as being on what could be called a 'Charles journey.'
The story of Llwynywermod was a particularly vivid and enjoyable section of the book, benefitting from Thomas' own gift for description and the gloriously waspish remarks of national treasure Stifyn Parri: a 'Nessa and Uncle Bryn Royal Visit' is surely a Comic Relief sketch for some future date.
I would liked to have heard more from the Myddfai neighbours: what is it like to have royalty in your back yard? But perhaps a Carmarthenshire discretion prevailed so Thomas was obliged to rely on the testimony of celebrities.
Indistinct
This is a curious book, both engaging and, at times, infuriating. Thomas has fulfilled, even exceeded, his brief: the reader will learn much about King Charles' relationship with Wales.
Yet Charles himself remains somewhat indistinct. I would have liked to know, for example, what efforts Charles makes to keep up his Welsh: it was fascinating to find out that he is a fan of the plygain tradition.
And beyond the chattering/governing classes (Wales does produce double-skilled individuals who both wield power and comment on its wielding), there is little representation of Welsh people's views, apart from a rather cursory opinion poll demonstrating Prince William's popularity.
However, Thomas needs to be praised for producing a well-written and pacy book on a controversial subject which is neither hatchet job nor fawning tribute.
Charles was Prince of Wales and is now King of a realm including Wales and therefore even a recalcitrant Jacobite like me can relish this useful study.
Charles, the King and Wales by Huw Thomas is published by Parthian. You can buy a copy from all bookshops.
---
Support our Nation today
For the price of a cup of coffee a month you can help us create an independent, not-for-profit, national news service for the people of Wales, by the people of Wales.