Culture
Review: Croesi Llinell by Mared Lewis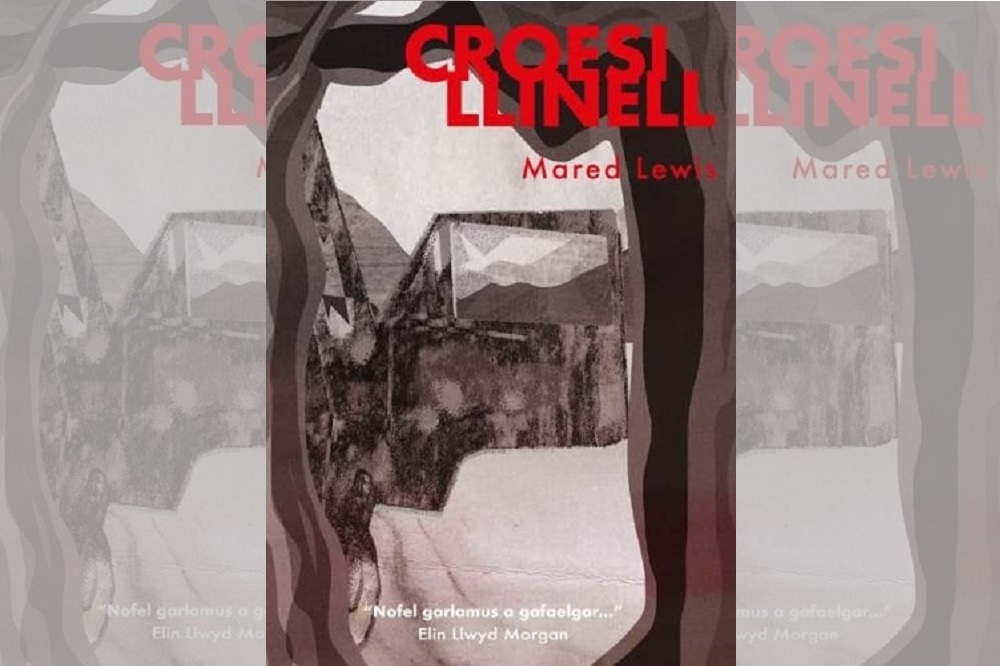 Ant Evans
Mared Lewis's latest novel takes the reader initially to Liverpool and back in time, as the prologue takes place a few months prior to the events which unfold during the course of the story.
This is when we're introduced to our protagonist, Myfi Elias, a journalist with local newspaper "The Journal".
Regeneration
We're initially introduced to Myfi whilst she's in the office of Joe Keegan, who owns a building firm. Keegan's smalltalk immediately rubs Myfi up the wrong way, who thinks he's "watched too many films" and silently curses her editor, Gwen Parry, for sending her on this job.
Which as it turns out, is to write an article singing Keegan's praises for all of the regeneration work in Liverpool his company has contributed towards in recent years.
Turns out he's also thrown a bit of cash the paper's way the previous Christmas, with potentially more to come this year. Thus explaining the apparent need to keep him on side.
Despite the rocky start, Myfi finds Keegan to be nice enough, and after an hour, steps out onto Albert Dock with enough info to write something which wouldn't be too nauseating.
The following week, days after her article's published, Myfi finds an anonymous note on her desk, asking if she wants to know the real story about Keegan. When it comes to anonymous tip offs, the general rule of thumb is to tread carefully.
However, curiosity (remind me, what did that do to the cat?) gets the better of Myfi and she finds herself waiting to meet her informant on a wet Thursday evening.
Lewis does an excellent job here, as she does throughout the story, setting the scene and creating a palpable atmosphere.
Dodgy
Following her meeting with an extremely jumpy source, it becomes blindingly obvious that Keegan is dodgy, to say the least. And so, Myfi proceeds to write an article which she's convinced will impress her boss.
However, the reaction she gets couldn't be more different. She's put on extended leave to get some "perspective".
The reader's left wondering whether this is relating to the aforementioned money Keegan has previously donated to the paper and fears from Gwen Parry that any future donations would dry up were this article to be published. Or is there more to it than that?
As unhappy coincidence would have it, it's after her meeting with Gwen that Myfi gets two short texts from her father back in Dyffryn Nantlle "COME HOME, ELLIW MISSING." Elliw being Myfi's teenage sister.
Followed by "IF YOU CAN?" The second text lead this reader to wonder what it was for. Was Myfi's father worried about interrupting his daughter at work? Or were things rather strained between them?

Detail
What was behind Elliw's disappearance? Is the elderly Italian from the café connected to Keegan and did he overhear Myfi's chat with her anonymous source?
The author has certainly crafted a plot which is full of twists and turns which leaves this reader asking questions and second guessing myself with every chapter. The chapters themselves being short. But short in length doesn't by any means mean short on detail.
Even then, as I've mentioned, there are plenty of questions raised between the pages, here.
Why has Myfi's father not contacted the police? We're told he's not a fan of authority, but is there more to it? Myfi's ex, Geth, once he's told of Elliw's disappearance, regularly asks questions of Myfi about how things are progressing.
Again, is this a genuinely concerned ex, or does he have something to hide? Then in addition to the main story, there are a few short sections written in a different font and in the first person:
"I'd barely noticed her before. Not really. Not…like this."
Which of the characters is speaking here? Is this something that's happening in parallel to the main story? Personally, I was left guessing until the final time one of these sections appeared as the conclusion drew nearer.
Bilingual
As well as crafting a story which left this reader guessing until the last minute, the author depicts locations, Liverpool, Dyffryn Nantlle and Prestatyn alike, which are extremely easy to envisage.
We're also introduced to well rounded characters with connections to each other who come across naturally. Such as the close relationship between Myfi and Ed "exactly like a lifelong friend, rather than a colleague of two years". Or the jealousy which Geth feels as a result of that.
The use of English words in otherwise Welsh sentences here, or even the use of Welsh in otherwise English sentences, is a welcome sight. This of course being reflective of how bilingual people, no matter the two languages involved, speak naturally.
As I mentioned earlier, the chapters in Croesi Llinell are quite short. This, combined with engaging storytelling, made it easy for me to keep going…or made it impossible for me to put the book down, depending on your point of view. Very much recommended.
Croesi Llinell by Mared Lewis is published by Y Lolfa. It is available from all good bookshops.
---
Support our Nation today
For the price of a cup of coffee a month you can help us create an independent, not-for-profit, national news service for the people of Wales, by the people of Wales.