Culture
Review: Crow Face, Doll Face by Carly Holmes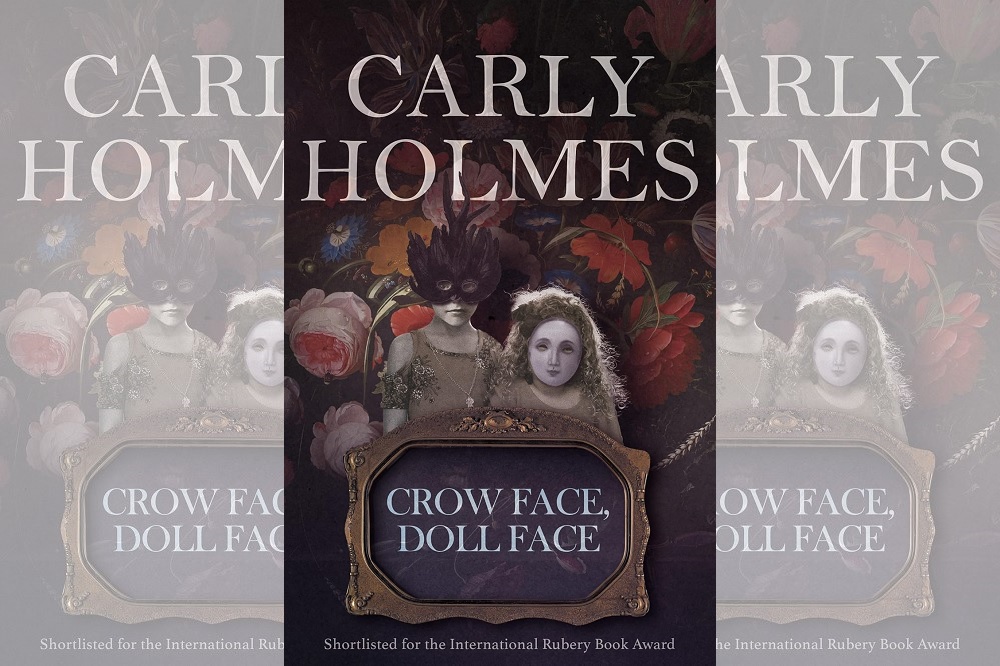 Here is an unpredictable tale of loss, fragmentation and dysfunctionality, delivered in the most magical and enchanting language.
The story follows the protagonist Annie, diving into her past through memory, her present through actions and her future through her desires. And as such, it takes the reader on a journey through Annie's emotions, and her physical journey from one house to another.
For years, Annie busied herself with the demanding routines of motherhood, with little or no thought for her personal yearnings and aspirations. She carried on, fixing dinners, cleaning, washing and 'loving' everyone else but herself.
Unfulfilled dreams
One of the dangers of being an ardent devotee to motherhood is the loss of one's self and an unconscious dwelling on unfulfilled dreams.
With each birth, Annie projects a certain expectation on her children, such that every spark of ingenuity is magnified to the apogee of creative genius and every flaw, exaggerated to the point of resentment.
Soon Annie's unresolved conflicts became the informing dynamics of her home and the singular determinant of the degree of love shown to each child. Annie loves more, the children with the highest propensity for stardom, Leila and Kitty, and loves less the children whose perceived ability or lack of it, remain in the realm of average, Elsa and Julian.
With each child in full knowledge and acceptance of their place in their mother's life – an awareness made evident in the degree of love, care and concern shown by Annie – they settled into life as siblings. Elsa gravitated towards the natural affection and defensive protection of Julian while Kitty preferred the dark wings and cocoon of Leila's shadow.
Living in pairs, with counter interactions of misdeed and the accompanying revenge amongst the pairs, the consequences of this divisive relationship was further severance and emotional distance amongst the children.
Sibling rivalry became a norm and Annie found herself pandering to the hypnotic charms of her special and preferred pair while starving Elsa and Julian of the love they so desire from their mum.
The major highlight of the story was when Annie, broken and confused made a choice, a very unmotherly choice that split the family into equal halves.

Adoration
Peter, the father of the house. is not entirely innocent, far from it, as he loves his last child Kitty to bits, smitten by her natural beauty to the point of adoration; he feels the need to protect her, not just from the coldness of the world, but also from the overwhelming influence of Leila the crow.
Peter recognises the danger in Annie's method of favouring one pair against the other but he is more consumed by a deep-rooted feeling of loss of the woman he met, loved and married. Peter bottles up so much and soon found comfort away from home.
And when the couple got to their breaking point, the children are forced to take sides and journey through life as separate pairs, Leila the crow face, Kitty the doll face and Annie on one side, and Peter, Julian and Elsa on the other.
Carly Holmes' Crow Face, Doll Face exerts a mysterious and mystical touch especially when viewed through the prism of Annie's fantasy of her young daughters, later amplified by the revelations of a fortune teller.
The title requires more unpacking considering the contrasting symbol of a crow and a doll. Dolls are attractive and beautiful play objects for children, often colourfully decorated and stuffy for easy cuddling. Crows are dark intelligent birds that are quite adaptable and considered mysterious mythical creatures.
These two inanimate and animate symbols merges successfully in Kitty and Leila, as they embody the very features of a doll and a crow respectively. These are the very confusing features, beauty and mystery, that merged to seal Annie's downward spiral into oblivion and delusion.
Both children embraced their sense of importance and specialness, wrapping their mother around them while creating a facade that became her reality.
Soon, Annie heeds blindly to the whimsical wishes of this duo, the very wishes that brought out the worst in her. Crow Face, Doll Face is a family tale for everyone, conveyed in very accessible and beautiful language.
As a devoted mother, I thoroughly enjoyed reading it and I recommend it for everyone.
Crow Face, Doll Face by Carly Holmes is published by Honno and is available from all good bookshops.
---
Support our Nation today
For the price of a cup of coffee a month you can help us create an independent, not-for-profit, national news service for the people of Wales, by the people of Wales.