Culture
Review: Cymru & I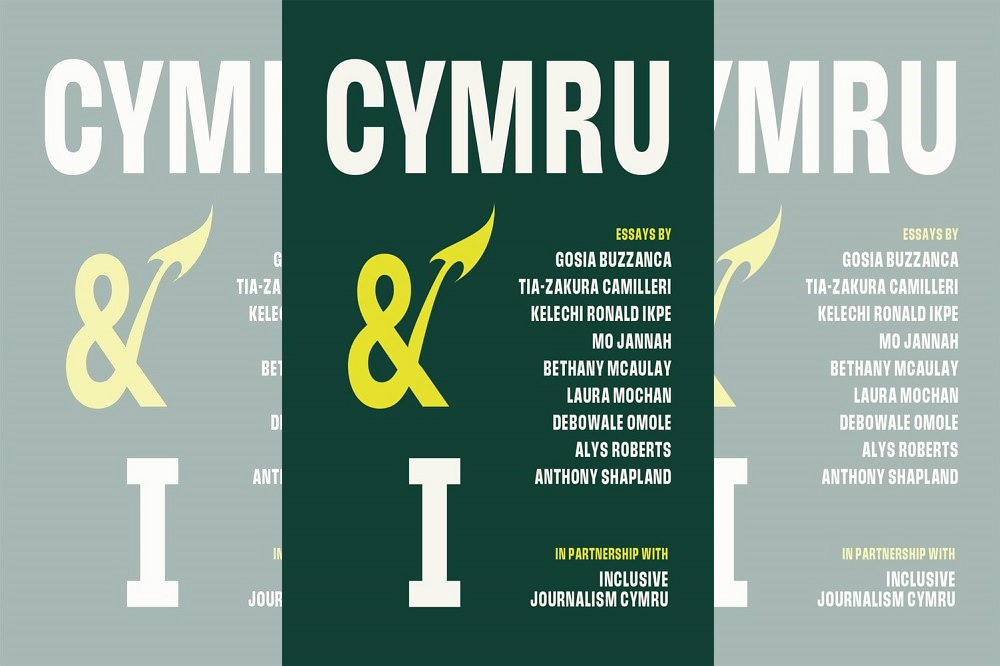 Jon Gower
In recent years there have been some excellent, interrogatory and revealing essay collections about Wales, such as The Welsh Way, Welsh (Plural) and An Open Door: New Travel Writing for a Precarious Century.
Now, to further expand the range of approaches to considering the country, comes Cymru & I, nine consistently provocative essays which add energy, variety and inquiry into the mix.
They offer opportunities to see the place through fresh eyes. Nigerian Kelechi Roland Ikpe tells us about Swansea, a City of Sanctuary where it's nevertheless hard for a black family to find somewhere to live. He tells us about what it's like to be both welcomed with a barrage of insults and shunned by both landlords and employers during what turned out to be a 'beautiful eighteen months' before he and his family decamped to Crewe.
His fellow countryman Debowale Omole's experiences include the dangers of being a doorman and recurring nightmares about being visited by immigration enforcement officials in the night. But in Omole's case Cymru becomes a place of answered prayers, a place of new beginnings, so that he is fully able to say 'Cymru is fy nghartref,' Wales is now home.
Incomer
Gosia Buzzanca is also an incomer, this time from Poland. In 'A Concatenation' she melds memories of her native Poland with the move to Wales, initially in order to improve her language skills.
Here she walked the streets of Cardiff to the 'rhythm of Mike Skinner's voice seeping from the headphones – this was the future for me. The world smelled like cumin, smoke and lager that had seeped into the carpets of the Prince of Wales pub.'
It was a move not without its challenges, not least when, as a single mother she hid herself away from her baby so she could cry, or didn't wash or the household duties overwhelmed her. Throughout all this Buzzanca was reading avidly and busily acquiring language, to the extent that she won a national prize, a flair for writing that is very much evident in her essay, where the sea is 'like a mint glacier candy,' where, on a hot day, it is 'like swimming in honey.'
The challenge of language itself informs Alys Roberts' account of dyslexia, in particular the provision or lack of provision of specialist help and the difficult of identifying dyslexia if a child's first language happens to be Welsh.
Some academics have suggested it becomes more apparent when English is introduced at a later stage of a learner's education, which was certainly the case true for Roberts, who sees dyslexia as a 'part of a person's identity' which is genetic and lifelong, as she argues that this should be remembered and that there is a need for change in the 'environments we create rather than asking people with dyslexia to do so.'

Pride
Pride in place, specifically her hometown is what animates Laura Mochan's essay about Merthyr, a town where many 'have little by means of wealth, but they have empathy, compassion, talent, a deep willingness to help, and sheer determination in abundance.
Mochan sketches a portrait of a town with a deep and complex past which has long been ignored or even demonized by the media but describing too the almost volcanic potential for change in the future.
Immigrant energy
Merthyr, at various times in its pulsing history was powered by immigrant energy as were so many parts of Wales at different times, as demonstrated by Mo Jannah in his comprehensive survey of the various peoples who have come here.
He tell us about Yemeni sailors and stokers and Cape Verde seamen; of Jews from Eastern Europe fleeing religious persecution and, of course English migrants too. But he also shares the excitement of making his own discoveries, such as the black community in Gelligaer, part of a hidden history of early settlers in Wales.
Pernicious attitude
The town of Rhyl is the subject of Bethany Mcaulay's deeply considered analysis of its tarnished image in the public eye and the problems of its recent past.
By looking very attentively at photographs of the place by Stephen Clarke and mining her own memory bank, she charts the demise of tourism, describing a 'once populous seaside resort town that was losing much of what had historically defined it' as well as the exploring the 'pernicious attitudes towards Rhyl' which the author suggests 'derive from Wales itself.'
As she does all this, Mcaulay finds difficulty in 'consolidating a sense of national belonging, of reconciling being from Rhyl with a social, cultural and political landscape within Wales that can be elusive and exclusionary.'
That exclusion was certainly felt by Tia-Zakura Camilleri's father when he tried to get into the Urdd centre near his home. He was stopped by an adult who told him he wasn't allowed in, that the club wasn't for him, because he couldn't speak Welsh.
Camilleri's account of attempting the Three Peaks Challenge – of climbing Pen y Fan, Cadair Idris and Yr Wyddfa all in one day – is one of the highlights of the book, an account of scaling high places which also questions Black representation in Welsh theatre, politics and in society in general even as she tells us about both the physical challenges and ample rewards of climbing and hiking the country's rocky contours.
Uncertainty
The collection concludes in a very different register as Anthony Shapland presents us with twenty short stories which are 'drawn from lived experiences of coming out – or not – and sometimes living out, in small communities at a time of industrial decline and economic uncertainty in Wales.
They show us a father reacting violently to his son's sexuality and depict furtive liaisons with strangers, or fantasising about finding lovers via Teletext personal ads or trying a hypnosis tape to cure oneself of gayness, all in crisp and evocative prose which offers an honest insight into the shame and necessarily strategic subterfuges of being gay in small town Wales.
Cymru & I is a challenging, probing and consistently revealing collection and a solid contribution to civic debate by Inclusive Journalism Cymru, a network which connects those 'who have been marginalised or excluded by the journalism industry in Wales.'
In these pages, at least, such writers stand fully centre-stage, their words set firmly and arrestingly on the page, not confined to the margins at all.
Cymru & I is published by Seren, in partnership with Inclusive Journalism Cymru and is available from all good bookshops.
---
Support our Nation today
For the price of a cup of coffee a month you can help us create an independent, not-for-profit, national news service for the people of Wales, by the people of Wales.