Culture
Review: Fragments of a Woman by Emma Venables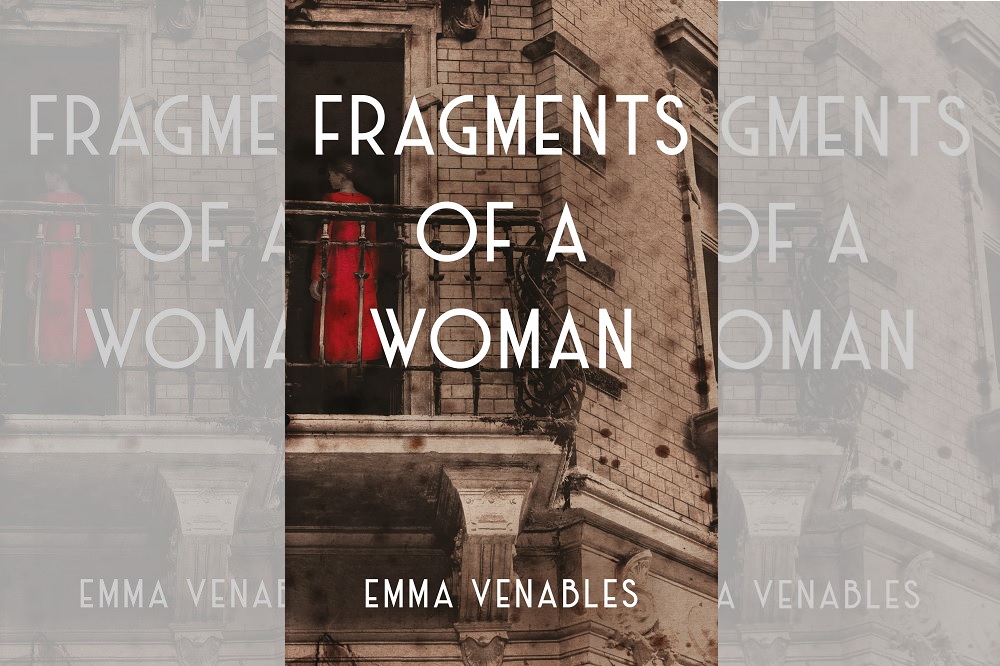 Gemma June Howell
Step into the shadows of Berlin during the 1930s and World War II as Emma Venables unveils the hidden stories of German women in Fragments of a Woman.
This compelling debut novel takes readers on an immersive journey, delving into the lives of Liesel, Lore, Ingrid, Greta, and Gisela — women who defied societal norms and faced unimaginable challenges under the oppressive grip of Nazi rule.
Hidden stories
As part of her Ph.D. thesis, Venables embarked on writing Fragments of a Woman with a distinct mission — to challenge the stereotypes that have clouded our perception of German women during the National Socialist era of World War II.
Through her novel, she gives voice to women whose stories have languished in the forgotten corners of history, representing those pushed to the margins.
Venables fearlessly explores the complexities of their experiences, examining the difficult decisions they had to make in order to survive. Recognising the multifaceted nature of these stories, she weaves the narratives of five remarkable protagonists.
Forbidden love
Fragments of a Woman showcases Venables' prowess in crafting intricately layered characters. Liesel and Greta defy societal expectations by daring to embrace a forbidden love in the face of Nazi intolerance.
Gisela, a resilient prostitute, confronts the condemnation of her profession as the regime tightens its grip on society. Lore yearns for a life beyond the societal constraints of motherhood and wifedom, while Ingrid fights desperately to shield her daughter from Nazi indoctrination.
Each woman's story offers a unique perspective on the challenges faced by women during this dark period of history, breaking free from the shallow portrayals often found in the propagandistic literature of the time.
Venables fearlessly delves into a range of feminist themes, shining a spotlight on motherhood, identity, trauma, fascism, and survival under National Socialist rule.
She skilfully navigates the intricate web of these themes, exposing the often-undocumented struggles and sacrifices endured by women during a time dominated by male-led narratives.
By centring the experiences and resilience of her characters, Venables challenges traditional narratives and contributes to the ongoing revisionist feminist movement.

The human spirit
The novel paints a vivid and heart-wrenching portrait of the hardships faced by her characters. Venables fearlessly depicts the choices faced, the trauma endured, and the psychological toll exacted upon these women.
Through her evocative prose, readers are transported into their worlds, experiencing their desire for freedom, as well as the emotional turmoil, fear and unyielding resilience of these remarkable women.
Fragments of a Woman is an intimate depiction of the human spirit in the face of unimaginable adversity.
Within the pages of Fragments of a Woman, echoes of renowned author Sarah Waters resonate. Like Waters, Venables ventures into historical settings, skilfully illuminating the lives of women who challenge societal norms and expectations.
Both authors excel in crafting multifaceted characters, breathing life into a specific time and place. Their narratives intersect on themes of identity, sexuality, and the pursuit of autonomy within oppressive systems.
While Waters' works traverse different historical periods, the thematic resonance with Venables' novel underscores the transformative power of storytelling in shedding light on the overlooked or misrepresented lives of women in conventional historical accounts.
Venables' contribution to historical fiction through the lens of the revisionist feminist movement aligns harmoniously with Waters' celebrated oeuvre, contributing to a compelling and resonant body of literature from Wales that enriches our understanding of women's experiences throughout history.
Powerful storytelling
Venables presents a fresh and nuanced perspective on the lives of German women during the National Socialist era and World War II.
Through meticulous research and powerful storytelling, she invites readers to embark on a journey that uncovers the untold stories of these resilient women. While the fragmented structure may pose initial challenges in connecting with the characters, the enduring impact of the narrative prevails.
Fragments of a Woman is a compelling and immersive read that stands as a powerful tribute to the strength and determination displayed by women during one of history's darkest periods.
Empowering voices and challenging stereotypes, it will leave a lasting impression on those captivated by historical fiction and the lives of women overlooked during a pivotal moment in history.
Published by Aderyn Press, Fragments of a Woman follows the success of Elaine Canning's novel, Sandstone City, captivating readers with its poignant exploration of history and human resilience.
While Canning's novel delves into the Spanish Civil War, Fragments of a Woman transports us to the tumultuous era of Nazi Germany. Both novels intertwine the power of historical fiction with the deeply personal stories of individuals grappling with trauma and searching for meaning.
Aderyn Press continues its mission of championing powerful and thought-provoking narratives, and Venables' work seamlessly aligns with this vision.
Fragments of a Woman challenges the limiting stereotypes prevalent in the propaganda of the time, providing a refreshing and authentic perspective. It is testament to the resilience and determination of women who defied societal expectations, resisting convention to reclaim their lives and identities.
Their stories serve as a source of inspiration and empowerment for women today, reminding us of our own strength and ability to overcome adversity. Through the struggles and triumphs of Ingrid, Liesel, Greta, Giesela, and Lore, readers are encouraged to reflect on the timeless relevance of their experiences.
Fragments of a Woman invites us to celebrate the unwavering spirit of women throughout history and to continue the ongoing fight for equality, autonomy, and transcendence.
Fragments of a Woman by Emma Venables is published by Aderyn Press. It is available from all good bookshops.
---
Support our Nation today
For the price of a cup of coffee a month you can help us create an independent, not-for-profit, national news service for the people of Wales, by the people of Wales.