Culture
Review: Grey in the Dark by John Lincoln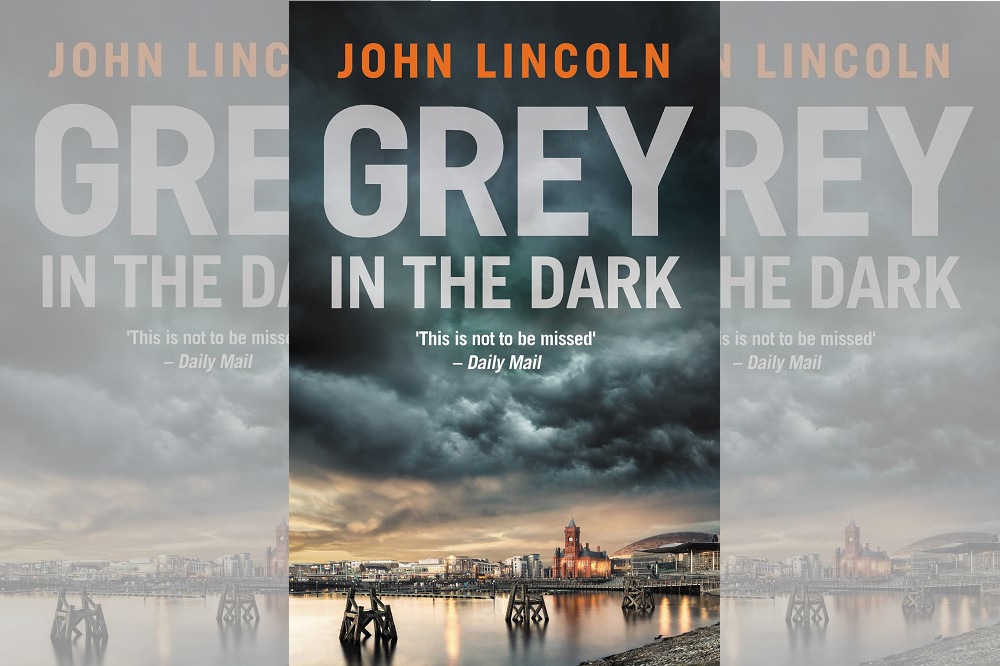 Chris Lloyd
My grandfather, who used to repair long-case clocks for a living, always maintained that to be able to take a clock to pieces, you first had to know how to put one together. It's a tenet that holds equally true for crime fiction.
To be able to deconstruct, you first have to be very adept at constructing. Grey in the Dark is a beautiful example of this skill at work.
In it, John Lincoln takes a great many of the conventions of noir, deconstructs them, and then deftly puts them back together with just the perfect amount of twist and slant on them to bring something new to the genre.
All the while, he creates not only a world that is real to anyone who knows Cardiff and its hinterland, but a moody and atmospheric backdrop that is strangely enticing to any reader who might not be so au fait with the area's many foibles.
Gethin Grey takes on a case that has torn the Valleys apart: the brutal murder of a young woman called Kelly Rowland. Despite a neighbour of hers, Morgan Hopkins, being convicted for her murder, gossip still abounds.
There are those who feel Morgan was guilty and would throw away the key, while others aren't happy with his conviction, especially when there are more than enough other possible suspects, including a couple of coppers – a brother and sister – not to mention a dodgy academic or two, a professional footballer and even a relative of one of Gethin's team.
The beauty of it is that Gethin isn't a cop or a PI. He's a paralegal, the owner of a small and struggling firm called Last Resort Legals that takes on miscarriages of justice for a fee.
A past misdemeanour means he can't practise as a lawyer, so he takes what he – and his judge father – can't help seeing as second best. I found this premise beautifully original, especially the apparent mismatch in altruism for financial gain.
It helps make Gethin, a fairly rundown almost sleazy semi-legal type with a moral compass, a convincing character, one with depth.

Conflicted character
Gethin has a broken family, with a wife who walked out on him and a teenaged daughter coming to terms with that. He's struggling with the dating scene, making unwise decisions and feeling guilt because of his ex, Cat, and his daughter, Hattie.
I found I had no problem with any of that. We write about people who are interesting, people who've been through the mill. If they hadn't, we wouldn't want to read about them. Drama comes from dramatic lives.
What matters is how all of that is handled. In this case, it's so refreshing to see how John Lincoln has created a conflicted character in Gethin, painting a broad canvas without labouring the individual brushstrokes.
Gethin walks down the mean streets of Cardiff and the Valleys, but he's not a wise-cracker, more a world-weary dad trying to put the world to rights for the right amount of money.
Those around him, on the other hand, provide great lines in Cardiff dialogue. Gethin almost acts as the pole around which his team is magnetised.
It's their interactions with him that draw out both his character and theirs. He and his team speak with the soul of a post-industrial Cardiff and its neighbouring Valleys.
Formidable team
Again, none of them fits the mould. I found Deano harder to pin down, but Lee and Bex are the perfect accompaniment to Gethin. Despite both of them being some twenty years younger than him, they look after him in their different ways.
Lee, the modern take on the hard man who has to get the hero out of trouble, only in this case she's a young woman barely five foot three who gives the urban estate pub villains a pasting.
Bex, the night-club singer, now the lead singer in a variety of tribute acts and nylon wigs, who keeps an eye on Gethin's moral wellbeing, making sure he doesn't slip back into his gambling ways.
Together, the three make a formidable yet strangely homely and comforting team, each one looking out for the other in their own way.
There were no mines left on the valley floor – it was all retail and light industrial parks these days. Sure there were still some jobs out there, but the focal points had gone. There was still a strong sense of community in these little towns, strung out along the hillsides, but it was one based on a shared sense of loss and displacement.
Distinctive voice
It's not just the characterisation that's strong. As I said, Lincoln takes the conventions and shakes them up a bit to create something with a very distinctive voice and view.
Through Gethin and his team and the people they meet, he offers a beautiful insight into the changing communities that make up Cardiff and the Valleys. Gritty, realistic, with an undercurrent not just of despair but of hope.
Another change over the last thirty years is how green the valleys are now, a both reassuring yet slightly chilling reminder of how fleeting the works of humans are.
The narrative could quite easily be darker and bleaker than a slag heap louring over a Valleys town, but there's a poignancy and affection in the treatment of the 'leftover towns and villages along the old coal seam' that really gets to the heart of the characters and their world.
Los Angeles has Marlowe, Edinburgh has Rebus, now Cardiff has Gethin Grey.
As a local, I find it exciting to see a good character-driven series that puts Cardiff on the noir map.
Grey in the Dark is the second book in the series, but it stood perfectly well as a standalone. Having said that, I firmly intend to go back and read Gethin's first outing.
Grey in the Dark by John Lincoln is published by No Exit Press and is available from all good bookshops.
---
Support our Nation today
For the price of a cup of coffee a month you can help us create an independent, not-for-profit, national news service for the people of Wales, by the people of Wales.