Culture
Review: Griffith Davies – Arloeswr a Chymwynaswr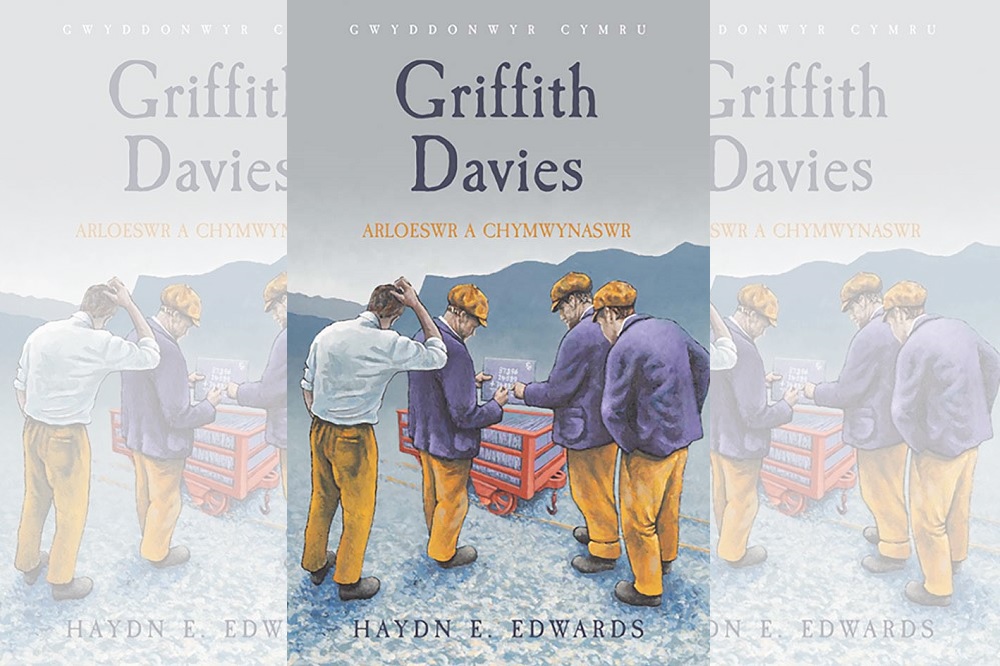 Gareth Wyn Jones reviews an account of the life of a remarkable Welsh mathematical pioneer and benefactor.
Haydn Edwards, the author of this fascinating contribution to the series "The Scientists of Wales" and his subject, Griffith Davies FRS, share one thing in common, they both come from the village of Groeslon, a few miles south- west of Caernarfon.
I don't know if, in his youth, Haydn was inspired by a knowledge of Griffith Davies' amazing life and achievements to himself become a scientist and educationalist. But the story he now recounts is truly inspirational. It claims our attention and highlights the accomplishments of a remarkable man.
As the Series Editor's note, an important objective of the series is to celebrate the often unsung and under-estimated contributions of Welsh people to the worlds of science and technology.
Their hope is for these biographies will enthuse and catalyse new achievements and dedication, and a wide appreciation that we are more than "gwlad beirdd a chantorion", admirable as that is. This volume fulfils the aspiration admirably.
Hardship
Griffith Davies was born in the poverty and hardship characteristic of the late 18th century. His family was part of the growing community of small holder-quarrymen on the slopes of Mynydd Cilgwyn as the slate industry started its late 18th century surge.
He managed by dint of determination and help from various friends and relations to obtain a little schooling and showed early mathematical aptitude. Even in his teens his fellow quarrymen trusted him to calculate the fair "bargain" for their work.
Although physically frail and suffering, at times, from poor health, Davies possessed extraordinary bravery. Determined to master English, to expand and hone his mathematical skills and to expand his horizons, he set out alone to London by boat with no contacts and little money.
He overcame hardships and misfortunes first to find work as an assistant teacher of mathematics. Later he run his own mathematical teaching establishment while still in his 20s. He rose to become the chief actuary for the Guardian Insurance company.
In the end he became a high respected figure in mathematical circles and influential in the growing London Welsh community centred in part around the chapels. He also retained the admiration and thanks of his original community. He was the doyen of the emerging actuarial profession and elected a Fellow of the Royal Society, amongst other honours.

Mathematics
Haydn Edwards' book recounts not only Griffith's life story and  his contributions to the mathematical precision and, consequently, equity of actuarial calculations but paints vivid pictures of the various communities within which he moved. First, in his native Caernarfonshire to which he remained true throughout his life.
In London we learn of the period when science and mathematics was becoming influential but highly dependent on self-help and self-teaching through groups such as the Mathematical Society and its library.  Davies was also deeply immersed in problems exercising London Welsh society.
Insurance
 Three Welshmen, Richard Price from Llangeinor, his nephew William Morgan, Chief Actuary to the Equitable Life company for decades and Griffith Davies are the fathers of the insurance industry. They developed the statistical mathematics and tables underpinning actuarial work and the growth of the powerful insurance companies critical to the success of the City of London.
Price introduced Bayesian probability theory and the Northampton life tables  which Davies updated some half century later to account for improving life expectancy.  In 1825 Davies published magnum opus 'A new theory of the doctrine of annuity". Together they made a critical contribution to one of the cogs of modern society.
Griffith Davies lived through a period of great change and political upheaval – the French Revolution, the Napoleonic wars, and emergence of the British Empire. London becoming a world capital and a centre of scientific enquiry. His later years saw the Great Exhibition of 1851 and Victorian self-confidence, tempered by a gradual erosion of the rights of landowning aristocracy.
Tumultuous time
Haydn's book succeeds wonderfully in conveying the perilous and tumultuous period through which Griffith Davies lived.  Two examples will bear this out. When Davies first left his home for London in 1809 the voyage took 9 days and the ship carrying slate was escorted in a convey for the Solent to the Thames for fear of the French.
By the time of his death, the journey took only hours by train, although, until frail, Davies still prefer the bracing sea journey to overland travel. In midlife Davies, the quarryman's son was able, with help from friends, was able to take on, on behalf of his compatriots the local landowner, Lord Newborough of Glynllifon who wanted to enclose common land. Griffith Davies won.
I thoroughly recommend Haydn Edwards' interesting and well researched book. It is a valuable contribution to this series. It underlines the importance of the historic and varied contributions of Welsh people to mathematics and science. It is also a fitting tribute of a remarkable man of whom I, for one, knew very little.
As is apparent  from the title, this volume is in Welsh. However, I understand that moves to publish in English are under consideration. Hopefully in the not too distant future, this will allow a wider audience to appreciate the exceptional perseverance, integrity and gifts of Griffith Davies FRS.
Griffith Davies: Arloeswr a Chymwynaswr is published by the University of Wales Press. It is available from all good bookshops.
---
Support our Nation today
For the price of a cup of coffee a month you can help us create an independent, not-for-profit, national news service for the people of Wales, by the people of Wales.