Culture
Review: Llyfr y Flwyddyn by Mari Emlyn
//= do_shortcode('[in-content-square]')?>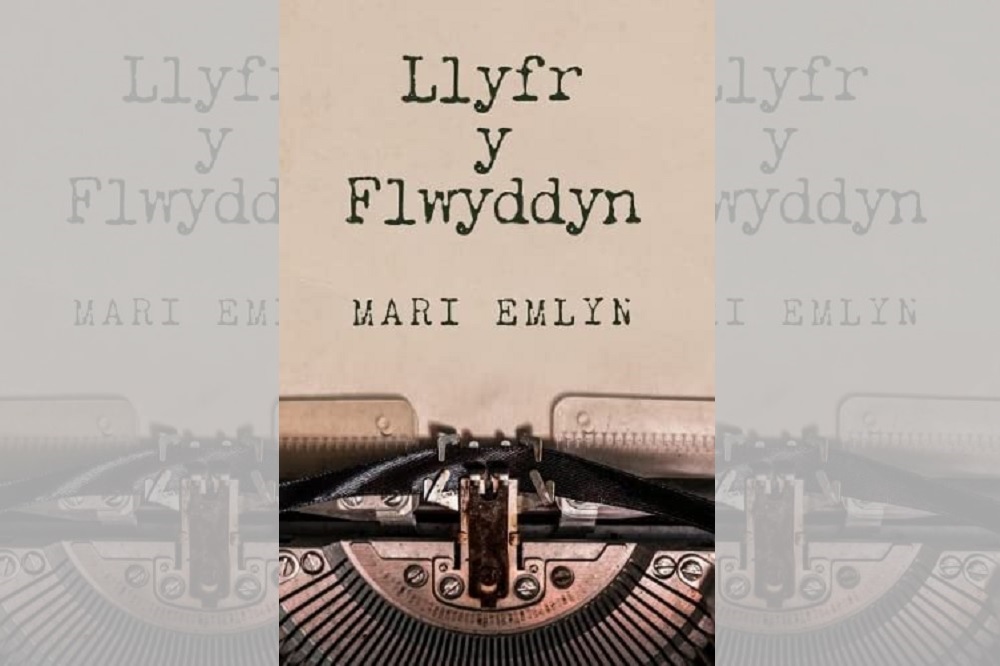 Jon Gower
It would be hard to find a more repellent, boorish and out-and-out misogynistic central character in a novel. Robin Richards is husband to Llinos, whose literary success he envies until it hurts and he is hell bent on creating a much better reputation for his own work, indeed for his own life, by dint of an autobiography.
Now retired from pen-pushing at the Arts Council, he now spends his time engineering ways to achieve this coveted writing success, and arrives at one that is dastardly and cruel. But to give any details would be to take away the dark superstructure of the book.
Suffice to say that it proves that Robin will do anything and hurt anyone to crown himself with laurels. He will get his masterpiece written by hook or by crook and this briskly written tale charts all of his darkening endeavours in that regard.
I kept on thinking that Robin Richards is the sort of boor who might have been created by someone such as Anthony Burgess. He's a septic creation, that's for sure.
Invisible
Mari Emlyn started writing a novel about literary plagiarism having once been the subject to just such a theft. She also wanted to examine the way in which Welsh women writers in the twentieth century had been historically ignored or positively silenced, a consequence of researching the way in which so many of them were made invisible.
Think of the the way in which poet Eluned Phillips was treated, with doubt being cast over whether she had even written her own verse.
But then her character Robin took over the plot: very suitably, one can argue, given that he is nothing if not a control freak. A man who thinks he is God's gift to women – presuming that Sharon down the shop and bohemian Florence who lives in the converted station building both fancy him – is, in fact, anything but.
Finding out about Robin's unhappy childhood does little to mitigate for the actions of the nasty wife-beating Walter Mitty character he's become.

The novel is much more than a portrait of Robin, though. We chart the decline in the village where he and Lowri live, a Pont-henfelen where the chapels have fallen into decay and the Co-op has finally shut it doors.
We also explore the world of publishing, not least Welsh language readers' penchant for autobiographies, which is a phenomenon all of its own, and a real one, in the real world. In a sense the entire novel becomes Robin's biography, as we piece together events in his life and catalogue his inadequacies.

Uplifting
It's also a bookish book, peppered with references to writers such as Tolstoy, Eluned Morgan, Leonard Cohen and Tony Bianchi, not to mention a positively uplifting ticker-tape list of over twenty of today's Welsh language writers…'Angharad, Manon, Marian..' which shows how things have improved since the days when women's voices were stifled.
As the title Llyfr y Flwyddyn suggests there's also the sub-plot story of a volume that claims the Wales Book of the Year award, which allows for a fantasy sequence about how glitzy the awards ceremony could be, not to mention positing a new category for the artist who has produced the best cover. (In the case of Llyfr y Flwyddyn it's a neat one by the author's son, an image, suitably, of the inky, mechanical heart of a typewriter.)
Supernatural
The book contains many jolting, now-sit-bolt-upright moments but there is also a gentler, supernatural element in play, such as the increasing, unexplained visitations by crows and the appearance and sudden disappearance of origami birds with papery wings.
This review has now successfuly managed to skirt around the central events of the book entirely as otherwise it would there would be a plot spoiler that could win its own award. Suffice it to say that this is a confident, challenging novel in which Mari Emlyn has managed – in the repulsive Robin – to fashion a male protagonist who could and should make every reader squirm.
There is, indeed a passage in the book about what goes on in Pont-henfelen's Memorial Hall that the author cannot read out in public, as it is too upsetting for her. And it is.
Llyfr y Flwyddyn is Mari Emlyn's fifth novel and shows how confident she is in her storytelling gifts that she can write about a male central character and mix up different genres and styles, from noir fiction through englynion to magical realist touches with deftness and aplomb even as the breaks taboos and tests the limits. It is guaranteed to shake things up a little.
Llyfr y Flwyddyn by Mari Emlyn is published by Gwasg y Bwthyn. It is available from all good bookshops.
---
Support our Nation today
For the price of a cup of coffee a month you can help us create an independent, not-for-profit, national news service for the people of Wales, by the people of Wales.