Culture
Review: Llythyr Noel – Dal y Post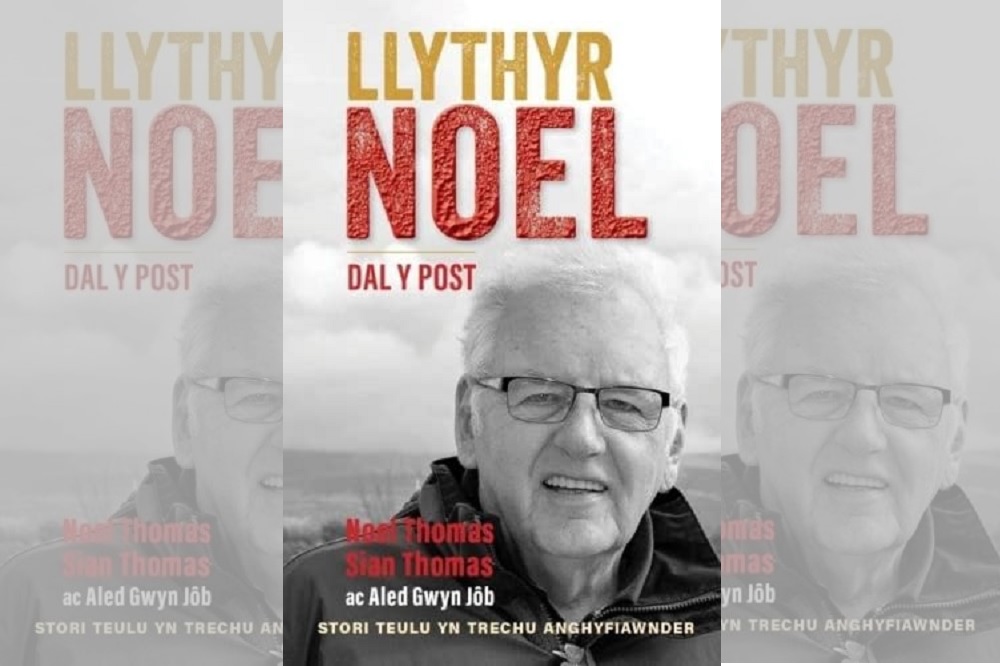 Jon Gower
It is impossible to read this story of one family's struggle against injustice without viscerally feeling their pain but also marvelling at their strength in the face of adversity.
Noel Thomas is one of the hundreds of sub-postmasters who was unfairly accused of stealing money from the Post Office.
The behemoth organisation had introduced a new accounting system called Horizon, designed by the the Japanese company Fujitsu, which turned out to be infested with bugs and far from infallible.
It was announced with a fanfare by the then Prime Minister Tony Blair, yet when anomalies, glitches and money discrepancies were discovered, the Post Office took the route of denying any fault with the new system, choosing rather to hound, and in many cases to dismantle the lives of people in their employ, not only prosecuting them but even going so far as to try to take pensions away.
In Noel Thomas' case he went to court where he was persuaded to plead guilty to a charge of "False accounting," which, in turn led to a sentence of nine months in prison.
His first nightmarish stint was in Liverpool's Walton prison. Here he witnessed bloody attacks and had faeces thrown at him.
Latterly he spent time in an open prison near Preston where the regime was much more liberal and didn't involve his being locked in his cell for twenty three hours every day.

Nightmare
But the nightmare didn't stop when he was eventually released. This affable man had lost his job but the Post Office set about reclaiming the lost money, forcing Noel to declare himself bankrupt and his daughter, Sian to sell her house.
Sian turns out be a fitting heroine to sit alongside her father. Dubbed by him the Home Secretary, she moved in with her parents and involved herself in the daunting, and as it transpired the very long task of clearing his name.
In the meantime her father lost his role as a county councillor.
This David versus Goliath story turns out to be about a battle between mendacity and veracity.
On the one hand the Post Office, with its legions of lawyers in smart suits, steadfastly maintained that Horizon was a dependable system. Concerns were aired internally and outside but these were stifled.
More egregious, perhaps was telling Noel Thomas that he was the only postmaster being accused of such a crime.
It took some forensic sleuthing over a period of by a journalist Rebecca Thomson from Computer Weekly to find out that he was far from being alone.
She found another six sub-postmasters whose lives had similarly been torn apart, and, as other media outlets took an interest in the story, it turned out that even they were just the tip of the iceberg.
This eventually, but oh-so-slowly led to a successful class action
Unbreakable
The book itself is cleverly constructed by Aled Gwyn Jôb, who allows his interviewees space to explain what life was like before all this, when Noel Thomas delivered the post, enjoying chats with his customers before moving to the sorting office in Llangefni and finally his own sub post office in Gaerwen, which he ran with his wife Eira.
The sub-title of the book 'Dal y Post' means 'Catch the Post' which can be read in more than one way, of course.
Noel even lived for a while in a place called Paradwys, Paradise before he was hurled into hell and his life torn apart by new technology and the lies told about its efficiency.
We vacillate back and fore between Noel and Sian's accounts of the various events along this testing journey, all the while realising how close was the bond between father and daughter and how utterly unbreakable.
The morning in the High Court when three Law Lords announced the names of 30 sub postmasters whose names were being cleared brought to an end an anguished sixteen years of mental torture, shame, depression, hopelessness and losses of all kinds for Noel and his fellow accused.
Outside, in the bright London sunshine a man from the Daily Mail put a microphone under his nose and asked Noel, 'How do you feel today?'
'The sun is shining and I feel like a new man,' said Noel, trying his best to contain his emotion.
Public enquiry
He later cleared his own name and a public inquiry, currently being conducted under by Sir Wyn Williams, is looking for the wider truth abou the whole debacle.
Asked for the one question he would like answered during this process Noel Thomas posits this: 'Why did the authorities carry on using a system when they knew as far back as 1999, and possibly before, that it had major problems?'
This book is testament to the strength of an ordinary family caught up in a maelstrom of deceit and denial, spun out by an incredibly well resourced and previously much-respected British establishment, now a public corporation administered by the Department of Business and Trade.
It is also a humbling, honest and affecting volume which begs so many more questions about the Post Office and Fujitsu got away with wreaking such incredible damage on so many innocent families.
But in the final analysis it just made this reader want to salute the courage of the Thomas family, fair humbled by their open, honest and supremely touching account of their travails in seeking justice and their stedfast support for each other in the most testing of times.
Llythyr Noel: Dal y Post by Noel Thomas, Sian Thomas and Aled Gwyn Jôb is published by Gwasg Y Bwthyn. It is available from all good bookshops.
---
Support our Nation today
For the price of a cup of coffee a month you can help us create an independent, not-for-profit, national news service for the people of Wales, by the people of Wales.