Culture
Review: Llywelyn the Great by Roger Turvey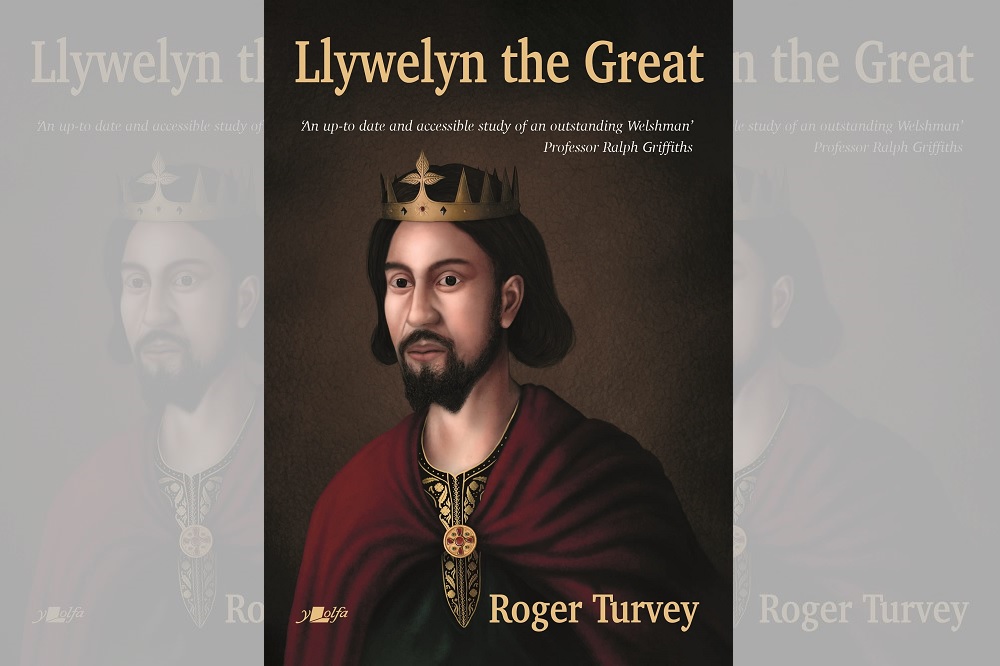 Jon Gower
From penniless exile to adroit wielder of power, this book follows the route to power of a steely warrior who morphed into a statesman who tried to bind together a whole country. Llywelyn ap Iorwerth was arguably the most significant native ruler in pre-conquest Wales.
It remained to an English chronicler, Matthew Paris to apply the epithet "great" to this prince, a label that proved to be adhesive in the same way that this era was seen as very much the "Wales of the Princes." And for four decades this Llywelyn was the prince as the historian Rees Davies underlined:
"For forty years he had dominated the history of Wales…he had forged a measure of unity and purpose in native Wales such as it had not known hitherto. He was a man alive to the dignity of his status and the need to define his pretensions at a theoretical level as well as pursue them by force."
That force was marshalled both internally, as he quashed the authority of rival Welsh princes and over his borders, going toe-to-toe with English kings, sometimes seizing their castles so swiftly that they could 'read like a travelogue; they included Cydweli, Llanstephan, St Clears, Laugharne, Narberth, Newport, Cardigan and Cilgerran' and the prized trophy of Carmarthen which yielded to Llywelyn after a five day siege.
He seemingly befriended, or at least kept on good terms with one English king, John, a man who treated Welsh hostages with great cruelty.
That cruelty was one of the triggers for the Welsh princes rising up against him. King John countered by assembling a large multi-national force sourced from various parts of his 'vast continental empire, accompanied by a castle-building contingent of over 8,000 labourers, more than double that recruited by the eventual conqueror of Wales, Edward I.'
But John had miscalculated the military skills of Llywelyn and his fellow princes, not to mention their ire at his tyranny. It all led to a peace settlement, one of many as war so swiftly reared its hydra head.

Territorial ambitions
The story Roger Turvey sketches in this level-headed and crisply written account of Llywelyn's days is one punctuated with deals, truces and treaties as wars were kindled, then bloodily settled before new ones were begun. Llywelyn had to watch the temper of English kings – Richard, John and Henry III – while keeping an eagle eye on the territorial ambitions of his Welsh neighbours.
Despite these challenges he was still able to encourage the evolution of literature, government, law and religion, such was the social and political stabilty he was able to maintain despite the fighting.
Sometimes a losing party had to offer recompense in the form of falcons – up to 200 at a time – or offer up a member of one's own family as hostage. And to make strong deals or see off threats there had to be brokers or third parties: in Llywelyn's case that might be the Pope or the King of France as he had ambitions and contacts well beyond the domestic.
But it was hard to find someone you could trust when one's own son might rally troops against you in a fractured and dislocated world where brother would often turn against another. As Geraldus Cambrensis, a.k.a Gerald of Wales suggested, it was remarkable 'how much more people love their brothers when they are dead than when they are alive.'
One of the growth areas during Llywelyn's time was bureaucracy with adminstrative activity concentrated at the centre, the llys or court. Here 'leading men' or counsellors would offer advice, with some becoming part of an inner, or prince's council.
And of course, in addition to the fighting efforts of the war-band, or teulu which would act as the instrument of land-seizure and conquest, there was also the castle which served to consolidate territorial gains. This meant Llywelyn has to find lots of money to spend on masonry, as he built no fewer than ten of them, defending his lands to the south and to the east.
Power-base
By dint of such fortresses and a mix of politics, patronage, war and propaganda, Llywelyn created a real power-base in Gwynedd, from which he could sally forth to lay claim to other parts of Wales.
Here he amply demonstrated his skills as both a soldier and as a strategist not to mention his ability as an ambassador when he needed help from continental Europe or when it came to placating other native princes in places such as Powys and Deheubarth.
After the flourishing came the fading, with twenty years of ill health, compounded by his wife's infidelity, leading to the death of this Welsh "Caesar" in April 1230, after spending his final hours on earth in the abbey of Aberconwy, where he dressed as a monk in the place he would eventually be buried.
History would be kind to Llywelyn and burnish his great reputation, with the person who pulled together the 'Annales Cambriae' setting down how this second Achilles 'with lance and shield he tamed his foes; he maintained peace for the men of religion; to the poor he gave food and clothes. With a warlike cord he extended his boundaries…'
After his death, poets poured out laments and elegies to a man whose patronage of their art at the royal court of Aberffraw had been generous to a fault – poets such as Einion Wan, who mourned the passing of a special man and noted the swift shrinking of his territory:
True lord of the land,
How strange that to-day
He rules not over Gwynedd
Lord of nothing but the piled up stones of his tombm
The seven-foot grave in which he lies.
Llywelyn the Great by Roger Turvey is published by Y Lolfa. It is available from all good bookshops or you can buy a copy here.
---
Support our Nation today
For the price of a cup of coffee a month you can help us create an independent, not-for-profit, national news service for the people of Wales, by the people of Wales.