Culture
Review: Luned Rhys Parri at Oriel Plas Glyn y Weddw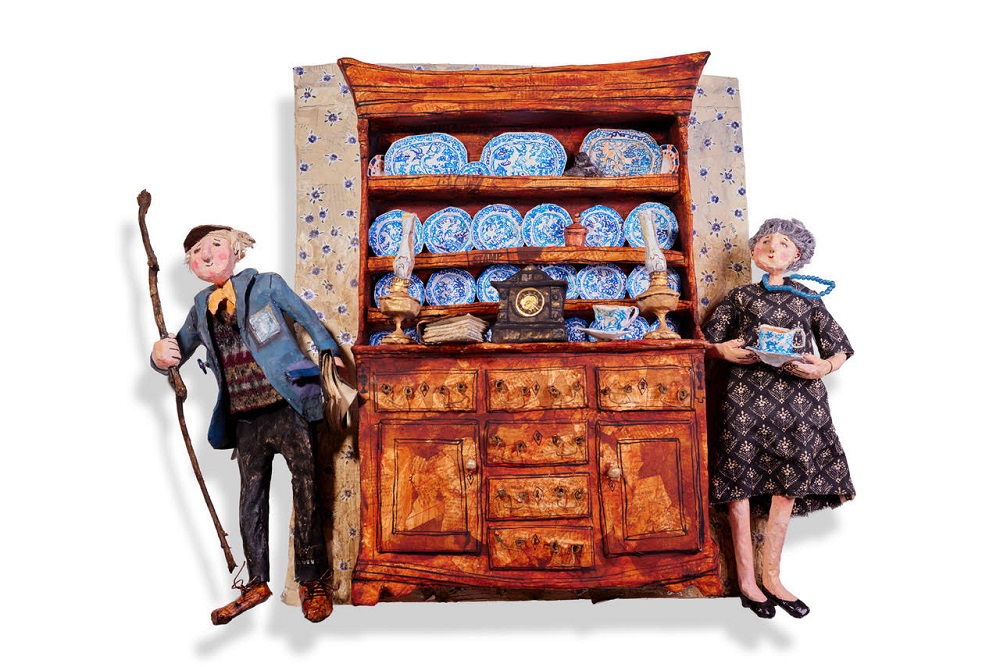 Stephen Price
With work held in collections at the National Library of Wales and CADW, Luned Rhys Parri is fast gaining recognition as one of Wales' most celebrated and original artists.
Working from her studio in Groeslon, Gwynedd, her exciting pieces in mixed media and paper are in a league of their own.
Luned's art quite literally steps out of the frame in a riotous burst of joy that feels at once both of the moment and proudly nostalgic. Motion, playfulness and memory entwine to make for something fresh and fierce and undoubtedly Welsh.
A former pupil of the late Peter Prendergast, Luned's bold works have never failed to receive a red dot during any of her previous shows at Oriel Plas Glyn y Weddw and Ffin y Parc, and it's easy to see how her celebrations of Wales and its people, both ordinary and extraordinary, are snapped up by collectors from within our borders and beyond.

Humour
There's a richness and familiarity to her characters that inhabit a Wales that is perhaps no more; a chance to double-take and re-evaluate the overlooked beauty and humour in our elders, our furniture, our fashions, our crumbling buildings. Unapologetic everyday scenes are given new understanding, with the ability to make those who follow and love her work beam from ear to ear.
Luned's latest works are set to be exhibited at Oriel Plas Glyn-y-Weddw, Llanbedrog from 14th May, and Nation.Cymru has been lucky enough to get a glimpse of some of her creations in advance.
We caught up with her for a brief chat about the exhibition and the inspirations behind her most recent work.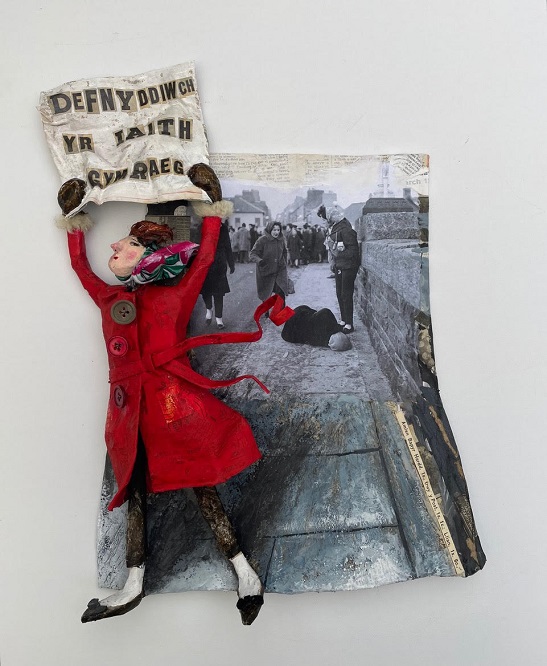 Firstly, congratulations on the new show – everything is just so entirely you. Painstaking detail that, at the same time, looks like it's been conjured by magic. Would you say there is a particular theme to this collection?
Although I had no specific theme in mind when I chose the exhibits, many of the pieces portray individuals who, for different reasons, have made a lasting impression on me. They include Gerald and Malo (nephew and niece, respectively, of Hedd Wyn); Luned Gonzales, who personifies Welsh Patagonia; and the ceramicist, Meri Wells.
Some of the other figures depicted are probably reminiscent of my mother and other people of her generation.
Your work is unmistakably of your hand. What would you say inspires you to create in the way you do?
Old photographs and newspapers, vintage "finds" of all kinds, and life in Wales both past and present.
Creating such tangible art which, as you mention, is often based on real people must take a great deal of time, effort and emotion. Because of this, do you find it hard to let some pieces go?
I have no space to display my artworks, and don't have the option of keeping and enjoying them, whereas those who buy a work of mine usually have a particular place at home where they want to display it.
I feel so honoured and appreciative that such people enjoy my creations.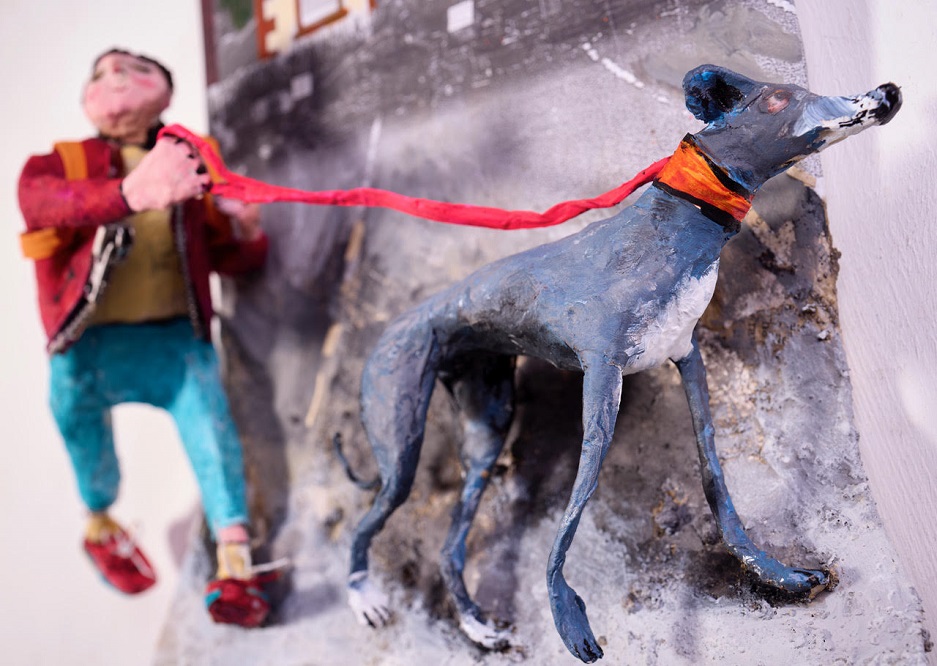 And finally, but perhaps most importantly; what, if anything, do you hope your art achieves?
I hope my work will eventually speak to a wider audience than just the fortunate few of us who are still able to live and work in our country. Could this exhibition possibly remind exiles, as well as survivors, of our common history and the past struggles which have made us what we are today? Some people might learn a little about our way of life, as it is today and as it was in the recent past.
I also hope to make people think about recycling. Not only the recycling of fabrics, scraps of newsprint, etc, but also the recycling of old ideas, fashions and assumptions which might still have interest and validity today.
Above all, I hope to make viewers of my work smile occasionally.
Luned's latest exhibition opens from 14th May 2023 at Oriel Plas Glyn y Weddw
---
Support our Nation today
For the price of a cup of coffee a month you can help us create an independent, not-for-profit, national news service for the people of Wales, by the people of Wales.