Culture
Review: M is for Mummy by Katy Cox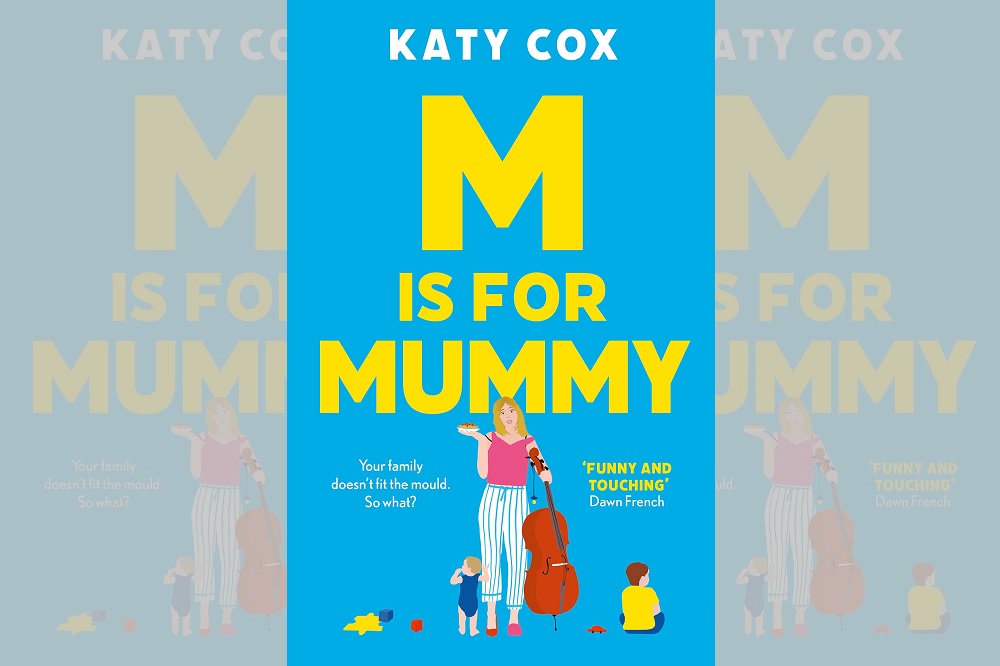 Rebecca Rowlands-George
Lucy has her hands full. Literally, with a cello and two young children, her musician husband is on tour, laundry pile, and a performance to prepare for, and she is out of bin bags.
This comedic story had me laugh quite a few times out loud and earned me a quizzical look from strangers as I sat in a cafe reading. Cox has written a delightful and realistic view of life as a working parent. A struggling-to-manage-it-all working parent.
Cox's main character Lucy is the mum friend you wouldn't hesitate to befriend at the school gates. Somehow it ends up with you both drinking too much caffeine and laughing about something silly because she is refreshingly frank and honest.
The prologue begins with the arrival of the Wright family' second child, Jack. It follows the life of the family from Lucy's perspective. So many times, I nodded knowingly at the events Lucy was going through regarding motherhood and adjusting to a new way of life and body. And I am sure many mothers will recognise so much of themselves in Lucy's everyday life and thought processes.
Emotional
She is Bridget Jones, a mum of two. So many personal parts of the book will resonate with fellow mum's from the physical and emotional changes that happen after birth. For example, the attempt to squeeze yourself into clean clothes that may still fit has gathered dust in the back wardrobe that has yet to see the light of day in over a year. I felt that.
Dealing with the last of the pregnancy pounds that just won't shift, and "Slimming World" is held next to a fast food place. I knew that and still do. Being the first in your friendship group to have a baby dealing with vomit while your friends are out socialising. Yeah, been there.
From the first chapter Cox has captured your attention with a fast-paced comedy that will have you laughing out loud, just like I was.
Cox has done an excellent job making it feel that it's alright to say, 'The mental load is so overwhelming that I fail to articulate a response.' And parenthood can and does do that to you. The emotional weight that doesn't give you the chance to breathe. I will take this message and say I need a moment because sometimes you do. Parenting is hard, oh I know and not just because you are likely to be nodding in agreement with me.

Sincere
This book makes you feel you are talking to a sincere fellow parent. Because Cox is. She is the real-life M for Mummy. Based on author Katy Cox's life as a professional cellist, mother of two boys and her experience of neurodivergence.
M for Mummy is a beautiful result of what happens when creative individuals put their lives on hold. Words find their way out.
And this is where the book stands apart from other mum fiction. The book sensitively deals with Lucy and Ed's eldest child, Stan's diagnosis of autism. I found the moments leading up to the doctor's confirmation to be the brutal honest depth of the book, where a last-minute appointment is offered had my heartache. Alright, fine, I felt that, and there was a watery-eye moment.
Heart-wrenching
Stan is a stand-out character, and each of his 'Excuse me' moments as he enters scenes is adorable. Even though I know he is obsessed with numbers and anatomy, I found myself wanting to learn more about him. Lucy and her husband, Ed, are so used to dealing with Stan's needs and required structure that Lucy even writes a point-by-point list for babysitters.
One of the heart-wrenching moments is when Stan has a 'moment' over a McDonald's happy meal toy, which results in Lucy and Ed's attempts to calm him. It gives an important lesson for all to learn, from the parents to onlookers. Sometimes, simple kindness is undervalued among strangers.
Candid
Short, fast-moving chapters keep the story engaging and effortlessly aligned with the author's blog writing style. Cox has written easy readable, candid and humorous mum fiction with no topic off the table, from relationships to financial worries.
Cox has given us a relatable family story that is endearing and one that you can't help but root for, and one in whose company, you imagine, you could very much enjoy spending a few hours.
M is for Mummy is published by Corvus, is out now and is available from all good bookshops.
---
Support our Nation today
For the price of a cup of coffee a month you can help us create an independent, not-for-profit, national news service for the people of Wales, by the people of Wales.