Culture
Review: Mondegreen by Mike McNamara
//= do_shortcode('[in-content-square]')?>
Jon Gower
Distance, place and movement are recurring themes in Mondegreen. "Tournament of Shadows" asks 'how far is to India from Spain musically?' Vietnam and Teheran almost rhyme in "Cement City, Dallas, Texas" which is the sort of place-name that invites you look it up (it's in West Dallas, erected to house Mexican workers in the gargantuan South Western States Cement Company works.)
In "What Then, What Now?" a young Ulster man takes his own life, going from 'Belfast to Elvis in an instant.' And at the close of "The Man from Sudan" the eponymous "sharp cat" with "long distance legs"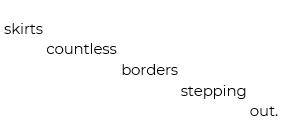 The poems stop off briefly in so many places it becomes a sort of uncertain atlas: this is a peregrinating collection. Alabama. Donegal. Morocco. New Jersey. New Zealand. The Bronx. Compton. Venice. Camelot.

There are moments when the reader can feel adrift, cut loose from the moorings although the verse is never less than vivid. Some of the poems hug their meaning close, or experiment with gusto.
The reader looks for comparisons – how the 'long, forgotten sometimes of "Remember" carry dim echoes of e.e.cummings' 'anyone lived in a pretty how town' or line such as 'There are things yet of which we cannot speak' which brings to mind the philosopher Ludwig Wittgenstein's famous dictum 'Whereof one cannot speak, thereof one must be silent.'
In this the poems serve to remind us that when we read we may bring everything else we've ever read to the experience. So McNamara references the Romantics – Keats, Byron and Shelley – and employs their liguistic register too, in phrases such as 'Lethe's vapours.'
There are borrowed lines from W.B.Yeats and nods to James Joyce, Virginia Woolf, Dylan Thomas and Alun Lewis, making the verse sometimes lapidary with the words of others. It's a dizzy mix, sometimes a mosaic, which as David Shields reminds us in his book Reality Hunger is 'made out of broken dishes, makes no attempt to hide the fact that it's made out of broken dishes, in fact flaunts it.'
In 'Mondegreen' (which derives its title from a misheard lyric) the language often draws on an arcane and challenging lexicon, with words such as "segundogenita," "hybristiophiliacs," "helimp' and "pluvial" making you reach for the online dictionary. They're all there.
It's in keeping with life seen as fragments, glimpses, jig-saw parts where memories and dreams and 'episodes of life are played back out of sync, others blend together,/places, faces, dramas, disasters. How long we live, yet how little we recall.' ('Simple.)
But in other poems, not least the titular "Mondegreen," they settle into seeming autobiography, with more than hints that here are things from the past of this Irish poet who now lives in Wales. There are some bibulous moments recalled when:
What always started off as yet another harmless one or two
In Manor Park, in Stratford, wherever, ended up days later with blood,
Blackout and betrayal
Being just some of the less palatable ingredients.
Much of that drink comes served up with a garnish of nostalgia, remembrances of wearing highly polished Mod brogues, so that the poet is a sort of "poor man's backstreet Billy Blake, a seer of Ben Sherman gnosticism."
There's looking back at a Dublin, now a "chainstore cocktail" and a recollection of a drunken Portuguese stevedore stripped to the waist singing like Matt Munro.
Then, more soberingly, there are a seven year old's diary entries as he prepares to leave Ireland for Newport, which includes the achingly poignant decision 'I had to give my gang a new leader.' The past sometimes aches here.
McNamara, being a musician – he's been helming Newport's popular Big Mac's Wholly Soul Band for some decades now – naturally namechecks a lot of fellow artists, from Nick Drake and Nat King Cole through Miles Davis and jazzer Grant Green to Levi Stubbs, Buddy Holly and 'the seminal Platters.'
There are the venues, too, such as the Moon Club in Cardiff where 'true friends were stomping on Mandrax on a/wholly alien chemical plateau' before the poet leaves at night's end on the "Milk Train" home, which turns out to be a veritable ride to hell.
Here is a collection of energy and pulse, seeing the world as a mad spin where it's sometimes hard to settle on co-ordinates. I've read the poems three times now and have a better sense of where the poet's heading with his lines, the direction of travel.
He is venturing into language and adventuring with it. For McNamara is nothing if not an explorer and a verbal venturer, besotted on words which can sometimes spill over like a full, teetering tray of drinks.
Mondegreen by Mike McNamara is published by Aji magazine. You can order a copy here.
---
Support our Nation today
For the price of a cup of coffee a month you can help us create an independent, not-for-profit, national news service for the people of Wales, by the people of Wales.