Culture
Review: (More) Imagining an independent Wales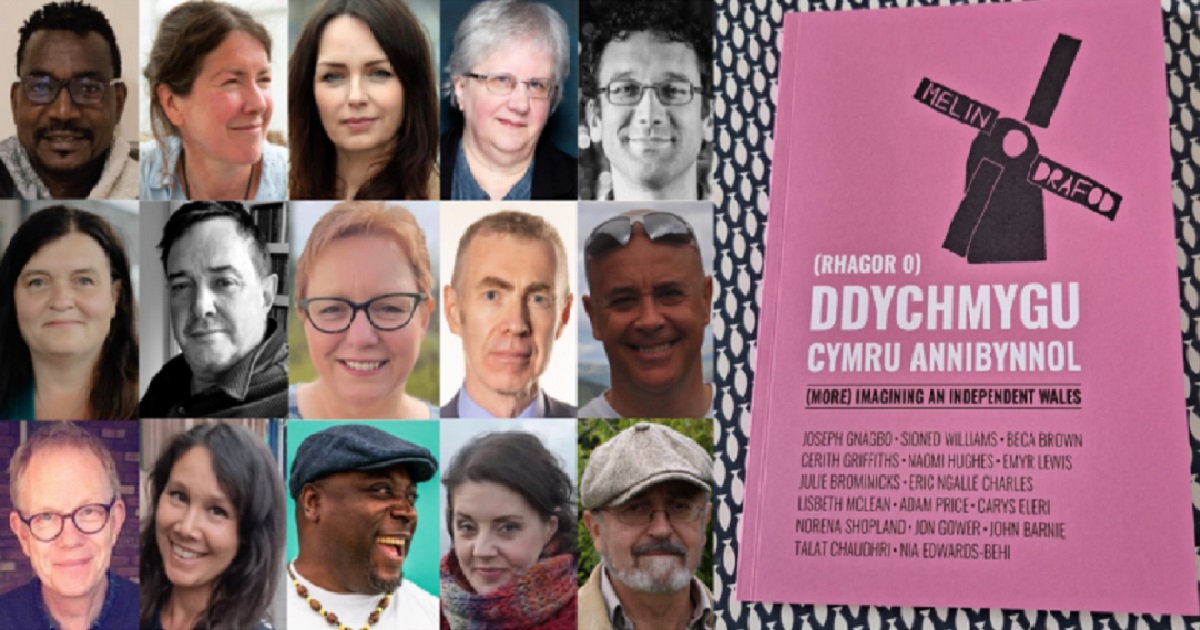 Ant Evans
Could this book have made a more timely appearance?
Between the cost of living crisis, the unfolding climate catastrophe, the dehumanisation of refugees, leading to talk of the United Kingdom leaving the European Court of Human Rights (which would impact upon the human rights of us all, not just those of people being scapegoated by populists) surely the question needs asking, can things get any better?
If so, how do we get there? Indeed, if Brexit has taught us anything, a blind leap of faith will not do. Roadmaps are quite essential when travelling paths unknown to us.
Established in 2021, Melin Drafod is a think tank "which is looking at the path, and the policy questions related, to independence for Wales".
In the preface to this book, Dr Talat Chaudhri, chair of Melin Drafod, tells us: "We cannot continue like this. If we try, there will be neither a Wales nor a successful, healthy people left where it once was. Instead, we outline a healthy future for this small country and its people."
Within (More) Imagining an independent Wales, the reader is treated to contributions from fifteen individuals, each imagining their vision for a potential independent Wales, these being written in either Welsh or English. Some of the names here will be no doubt familiar to those in favour of independence for Wales, others perhaps less so.
Each of the contributors has a biography at the end of their piece, which I found gave me a helpful introduction to the people who were unknown to me. As keen as I was to read the contributions of the people I have been fortunate enough to meet, I was every bit as interested to read the contributions of those I haven't met.

The varying approaches each author takes to imagining an independent Wales held my attention throughout. We begin with "The Dreams of a Refugee" by Joseph Gnagbo.
Here, his dreams for Wales focus on three specific aspects: immigration, national policies and foreign affairs. Addressing the Welsh governments aspiration that Wales would become the worlds first "Nation of Sanctuary" for instance, Joseph states "Certainly, Wales doesn't need to be perfect, but realising the vision of a Nation of Sanctuary requires the country to alleviate its economic and social pressures. To this end, nothing is better than a thriving economy and a vibrant culture. In this regard, the country has significant potential."
Naomi Hughes' approach really interested me. From thinking that writing her piece would be "a little 10 minute job", she goes on to "finding myself considering the meaning of an independent Wales much deeper than I had done before now. The question came like a series of corridors, with more choices and opportunities as I opened each door. By now, that's how I'm starting to see Wales' potential."
Julie Brominicks takes us to Cuba and Costa Rica in her examination of the question of Welsh independence. Whilst conceding that "Cuba may be a one-party state and Costa Rica may have an aviation addiction" she also sees that "they have achieved high levels of both human and environmental sustainability. Imagine that here! A Cymru where wildlife and people thrive!"
Contributions here are comparatively short in length, but certainly aren't short on detail. Each contributor sets out their vision clearly and concisely. A good cross section of Welsh society is represented here and that is great to see.
Although as I mentioned earlier this book's contributors have approached the question of independence in a variety of ways, a common thread runs through each. That is a desire to see a kinder and fairer Wales for all. Each author succeeds in offering hope in these trying times. A collective desire and aspiration that things can and must be better than this for everybody in Wales, stands out.
In the end, the reader is given an overview about Melin Drafod, as well as a list of the 2023/2024 committee members. As with the names of the writers, I'm glad to see a mix of familiar and unfamiliar names represented here.
So who is this book for? I'd suggest everyone who has Wales' best interests at heart. Those in favour of independence (especially those who don't currently see the need for a roadmap to what an independent Wales could look like).
Those who are perhaps on the fence and people who are against independence should also give this a read. This book certainly promises to give its readers plenty to think about.
Rhagor o Ddychmygu Cymru Annibynnol/ (More) Imagining an independent Wales is published by Melin Drafod.
---
Support our Nation today
For the price of a cup of coffee a month you can help us create an independent, not-for-profit, national news service for the people of Wales, by the people of Wales.