Culture
Review: Neon Roses by Rachel Dawson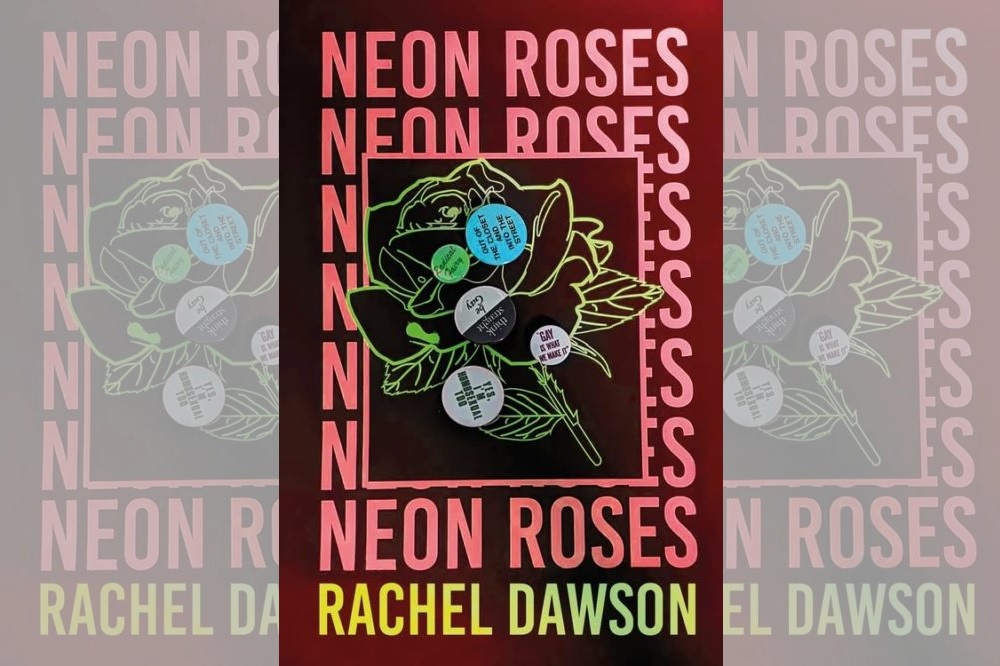 Rachel Trezise
Neon Roses promises to take its reader on a heartwarming, funny and a 'little bit filthy' journey from the 1980s miners' strike-stymied south Wales Valleys to the nightclubs of Cardiff, London and Manchester.
Protagonist Eluned Hughes forges a seemingly insurmountable path from would-be homespun wife and 'Welsh mam' to unflinching LGBT activist, living life on her own terms on the other side of the UK.
It's a life accompanied by a 'cracking' '80s soundtrack imparted firstly by Radio One announcers, religiously-heeded by Eluned on the Binatone Mini walkman she shares with her sister, Mabli, on bus journeys from the Dulais Valley to Swansea Bay—later by resident DJs at The Tunnel Club or at The Factory.
Dramatic
All of this it delivers, along with a piercing examination of sexual, gender, national and class identity, deftly underpinned by deceptively light comic prose.
Away from the confines of the valleys for the first time, Eluned scans the personal ads in the 'Womyn's Liberation Newletter' and finds psychiatric nurse Lola: English, older and more experienced, she charms Eluned with elaborate feasts at Indian restaurants and opulent bunches of birds of paradise.
But when she casually mocks Eluned's valleys accent: 'Where to are my shoe-uhs?' Eluned knows the relationship is on the skids.
It ends for good six months later, (not too long after Lola describes Wales as a 'Principality') 'Smug, condescending bitch,' Eluned thinks, but that's as cynical as Dawson's writing ever gets; no bolshy self-important rants or political tantrums.
She makes her key points in the midst of dramatic action then swiftly moves on—hammer blows delivered by an affable feather-light touch.
The Welsh landscapes are a delight: 'The space below them has filled with that peculiar Valleys phenomenon, dragon's breath. Thick grey wisps sneak up behind the bus, curling into the space between the steep sides of the hills.'
'On the weekends she passes the time walking north to the sprawling, ivy-covered graveyard, or south to the Docks where a white church sits at the edge of the mudflats like it's just been washed up.'

Vibrant language
They, much like the 1980s itself, have been written here with the benefit of hindsight and a vibrant new language that has only emerged since; 'You're going to say psych, right?' 'Tell me what you'd do to rock her world,' 'Delish,' and 'Lush' which works to make the era feel fresh again; vibrant in a way that contrasts starkly with the grey and solemn world depicted in Auf Wiedersehen, Pet or documentaries about the Falklands War.
Meanwhile, references to cucumber skin toner and Dior Poison hit the nostalgia sweet spot.
To my mind, Welsh literature has always been lacking when it comes to the UK Miners Strike. Despite its vast impact and legacy on the country it's rarely been explored in fiction, at least not well, until now.
Working class perspective
Obviously Neon Roses takes its cue from the Bafta-nominated 2014 film Pride which tells the true story of the LGSM campaign which also features heavily in this novel, setting Eluned Hughes' storyline into motion, and it's hard not to draw comparisons with Russell T. Davies' recent 1980s-set TV series 'It's A Sin' which depicts the lives of a group of gay men during the AIDs crisis.
However this is a woman's story—a narrative that treads the same subjects and roads as these works from a distinctly Welsh, working-class perspective.
Add to that the joyful exploration of the pop music of the time; 'He's enjoying their usual Saturday routine … listening to Paul Gambaccini run down the American Top 30 Chart; Stevie Wonder will hold onto the top slot for another week, only 'Purple Rain' is likely to catch it…' 'They sit through 'Slave to the Rhythm,' a long remix that sends only the bassline and occasional French horn to the bottom of the garden. The back of her brain is always ticking over, working out what's playing…'
Sexy
Dawson's talent for producing complex characters like Lola—at once beguiling and frustrating, and a flair for sex scenes that are indeed a little bit filthy but mostly loving and always affectionate, and the end result is a sexy, earthy and unashamedly bubbly debut that celebrates its sexuality and refuses to dull its Welshness or deny its social class.
It's impossible not to feel uplifted by the confidence of Dawson's writing and the intimate way in which the story knows and values itself.
Neon Roses by Rachel Dawson is published by John Murray. It is available from all good bookshops.
---
Support our Nation today
For the price of a cup of coffee a month you can help us create an independent, not-for-profit, national news service for the people of Wales, by the people of Wales.