Culture
Review: Nonconformist by Jane Parry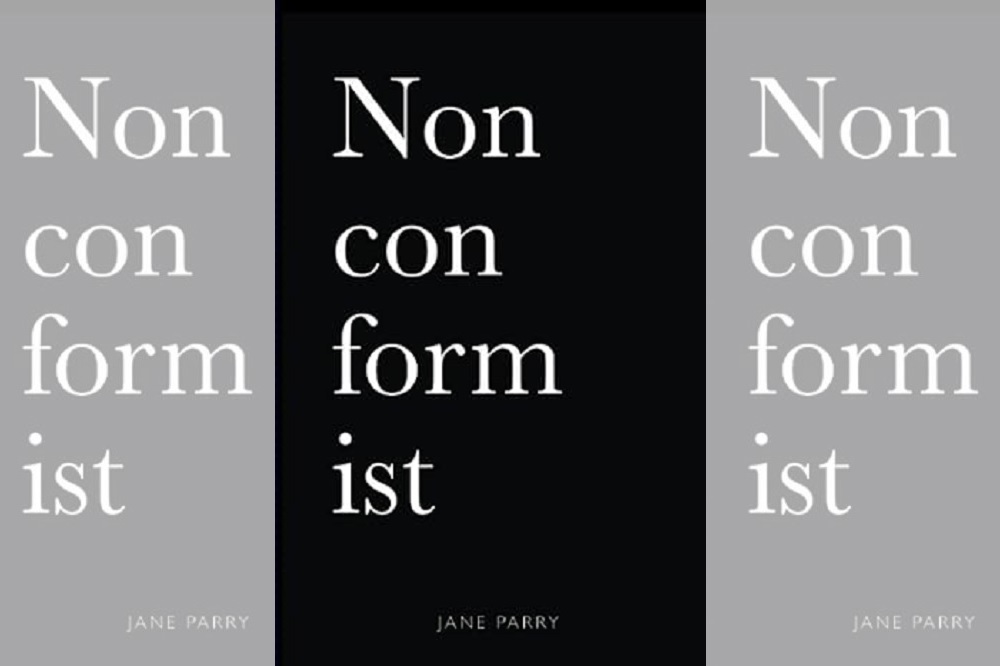 Jon Gower
The novel, as its name suggests, is a literary form that celebrates trying something new. There are no rules about structure, style or substance. In some extreme and experimental cases, even a story isn't obligatory, although it probably helps.
Anglesey-based Jane Parry's second novel, Nonconformist is one such celebration, a lively hybrid mix of family history, memoir, Welsh history and current affairs.
There's even a bit of art criticism as Parry, herself a fine artist, book designer and illustrator, examines an old illustration of a black-bonneted Mother Wales satirically depicted as a hag or crone.
Provocative
At the beating heart of the novel, as if sheathed or enclosed within a Russian matryoshka doll, is the central, provocative figure of Wiliam Prichard, the eponymous Nonconformist who is a strong radical root at the base of Parry's family tree.
Some of the book follows her as the follows the documentary trail to trace her ancestry, the process of hel achau which is helped in great measure by her decision to studiously learn Welsh so she can understand such phrases.
Pioneering
Wiliam Prichard was a farmer and pioneering leader of the independent movement on the island of Anglesey. Here he challenged the established church order and was systematically hounded because of his position, with cudgel-wielding blaggards challenging his belief system by means of sound beatings, some of them taking him to within an inch of his life.
Indeed there was even one occasion when an assassin – part of a gang who gathered in pubs in Caernarfon to drink and gnaw at Wiliam's reputation for 'subverting innocent people – travels to his home on Ynys Môn to kill him with a knife. But when he arrives at the house called Bodlew he finds the family gathered together and deep in prayer and the would-be killer is disarmed by 'the simple proof of their belief.'
But Prichard's luck in other regards runs pretty thin, and sometimes runs out, as he loses a running battle with his nemesis, Chancellor Owen. He manages to poison minds against him, most damagingly some of his landlords, who throw him and his large family out of house and home. Not once but twice. We follow his life of faith right until the very end.

Literate faithful
As the new form of faith spreads, so too does the movement of free schools. Promulgated by Griffith Jones, it was a way of making sure people could understand the sermons and the words in the Bible and so helped spread literacy among the faithful, who dutifully learned biblical passages by rote, 'tracing out the lines, beginning to recognise the pattern of letters, words and eventually whole sentences.'
These spread throughout the land at the same pace as people turn their backs on the Anglican church and new meeting houses were registered, where the new converts could listen to the sermons of the Nonconformist ministers.
Skirmishes
The story of the often violent skirmishes between various forms of faith is told persuasively, as is the more contemporary battles over siting a nuclear power station on the island, at a time when countries such as Japan are changing government policy, following the tragedy at Fukishima.
In this it echoes another recent novel, The Half-life of Snails by Philipa Holloway, which similarly probed and questioned the need for nuclear and the very, very long problem of what to do with the waste.
The language is crisp and effective throughout, with plenty of deft descriptions. A relative called Eileen, whose voice is 'laquered,'  is neatly conjured up whilst striding along in the 1970s:
Eileen's Trinity consists of St Johns, the golf club and bridge. She plants gladioli in the borders and walks through the seaside town with a benign smile. Her dark chignon is smooth and tight, her buckled bag made of good leather. Older woman, sherbet lemon. Soft chin, hard nails. Aquiline nose, heavy brows above hooded eyes, bright as diamonds. Green tweed, fox stole.
DNA
The various stories are pulled together neatly and tightly by Jane Parry, who senses the DNA of her forebears coming stubbornly through in herself.
Soon she is not only learning Welsh but standing up for the language, becoming intolerant of those who scorn or prohibit its use, with its echoes of the disdain of the governmental report on Welsh education contained in the so-called Blue Books which described the language as 'a great evil.'
One imagines that the spirit of Wiliam Prichard courses through this novelist's veins  even as she explores the Welshness that is a part of inheritance, and the language she chooses to treat as a living, breathing legacy.
Nonconformist: Wiliam Prichard, His Life and Legacy by Jane Parry is published by Rosamund Books. It is available to purchase from good bookshops and here.
---
Support our Nation today
For the price of a cup of coffee a month you can help us create an independent, not-for-profit, national news service for the people of Wales, by the people of Wales.