Culture
Review: Open Up by Thomas Morris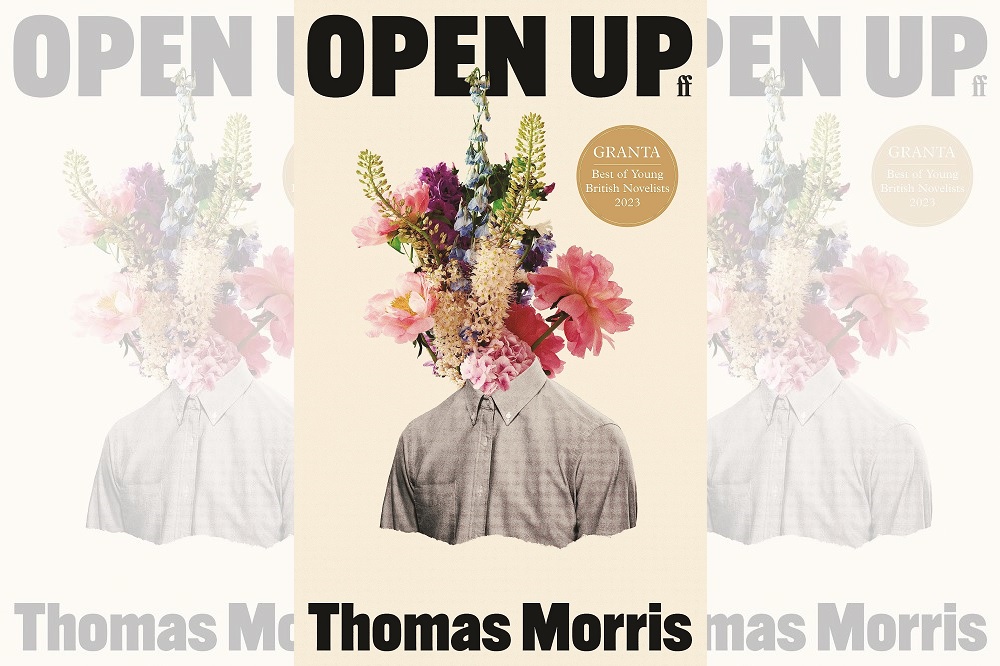 Jonathan Lee
Thomas Morris follows up his well-received first short story collection We Don't Know What We're Doing – which won the Wales Book of the Year award in 2016 – with five stories that explore longing, dissociation and the inability to Open Up.
It's a fitting title. The repeated silent-scream in the mind of the reader to the various protagonists throughout each story is just that; Open Up!
These are tales of scared, lonely and close-to-hopeless characters in entirely real and relatable scenarios; children of divorce, relationships on the edge of failure, sick and tired of dead-end jobs. You can't reach into the pages and help them, so instead you read each of their tales, captivated by the stories that Morris has brilliantly crafted.
There is, of course, nothing new under the sun, and these lonely, hopeless paths have been plodded many times before in literature, but Morris manages to make them fresh and vibrant not only in the situations he constructs for his characters, but in his storytelling.

The extended, Alice Munro-like (Munroesque? Munroian?), length of these stories – five tales over 192 pages – are borne out by traversing this subject matter. Even when the stories are about seahorses or fantastical vampires, they're always deeply human.
Despite standing a full 12 inches taller than the diminutive Big Mike in the story 'Little Wizard', I still recognise the plight of entering your thirties unfulfilled in your work, frustrated with your friends – and not being able to get wrecked on a weeknight. Likewise, I've never had an awkward, cursed-by-intrusive-thoughts holiday to Croatia, yet I empathise with Geraint, the protagonist of 'Passenger', and his fraught masculinity.
But that's just me. Everybody will find something here to hook onto. In the particular is contained the universal, after all. It is real human emotion that drives this collection, and often the most shameful and confusing aspects of it.
The first story, 'Wales', follows a young boy attending his first international football match with his father, on the eve of Euro 2016, while attempting to negotiate his parents' divorce. The second and fifth stories, 'Aberkariad' – which features the aforementioned seahorses – and the vampiric 'Birthday Teeth', are both well-weaved tales using magical realism to great effect.
But, for me, the two standout stories in this collection are 'Little Wizard' and 'Passenger'. They both follow young men who are struggling to cope with their place in the world, their relationships with women and what it means to be a man.
The ironically named Big Mike in 'Little Wizard' has been consistently overlooked, due to his short height, his whole life – by his boss, football scouts, and potential romantic partners. His lifelong best friend, Rhian, knows all his secrets and desires except one – he loves her. In a heartachingly honest portrait of one lonely man's evening, Morris leaves the story with Big Mike finally finding courage, finally taking a risk.
'Passenger' takes a similar theme but intensifies the pain. Told across a week-long holiday with his partner Niamh, the story follows the protagonist Geraint, and his internal thoughts, as he agonisingly tries to give more of himself to his girlfriend. As the title suggests, he is a passenger in their relationship and they both know it. The narrative is layered with impressive metaphors as Geraint gnaws away at the only person holding him back from his potential; himself.
Morris was born in Caerphilly, and Welshness threads its way throughout this book. Chris Coleman, Gareth Bale and James Dean Bradfield all get a nod by name, as does Swansea City FC, Penryheol and the University of Glamorgan. But the story locations span the broader real and unreal worlds; from Dubvronik and Split to the underwater utopia of Aberkariad which, as the seahorse Uncle Nol delightfully tells us, is "the dizziest dream made real".
All these elements come together to make Open Up a completely original, at times agonising, yet completely brilliant collection of short stories. Morris succeeds in creating moments of genuine emotional intensity for his characters, each at a crucial juncture in their own understanding of themselves, and the people and the world around them.
Open Up by Thomas Morris is published by Faber. It is available from all good bookshops.
---
Support our Nation today
For the price of a cup of coffee a month you can help us create an independent, not-for-profit, national news service for the people of Wales, by the people of Wales.