Culture
Review: Original Sins by Matt Rowland Hill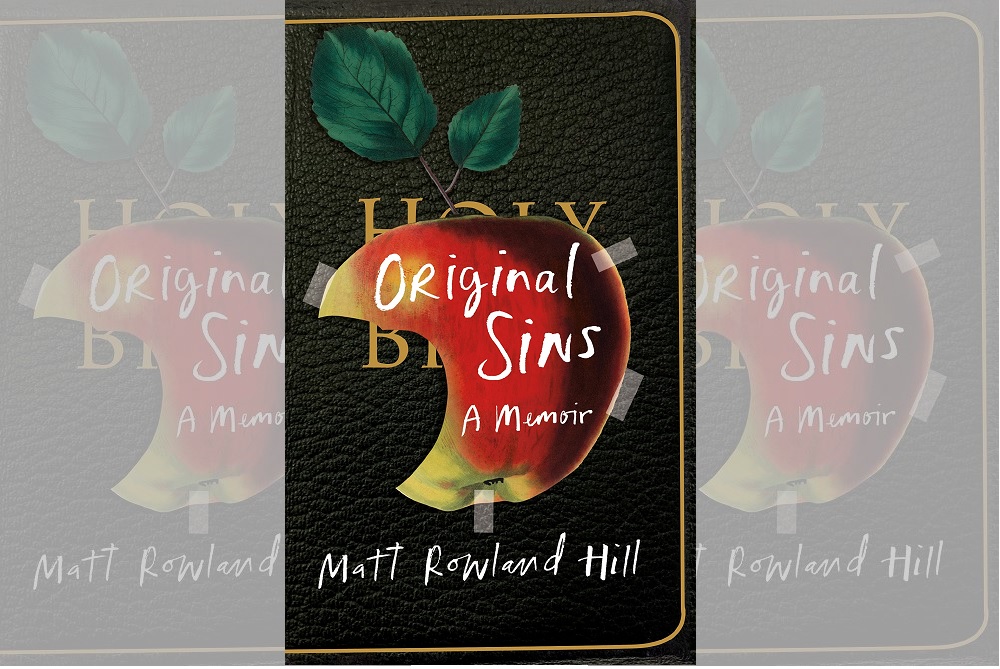 Jon Gower
The blurb for this book describes it as a 'recklessly honest' account of 'faith, family shame and addiction.'
Hill was born in Pontypridd and grew up in Swansea before his very intense, uber evangelical parents upped sticks to go to live in Leighton Buzzard. He went to a good school and a good university before everything turned to shit.
Home for young Matt was a pressure cooker environment, with an acrid whiff of hellfire and brimstone always hanging in the air as his parents were seemingly addicted to God.
His father was a Jekyll and Hyde figure who was a completely different person during the Sunday services over which he presided as minister and the disciplinarian dad who would take a belt to his son.
His mother, meanwhile, was a Christian fundamentalist who had a ready Biblical quote for all occasions.
The two parents rowed incessantly and very bitterly and it is no surprise to find out that Matt and his siblings used to play a game in which they imagined their parents had died and they thus become orphans left to fend for themselves.
But Matt did share his parents' faith, until the day he had the atheist's equivalent to a revelation, or anti-revelation, turning him into someone who didn't believe with a vengeance:
'As an evangelical atheist in my early twenties I enjoyed pointing out some striking resemblances between the religious and the very mentally ill: both heard voices, saw things invisible to others, discerned patterns in everyday life pointing to hidden forces at work.
'Meanwhile I sought replacements for God in a hundred different places – in women, or the fantasies of salvation I projected onto them; in the books I mistook for holy writ; and, most of all, in the transcendence of drugs.'
The trouble is, the world of drugs into which he's drawn has a dark down side to the brief moments of transcendence, to the 'gorgeous, amniotic silence' which engulfs him after he's put a needle into his arm.

Tawdry tale
Once he's hooked on heroin, Hill's life becomes a tawdry tale of dependence and craving, of overdoses and crumbling self-control, in which he's willing to degrade himself by begging for the scrapings a fellow user has left behind in his pipe.
Matt can, by this stage in his life, no longer hold down a job, or maintain a relationship. When a kind woman trusts him sufficiently to move in with him he repays that trust by slicing into her suitcase and helping himself to her life savings.
It's all about the next fix. On a trip to the Middle East he not only smuggles a big bottle of methadone past Israeli customs security but also tries to score smack in Palestine.
It's a careering journey through the addict's rings of hell, from being sectioned when he's a danger to himself to long stays in various rehab clinics and halfway houses where the dark track marks on his arms slowly heal and he himself repairs.
But the business of staying clean is often tinged with a sense of its being only temporary. The author seems to be forever living life on the edge of a needle, always poised to take the plunge.
Harrowing
Original Sins is a harrowing book because it's written with such self-lacerating and pitiless scrutiny, recalling times when Hill soils himself in public, or offends a friend or family member or shoots up at his friend's funeral in north Wales.
The style of the memoir is often novelistic, with ticker-tape streams of dialogue or metaphor-rich evocations of the junkie's world which make 'cooking up' seem like almost a homely thing.
Matt therefore describes himself as being half in love with 'the burnt-syrup smell of freshly cooked heroin. Like returning from a long journey and opening your front door to the comforting waft of home.'
But the physical, medicinal need to shoot up five or six times a day is very far removed from any kind of domestic bliss. Any pleasure is temporary, any respite from the craving vanishingly brief.
Challenging
Original Sins casts an unflinching eye over a world inhabited by heroin and its dark twin, crack cocaine, which in part explains its being chosen for the shortlist in the Non-Fiction category for this year's Wales Book of the Year award.
It's challenging territory and a tough and troubling read, for sure, showing how being addicted to religion can be as dismantling as being hooked on opiates.
For the reader of the volume, seeing the aching and vexing difficulty of becoming clean, and indeed in this kind of confessional tome, of coming clean is a painful business, especially when there is such a burden of shame and self-disappointment hanging on a young man' s troubled shoulders, waiting, waiting, waiting to bring him down.
You cannot but wish him well in his new life as an author.
Original Sins: a Memoir by Matt Rowland Hill is published by Chatto & Windus and is available from all good bookshops.
---
Support our Nation today
For the price of a cup of coffee a month you can help us create an independent, not-for-profit, national news service for the people of Wales, by the people of Wales.