Culture
Review: Paris Requiem by Chris Lloyd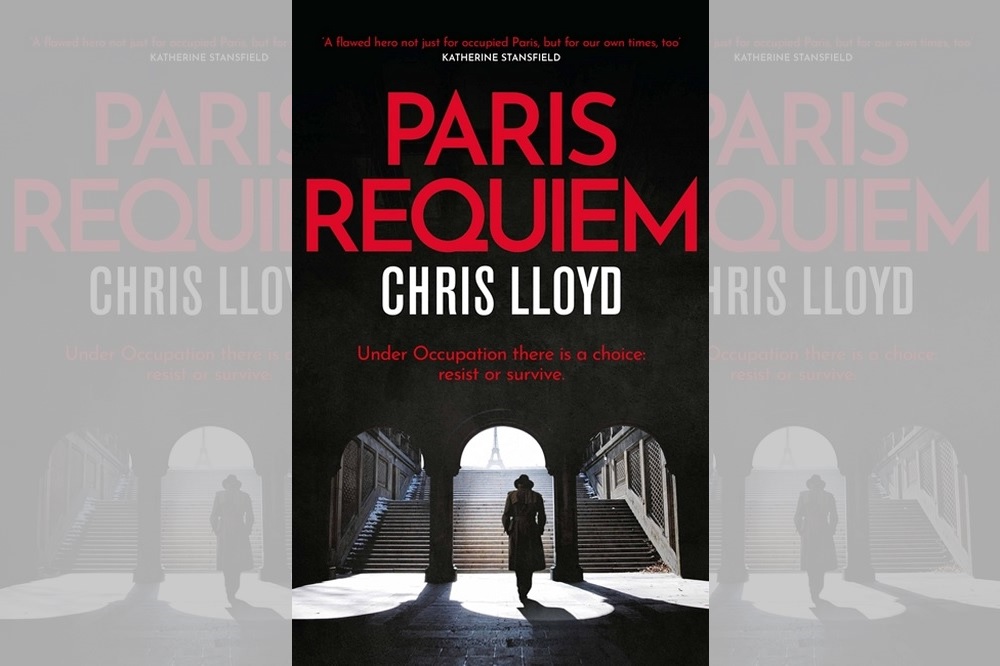 Myfanwy Alexander
It is both the beauty and the downfall of what is disparagingly called 'genre 'fiction' that established patterns bring their tried and tested power dynamics.
For detective stories, our protagonist, often hampered by bungling or unsupportive superiors, takes on a cunning enemy and gradually, as the story unfolds, the balance of knowledge, hence power, shifts.
By the end, the detective is triumphant, his duel with the villain made concrete by the apparatus of the state which stands ready to punish.
Please do not think I am complaining about this structure: it is how crime novels work and contributes in no small way to their appeal. Yet there is a sameness to the power dynamics of a detective novel which can fetter originality.
Delight
When I read 'Paris Requiem,' therefore, I let rip a whoop of delight which alarmed my cat. This book, the second featuring Eddie Giral, is set in Occupied Paris, which generates a complexity to the power dynamics which Lloyd explores deftly.
There has been a horrific murder and Giral must investigate, but he must also tiptoe through a network of competing loyalties and enmities, between the French and the occupying forces. Yet even within the national groupings, there are tensions: the Gestapo, the SD and the Abwehr, for example, are all at each other's throats, a situation Giral attempts to exploit but which he must also navigate.

I am old enough to have known lots of people with first-hand experience of the War and some, including my favourite uncle, who experienced German occupation. If these first-hand accounts are correct, I will venture to say that Lloyd has described the experience of living under Nazi rule with great skill and nuance.
The practical inconveniences, including road blocks and rationing, the perpetual exhaustion which comes from wariness as much as lack of nourishment, the internalised sense of defeat are all blended together, providing a grey background for flashes of fierce anger and cruelty.
Precision
There is, mercifully, no grandstanding: the horrors of the Nazi ideology are told with almost flat precision.
I was grateful for this: no modern author is breaking the news to his readers that the ideology of the Third Reich was monstrous but by delineating what that meant to well-realized characters, Lloyd ensures we are never able to forget the shadow of the camps which necessarily stretches long and dark over any story set in the 1940s.
I am, I fear, well-known for my aversion to the lonely male detective with a troubled past and I admit I feared the worst when arriving in Giral's apartment. However, Giral has the best troubled past narrative of all, the trenches of the First World War which allowed me to resist my usual injunction to the lone wolf cop, that they should get over themselves without delay, stop brooding and crack on.
Sharp wit
Giral has a rich inter-war story too, and the seedy Jazz Age was depicted with a rueful, charming nostalgia. Like many misanthropes, Giral is clear-sighted, which makes him not only a good detective but generates his sharp wit.
Chandler did us all a disservice when he created the wise-cracking detective with ten thousand wannabe Philip Marlowes subsequently peppering their speech with attempts at humour but Lloyd husbands Giral's jokes like a gambler with a decent hands at cards: by laying down the right gag at the right time, he gives his weary Frenchman depth and appeal, without trying the reader's patience.
Sinister
This is a book containing some visceral violence and several Grand Guignol set-pieces where the menace was so insidious and well-crafted that I was reminded of the fact that were are evolved to fear the macabre.
An arresting visual image lies at the heart of the crimes and Lloyd weaves this into many scenes, showing a great gift for making the mundane sinister.
Credible
Giral's endeavours are aided and thwarted by a wide array of characters, including the delightful Boniface, a flirtatious policeman who fulfils all of our prejudices about the French, the immoral Fran and Hochstetter, who likes Beethoven, but does that make him a good German?
I wasn't particularly engaged by Giral's romance, but then I wasn't sure Giral was either. There was a shared weariness which felt very credible to me and did not make the characters too alike; they were like random objects all thrown about by the same tide.
And as for the most startling and original character in this excellent book? Well, my lips are sealed…
Paris Requiem is published by Orion and is available here and from all good bookshops.
---
Support our Nation today
For the price of a cup of coffee a month you can help us create an independent, not-for-profit, national news service for the people of Wales, by the people of Wales.