Culture
Review: Pijin/Pigeon, Sherman Theatre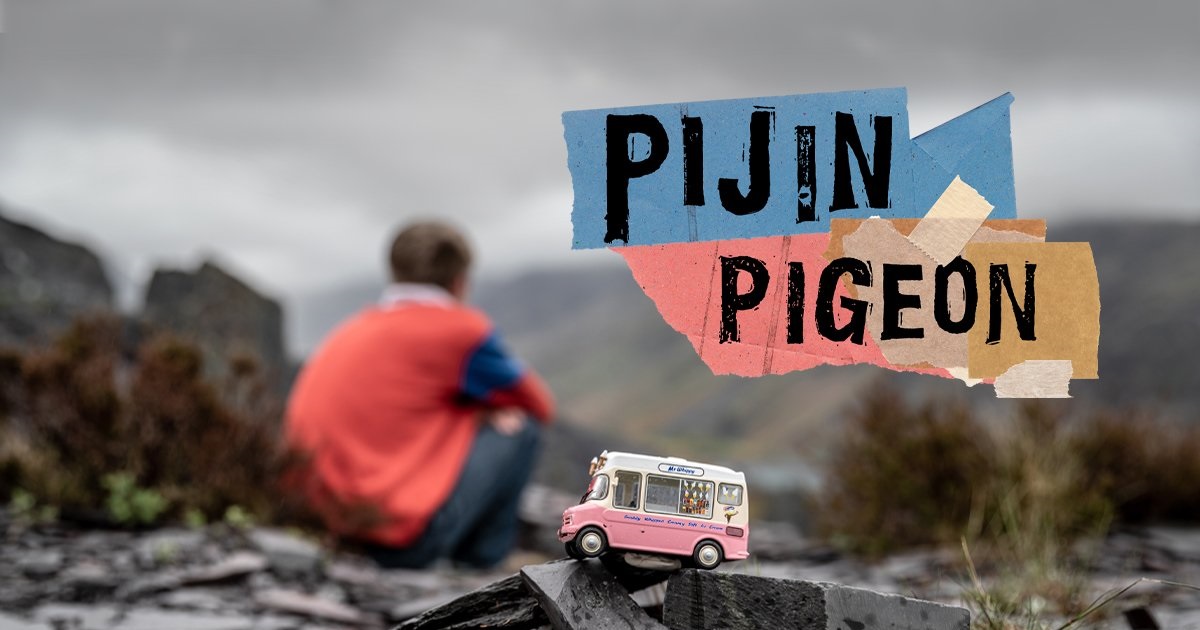 Rhodri Davies
American literary fiction is rich in young protagonists, from Mark Twain's Tom Sawyer and Huck Finn to Harper Lee's Scout and Jem, to JD Salinger's deeply troubled Holden Caulfield to the memorable, disaffected gangs of SE Hinton's The Outsiders and Richard Price's The Wanderers. Equivalent cultural touchstones in Welsh literature are less frequent – the diametrically opposed Huw Morgan from How Green Was My Valley and Submarine's Oliver Tate notwithstanding – but Alys Conran has gone some way towards redressing the balance with her touching fable of growing up in rural north Wales.
Prestigious
Pijin | Pigeon was originally published as a novel in both English and Welsh (adapted by Sian Northey) on the same day in 2016. Both versions immediately struck a chord, with Pigeon going on to win the Wales Book of the Year Award in 2017, along with the Rhys Davies Trust Fiction Award and The Wales Arts Review People's Choice Award. It was also shortlisted for the prestigious Dylan Thomas Prize – some going, considering that it was Conran's first novel.
The story has now been adapted for the stage, as Theatr Genedlaethol Cymru and Theatr Iolo take Pijin | Pigeon on tour across Wales this month.
Coming of age
Adapted by acclaimed playwright Bethan Marlow and directed by Lee Lyford, it is a story of friendship and love, of beauty and ugliness. More than that it's very much a Welsh 'coming of age' story, set in the shadow of the north Wales slate quarries of the early 90s and integrating both Welsh and English into its script in their most natural, interwoven, spoken form. This is aided by use of captioning in both languages, incorporated within a striking set design, so that the audience can follow the fluid, natural conversational flow. It's a vivid reminder of how a story, like day to day life, can be perfectly comfortable bouncing back and forth between two languages.
If language – and the sound of language – is key, it's a reflection of the excellent use of sound throughout the production. From birdsong to river-flow, nature plays an integral part in Pijin's flights of fancy, but the soundscape grows darker as the story progresses.

Pijin, played by Owen Alun, and his best friend Iola – Elin Gruffydd – have to negotiate a whole host of challenges, and it doesn't make for an easy watch. Taking in such difficult themes as domestic and sexual abuse, mental illness and a killing, the story finds its magic in different forms of escape – via a vivid imagination, stories, words and most importantly the central relationship between the two young leads.
Urgency
It's too simplistic to say that a book about words has become a play about actions, but if the story on the page revelled in language and took its time over the journey, the stage version is by necessity a tighter affair. Nuance and certain plot strands are forsaken, and replaced by a more pressing, visceral urgency. On the page, Pijin's lyricism struck home – on stage the character's actions speak loudest as Pijin projects his fear and loathing of an abusive step-father onto the harmless ice-cream seller Gwyn, with tragic consequences.
The original story's big reveal was approached with an element of ambiguity. The visual aspect of a stage production makes it more obvious as to where things are heading, yet it doesn't lose its impact because the audience is ultimately invested in the leads and their fate.
Demanding
Each of the five cast members make their mark. Carwyn Jones and Lisa Jen Brown have the tough task of playing multiple characters and giving each their own individuality, but do so admirably. Nia Gandhi as step-sister Cher and Elin Gruffydd as Iola are by turns engaging, amusing, touching and affecting, but the tour de force comes from Owen Alun as the eponymous Pijin. A constant presence on stage, the role is demanding both mentally and physically, as he clambers his way through, around and over the playground climbing frame that doubles up as multiple homes, a detention centre and even an out of control ice-cream van at one point.
Alun brings Pijin to life in the most charismatic fashion and actually adds an extra dimension to the character as written.
Unflinching
The original novel garnered praise and prizes. Pijin/Pigeon the play is bound to do the same. It plants itself on stage and challenges its audience from the off. It's a powerful, questioning, unflinching and uncomfortable journey through a tortuous childhood, which ends by offering a glimmer of hope, redemption and peace.
Pijin/Pigeon – A Theatr Genedlaethol Cymru and Theatr Iolo production, in association with Pontio – is based on the best-selling novel of the same title by author Alys Conran and adapted for the stage by Bethan Marlow.
Pijin/Pigeon is at the Sherman Theatre, Cardiff until the 10th of March, then at;
Ffwrnes, Llanelli – 14th and 15th of March
Theatr Mwldan, Cardigan – 17th and 18th of March
Aberystwyth Arts Centre, Aberystwyth – 21st and 22nd of March
Galeri, Caernarfon – 24th and 25 of March.
---
Support our Nation today
For the price of a cup of coffee a month you can help us create an independent, not-for-profit, national news service for the people of Wales, by the people of Wales.