Culture
Review: Plant y Tir, Children of the Land by Sarah Tanburn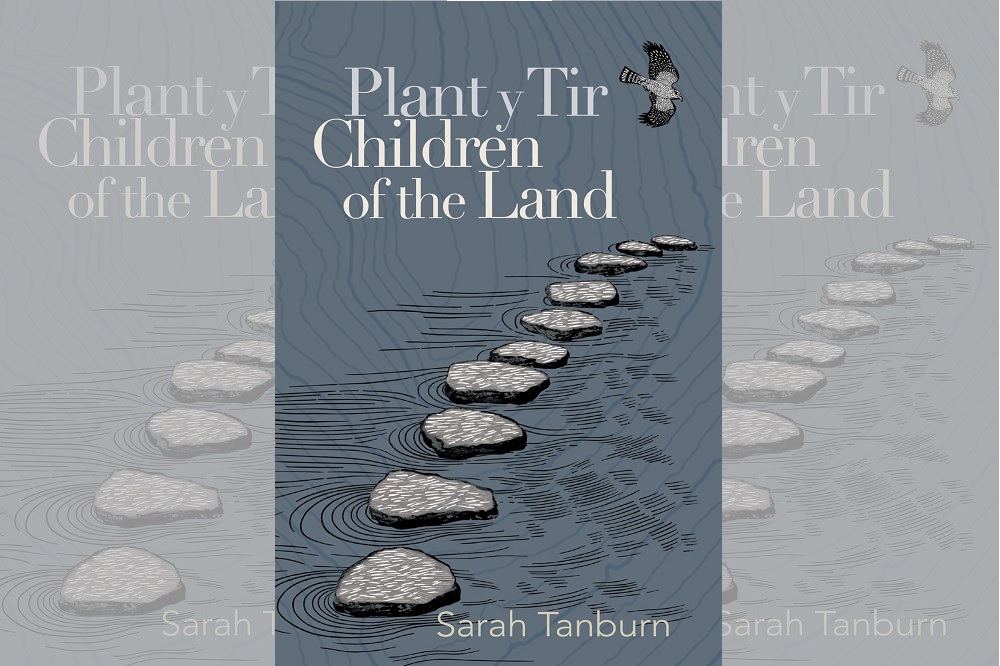 Carole Hailey
'You don't think it matters, the stories people tell about themselves?' asks Enfys Sôr of her lover in the first of this collection of feminist fabulist stories firmly rooted in Cymru.
But while the stories tell of a land whose features may be recognisable, they tell of a Cymru in the near future, a Cymru whose people are tied to their country by restrictions on travel, on communications, but also, it seems, tied to the land by an absence of desire to be anywhere else.
And while the answer given by Enfys's lover to her question is an equivocal 'Not so much,' in her collection of five stories Sarah Tanburn gives a resounding and unequivocal Yes, the stories that people tell about themselves matter a great deal.
Imaginative
The highly imaginative first story – Y Llif, The Flow – bestows personhood on rivers and streams, gifting them agency to determine their fate.
'Where there is water, there are monsters, and tales of monsters…' says Old Nine Eyes, a woman of Sôr Brook and it is a foolish man indeed that seeks to impose his will on the waterways of Cymru and the women that embody them.
Although not explicit, the stories in this collection are clearly linked by their place in time with repeated references to profound climate change, censoring of communication, the use of 'ultralights' to travel and restrictions on movement outside of Cymru.
However, Tanburn does not distract the reader with superfluous details of this near-future world, instead focusing with a claustrophobic intensity on the women who populate her stories and their connection to the land that they accept as their birth right.

Motherhood
This is a strongly feminist collection of stories, in which motherhood is a repeated motif, however these stories are categorically not a celebration of motherhood, since they evoke a consistent sense of motherhood being undertaken as a duty rather than it being an end in itself.
There are absent mothers and mothers whose children die and even the loving mothers feel removed and distant from their offspring and consequently the reader.
The effect of this is to heighten the focus onto the women themselves and they are independent, resourceful, strong – both physically and emotionally – and, usually, victorious.
Time and again, Tanburn's women take only what they need from men, thereafter having limited further use for them. The relationships that do persist are slippery and difficult to keep hold of, which in one memorable scene, results in a gruesome death.

Confrontations
Tanburn's collection challenges the reader to consider what it means to be an individual confronted by the collective.
At times, the confrontations are overt as in Lafâu Clustog, Pillow Lava in which a man represents an organisation seeking to remove an old woman from her island home as she stands as the last barrier to development for commercial gain.
In the tender and moving Esgyrin a Thân, Bones and Fire the threat is more insidious and ultimately more devastating, resulting in a shocking final scene.
The title of the collection – Plant y Tir, Children of the Land – suggests an emphasis on people, however this belies Tanburn's evident passion for the rocks and shores, valleys and peaks of Cymru which is writ large on every page.
These stories not only honour the land, the seas, and the rivers of Cymru, but they are born from these places, which are ever-present, insistently asserting themselves on every page.
In the unfamiliar and shifting future reality in which the collection is set there is a reassuring familiarity in the land which roots both characters and readers somewhere solid and constant.
Sensuality
Tanburn's language is infused with sensuality, not only in her characters' desires but also in her descriptions of place and the non-human creatures that inhabit it, such as this wonderfully languorous description of a bird taking flight in Adar Llwch Gwin, Hawks of Dust and Wine:
"The sky was the colour of unbleached linen, the palest blue-grey. A flock of small clouds chased each other south over Y Bannau to the south. Against that canvas, the underside of his wings was a splash, a hurled pot of colour. His feathers flickered in the wind. The pinks and coppery orange, the straw-yellow and carmine splashes were kaleidoscopic, flashing carnation and gorse-blossom with silvery white at the tips."
Each story in the collection is infused with Cymraeg. England is determinedly called Lloegr and its cities and rivers are referred to by their Cymraeg names.
For non-Cymraeg speakers, of which I'm one, Tanburn has provided a glossary, however for the most part the meanings can be understood from their context and while the decision to use so many Cymraeg words in an otherwise English-language collection could have proved distracting, it is the right decision.
In this future land of Tanburn's imagination, not only do the stories we tell about ourselves matter, but the language we use to do it matters, too.
Children of the Land is published by Lady Turtle Press from 12 May 2023. Contact via [email protected] for author events.
The book is available now at all good bookshops or online.
You can read an extract from Esgyrin a Thân, Bones and Fire here.
---
Support our Nation today
For the price of a cup of coffee a month you can help us create an independent, not-for-profit, national news service for the people of Wales, by the people of Wales.