Culture
Review: Run to the Western Shore by Tim Pears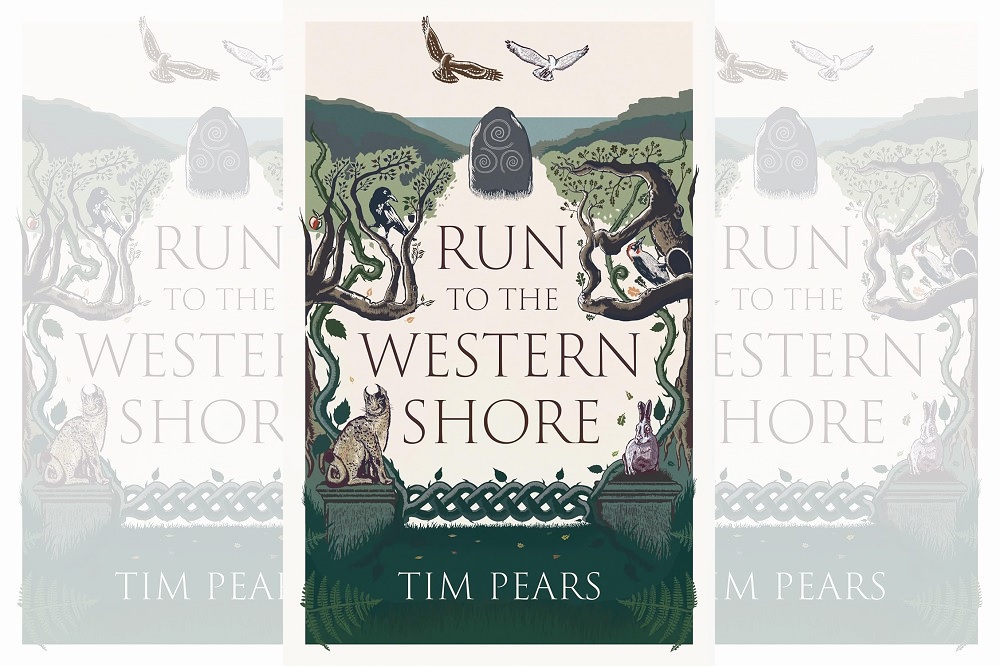 Niall Griffiths
I'm unsure about the historical novel as a genre; dubious of its contemporary relevance.
I suspect that it is, in many instances, an escape route from the plot-destroying deus ex machinae of, say, the mobile phone; to employ such things in the furtherance of story is, for some, insurmountably difficult, and we have yet to find a way to incorporate instantaneous interconnectedness into the human demand for patterns that plot-driven novels represent (with their revelatory and galvanic and shattering irruptions of error and mistake).
Better, then, and easier, to revert to a time before such devices existed. And then there's the issue of credulity, as encapsulated in, for example, era-specific nomenclature; I mean, in AD 72 Wales (the setting for Tim Pears' latest), would hen harriers have been called hen harriers? Kestrels, kestrels? Horseflies?
Would place-names be the same as they are today? Lasso? Nightwatchman? Would these have had any referent at that time?
The historical novel presents its own traps; the imperative to attend forensically on narrative detail is urgent and strong. So, yes, I'm unsure about historical novels.
(Full disclosure: my next novel, due in December, is an historical novel, albeit set in a kind of general past dyschronia rather than any specific era; in my defence, I wanted to experiment, and the true tale on which the book is based snagged something in my heart. But if you want to accuse me of inconsistencies, go right ahead; I will not demur).

Impressive
Well, okay. Beyond such misgivings, we can address the book itself – the structure, the style, and, yes, the story, in this, Tim Pears' latest novel in a long and impressive line of such.
It concerns the Montague/Capulett-ish tale of Quintus, a 19 year old slave to Frontinus in what is now Wales and Olwen, also 19, with whom he 'elopes' after she is offered by her father Cunicatus, chieftain of a Dilovi tribe, to Frontinus as a peace offering.
They flee, and head towards the coast, and possible rescue for Quintus, from 'this hideous island at the edge of the world'.
Tribal friction
It's too abrupt, this opening scene; their meet and contact and escape tests the necessary suspension of disbelief.
But then, when the narrative's blood starts to pump, it becomes a tale for which the word 'rollicking' might have been coined; around moments of transcendent fugue states and meditative appreciations of landscape and the life in it (lynx, wolf, bear, beaver) is built an energetic picaresque; the two move towards the sea, hunted, stalked, through a largely well-rendered and realised ancient world of both natural beauty and perpetual strife; no Celtic harmony, this – rather, this place of incessant tribal friction is presented as a place anathema to any notions of Pax Romana.
And the repeated description of Quintus as a 'citizen of nowhere' (swallow your own tongue, Theresa May) is more than a fumbling towards contemporary valency; it's an illustration of the mongrel nature of these islands, of the pulsating stew of cultures and sanguinity that it has always been. It's a neat touch.
Hallucinatory
The trek is visionary, hallucinatory; there are Druids, prophecies, beaver-hunters, stories of ancient times (in this ancient time). Olwen reveals that she is descended from Taliesin (those familiar with The Mabinogion will know this).
She and Quintus become lovers, in scenes of an oddly coy flavour ('came to a conclusion'?), which readers will find, I imagine, either endearing or somewhat wince-inducing (I confess to the latter).
I wanted additional detail – how did they make fire? – but the overall movement of the narrative generally invites participation. Olwen is a mighty guerilla warrior. Quintus talks of his antecedents as businessmen, traders, transactionists.
Ecological subsistence versus early capitalism; the book is filled with these intriguing dualities. Both Celt and Roman are multi-theists and, indeed, the book is partly a plea for not only the acceptance but celebration of variety, in all forms; monolithic attitudes of outlook are an insult to the soul's needs.
I see Jez Butterworth behind this, rather than the putrid nativisms of, say, Paul Kingsnorth (or take your pick from any of the Tory cabinet). That's intended as high praise.
A plenitude of gods suits the myriad reaching tendrils of the human being; anything else is desperately reductive. And the restless motion, the endless migration, of human bodies obviate such.
The ending is foreseeable, and not really a surprise (although the way in which it confounds the prophecies of Munatius the shaman is pleasing). And the closing typographical play is unnecessary and, I would contend, considering that it happens nowhere else in the book, even somewhat juvenile.
But for the most part I was with them, Quintus and Olwen. I was happily along for the ride.
Tim Pears' Run to the Western Shore is published by Swift Books and is available from all good bookshops.
---
Support our Nation today
For the price of a cup of coffee a month you can help us create an independent, not-for-profit, national news service for the people of Wales, by the people of Wales.