Culture
Review: Seaside Towns by A.L.Reynolds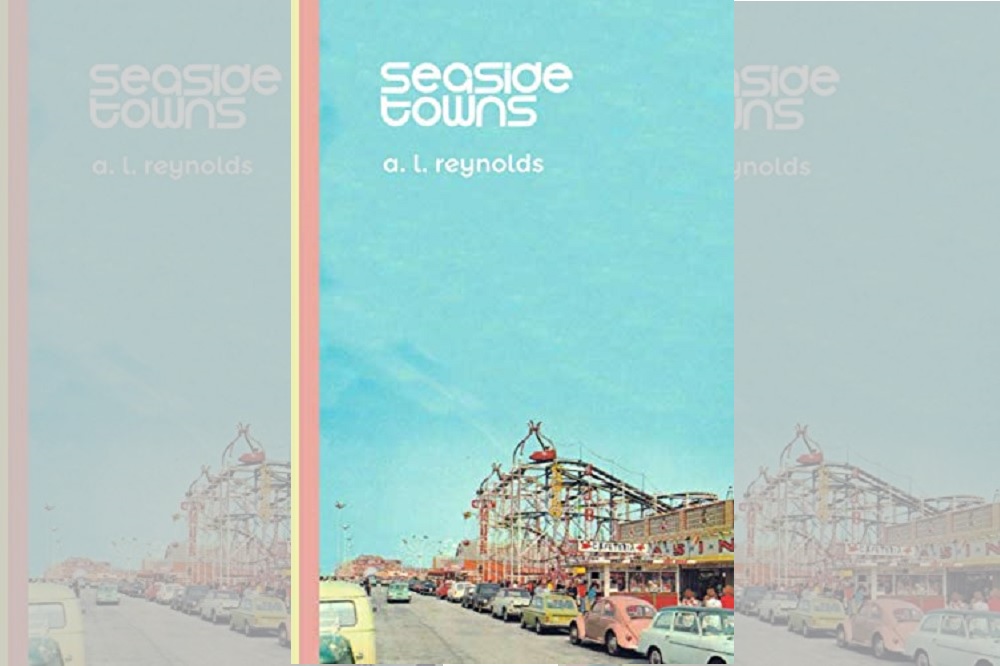 Niall Griffiths
We open in Lyme Regis, a page-long prologue in which Anatolye, a Ukrainian emigré, moonlight flits from the rented room in which his lover, Philip, sleeps.
This is 'the very place where the British lost their God, where Mary Anning trawled the shore and plucked out the fossilised evidence of deep time'. Quietly, so as to not wake Philip, Tolya sneaks out into the night.
It's a strong opening. Jump ten years into the future, to 1969, and Tolya is in Llandudno with Francis, an American philosophy student and Korean War veteran. Tolya has been living in America since his absquatalation from Lyme Regis and he and Francis are holidaying in North Wales (where, we will discover,
Philip is a University lecturer). There is a kind of Platonic love between the two which will shortly evolve into physicality.
Tolya is haunted by his childhood in occupied Kyiv and by the famine which followed the war; Francis carries war traumas too, and the shadowy ache of a former lover, another soldier, dead in a helicopter crash. Whether this was an accident or a shooting-down, Francis doesn't know.
Intensity
And that's the story, in whole; the novel is entirely given to an outline of the development of physical love between the two men, the emotional hurdles it must leap, the disparities it must conquer and accommodate.
On sexual love, the writing is strong – the wonder, the intensity, the profound gratitude of it.
The siting of this in the wider preoccupations with momentous historical events casts the intimately human in an epic light, in the awesome interconnectedness of all: Tolya's 'mind sometimes seesawed between those tiny orbiting spheres and the vast patterns of solar systems and galaxies mimicking their dance, and it was hard to believe that the in-between of the living world mattered, that it even existed'.
Emotion
Such moments of glow are welcomed with a sigh in the overriding plod of the narrative. The rhythm of movement then thought, movement then thought cries out for such relief.
I must, too, mention cliché, the avoidance of which is surely the base protein, the marrow, the first principle of writerly endeavour in the free indirect narrative voice (quoted speech excepted); cliché must be avoided like the plague (see? See how boring that simile is?), so when Francis thinks that he's acting 'like a moth fluttering towards a burning flame', or that a character feels, again, like a hermit crab without a shell, or that an emotion is felt keenly 'like a stab to the heart', I feel a strong urge to bash my own teeth out with a hammer.
And I like solid food.
Admired
A new imprint is to be welcomed, of course, but I confess to a certain bamboozlement around the mission of Cockatrice.
The promotional bumf has such pronouncements as 'to hell with your red dragon – Cockatrice leads the way', and 'the Cockatrice spits at your beery patriotism', and, most bafflingly of all, 'y diawl a'm llaw chwith', which, to me, is a free-floating assertion with no connection to anything (except for Miltonic imagery, which is no help at all).
But the imprint is young, and is finding its footing; it's searching for handholds to steady itself. It is to be admired and supported as it does so.
And, for all its shortcomings, Seaside Towns has imagery to haunt, just as the protagonists themselves harbour ghosts: Tolya cannot shake an image from his childhood, of an open book in a Kyiv gutter, the page bearing the imprint of a jack boot.
Whether this was written before Putin's invasion of Ukraine I do not know, but no matter: the suggestion remains in either case, that the most dangerous creature on earth is the inadequate little man terrified of being seen as an effete wimp.
God Save us from such.
Seaside Towns by A.J.Reynolds is published by Cockatrice Books and is available from all good bookshops.
---
Support our Nation today
For the price of a cup of coffee a month you can help us create an independent, not-for-profit, national news service for the people of Wales, by the people of Wales.