Culture
Review: Shaping the Wild by David Elias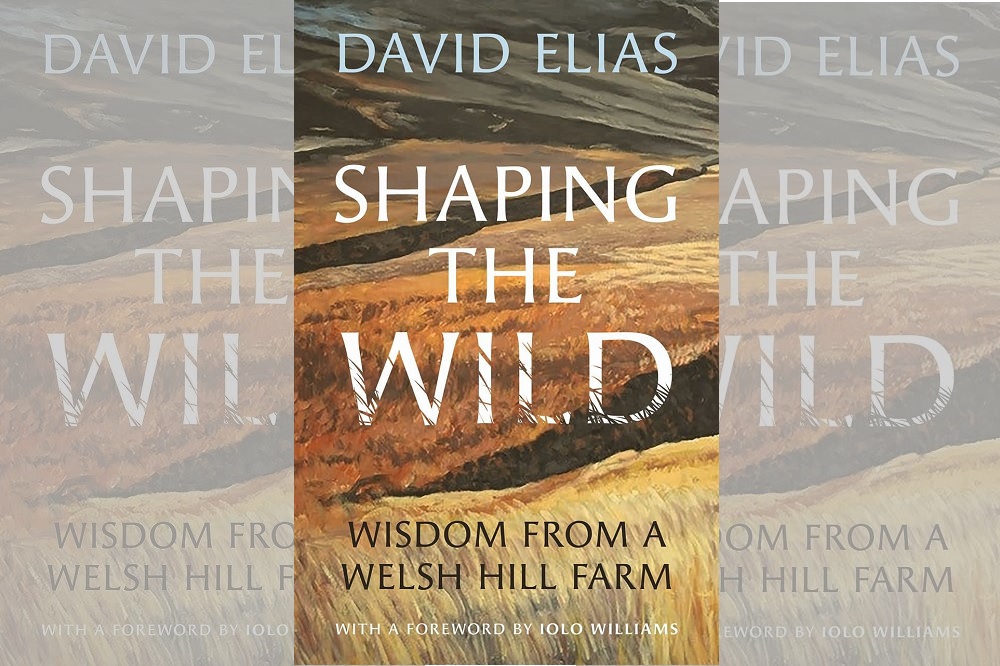 Myfanwy Alexander
I picked up this attractive book with a groan.
Lately, a literary open season has been declared on my home area, my friends, our communities and our way of life and most of the polemics about the Welsh countryside I have had the misfortune to read lately are a concatenation of fantasy and prejudice which, given the way such works impact on policies which then in turn act to reduce the chances of us being able to maintain the way of life we value.
I feared that David Elias' book, set over the hill from me in Llanuwchllyn, would be an addition to this unhelpful genre: it is not.
Standing out like a good deed in a naughty world, 'Shaping the Wild' is the book this debate has needed, a thoughtful, at times elegaic, insight into the natural world of a Welsh hill farm.
Empathy
I should declare an interest here: I grew up as we say in Montgomeryshire on the 'topie' and I am sure if the cells of my body were analysed, they would contain surprised residues of heather and peat.
I walked, and still walk, areas very similar to those described by Elias, but I worked them too, trying to send a dog to fetch the last few ewes from between the tussocks of 'plu'r gwaenydd' the Welsh word for cotton grass, or literally, 'the feathers of the moor.'
Elias is not a farmer and indeed he works for an organization, the RSPB, which is not locally regarded as a friend to farmers but he displays a deep empathy for the family whose farm he describes.
Last week, in the worst kind of lambing weather, soaking, endless rain, a friend of mine called by for a cup of tea and a chance to warm up by the fire before returning to the next shift in the shed.
He picked up 'Shaping the Wild' and smiled, saying: 'Boi iawn yw David Elias,' the highest praise in this neck of the woods.
My friend is a hill farmer who has seen enviromental schemes come and go and one of the most refreshing aspects of 'Shaping the Wild' the maturity of its judgement: Elias too has watched each new document land on the tables of farm kitchens, be implemented and then be discarded and he is reluctant to believe in any panaceas, especially those decided from afar.

Immediacy
Elias clearly loves the landscape he describes and his nature writing has shot through with integrity: he admires blanket bogs but is truthful about the low number of species they support in comparison, say, with broad leaved woodlands.
He uses gloriously precise metaphors to describe birds, trees or even mosses, bringing a clarity and immediacy to his writing which transports the reader to the spot in a manner both scientific and creative.
He notes, for instance '…an old heather clump that had collapsed outwards like a star, and, in the decaying centre, the one small place where there was enough light and exposed soil to germinate, was a heather seedling.'
A sense of wonder
His own deep knowledge is worn lightly: his admiration for the insight of others is clearly genuine and helps ensure this is not a didactic or patronizing book.
He describes a series of expeditions into the most inaccessible corners of the farm he studies with warmth and levity and he neatly side-steps the dank peaty pool of self-absorption.
I recently read another 'hiking in Wales' book in which the author's knees featured so frequently that no-one but his closest relations and his orthopaedic surgeon could possibly have cared less.
Elias also expresses the sense of wonder it is impossible not to feel when you stand on the edge of a vast upland, a sensation not unlike how one feels beneath a starry sky.
Where the valley widens out, there is a sizeable bog and it is hard going across the lumpy cottongrass- which is just beginning to wave its white flags. The wind sighs through a rumpled line of waist-high tussock sedges growing in the wettest part.  Apparently, the tussocks of these enormous plants used to be trimmed into hassocks for kneeling on in chapel years ago. A grasshopper warbler is reeling off its drunken song somewhere out in the rushes and nearer at hand a reed bunting is picking out a much more hesitant tune. Two ravens flying tight together towards the ridge, deep in croaking conversation, are disinterested in me. I fill with gratitude for the solitude of this wild place.
Elias has not written 'Shaping the Wild' merely to lovingly describe a landscape he cherishes: he intends his book to form part of the arguement currently raging over the future of the Welsh countryside.
He knows exactly where he stands on conifers and foxes and displays a perhaps surprisingly nuanced attitude to grouse moors.
Elias, a scientist as much as he is a polemicist, is refreshingly tentative about solutions to the environmental challenges face by upland Wales and he never forgets that this is a lived, occupied, farmed landscape.
A classic
He does perhaps tend towards nostalgia for a way of life a century ago, a type of farming which took a significant toll on the physical well-being of those who practised it, as John Davies has noted.
And his lack of engagement with the need for the production of food weakens the book's value as polemic: as the Queen of the Zulus once said to me at the Royal Welsh Show: 'If you grow too dainty to look at a field which produces food, don't look to us in the global south to feed you.'
Perhaps from the lonely slopes above Llanuwchllyn, the press of bodies needing to be feed seems naturally distant.
This remains, however, not just a good book but an important one, but that does not mean that it is not a pleasure to read.
'Shaping the Wild' will quickly become a classic of Welsh nature writing, a loving yet challenging evocation of a unique environment.
Shaping the Wild: Wisdom from a Welsh Hill Farm by David Elias is published by Calon. It is available from all good bookshops.
---
Support our Nation today
For the price of a cup of coffee a month you can help us create an independent, not-for-profit, national news service for the people of Wales, by the people of Wales.