Culture
Review: Stray Dogs by Richard Parfitt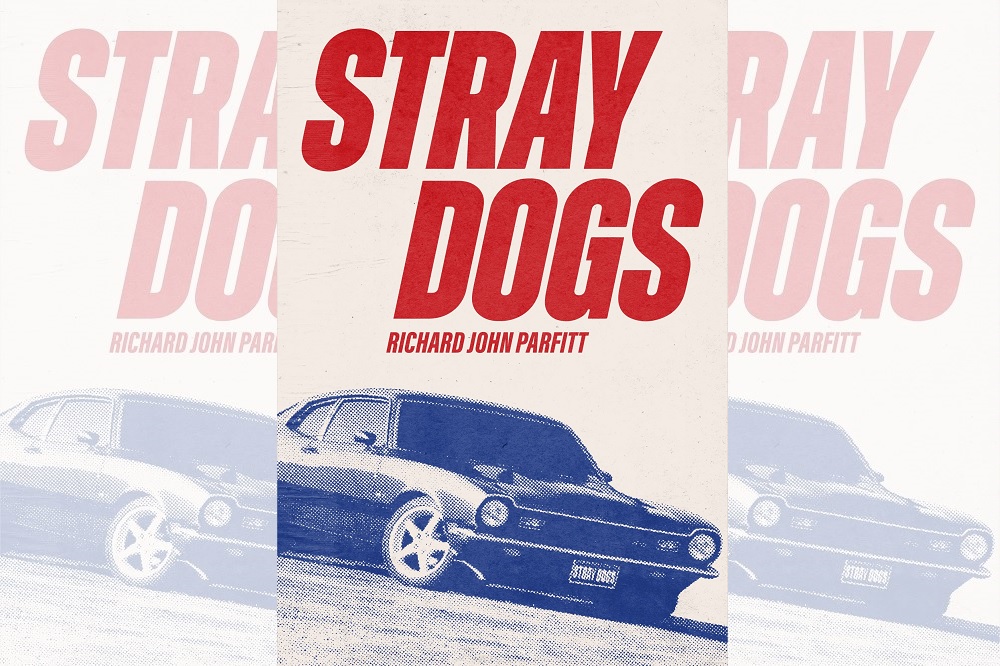 Rachel Trezise
Stray Dogs is a fever dream of a novel in which high school dropout, William Turner, newly arrived in 1970s Ontario, takes a job selling dictionaries for local con artist, Romeo Silva, (likened early on to 'Fagin'), only to find himself, along with his two teenage friends/colleagues, on the run from Silva.
He also finds himself running from the terrifying Devil's Children Biker Gang after one of the bikers, Quohog; '… solar suns and crescent moons randomly dotted on his skull … [and] … arms almost black from snake tattoos…' 'accidently' gets stabbed in the head. As narrator Turner ever-succinctly puts it: 'We took the road less travelled, and now we were fucked.'
Sublime gift
After finding an abandoned summerhouse in which to hide out, Turner, Millboy and Frankie discover each other and in doing so, themselves too. But they can't hide from their enemies forever. Trouble and tragedy finds them soon enough.
In the novel's preface author Richard John Parfitt describes the work as an 'evocation of a half-remembered city,' the story and its characters fictional. A melodramatic plot, which may on any other kind of paper seem quite difficult to believe, is expertly tempered by something very real; Parfitt's sublime gift for nailing the romantic yet unruly teenage voice.
Tenderness
As the former frontman and songwriter of the 90s rock trio 60ft Dolls, I knew Parfitt was more than capable of a catchy lyric.
What I didn't expect was such robust world-building and rigorously-developed characters. I feel as though I had too many friends like Randy Miller growing up; dangerously unpredictable but adept at charming a curious mind with a pithy snatch of powerful dialogue.
He practically throws away magical mini-anecdotes like: 'I was born dead and came back to life. That's why I'm so small and got a crazy eye,' 'The only reason I'm still alive is the fact that the abortionist had not yet arrived to work that morning,' 'My great grandmother was a full blown Cree and fought alongside braves at the Battle of Cut Knife… After the war she married a soldier with bow legs and that gift is still rattling around the tubes,' or simply 'peachy creamo,' when everything is going swell. And you can't help but be psychologically-seduced and forgive all his shortcomings. Turner's love interest, Frankie Lee, is both brazen and vulnerable in that baffling way only sixteen-year-old girl's can be: 'Under the fluorescent tubing Frankie's hair lit up like a halo. When she leaned back her sweater rode up revealing her belly and some pubic hair that poked out the top of her jeans.' Together they provide a quota of tenderness to an otherwise visceral coming-of-age tale.

Notorious
The downtown Toronto the teenagers inhabit is notorious for its 'Sin Strip', four blocks of strip clubs, adult bookshops and porn movie theatres, as well as the rented room where Romeo Silva keeps his dictionaries, (remaindered rejects on account of the page numbers being 'all mixed up and in the wrong order.') Parfitt's descriptions make it feel vibrant and inviting: 'Coloured lights were strung across Yonge and people came from the subways and packed onto trams clutching bags and gifts. Street vendors were selling hot cashew nuts and the smell of greasy meat hung in the air, mixing with the spiced cider from the open markets.'
The landscapes, from Niagara Falls to the fields and woods an hour north of the city, are always cinematically and poignantly recorded.
Dropout
One of the recurring themes is misinterpretation, particularly among youths and adults. It is one of these confusions between Turner and the only teacher he had a connection with, that makes him a school dropout, setting the story into motion: '… I'd messed up the first week when he asked me my name and I said John instead of my real name… I have no idea why I did this …'
It is a misunderstanding between Millboy and Quohog which costs the biker his life. Ultimately it is a similar misunderstanding between Millboy and a police officer that brings the story to its cataclysmic end.
This obstacle of language between the teenagers and the not-quite-fathomable adult world allows the reader to wholeheartedly accept the teenagers' mindsets, and see their predicaments in the same way they do; imaginations yet to be crushed by responsibility, so that waffle waitress Janice Morningstar's description of the Wendigo as a cannibal spirit that turns humans into killers, or Turner and Millboy's time-killing habit of egging old men on the street makes strange but perfect sense.
The mix-ups are sadly ironed out as inevitably the teenagers crash into the once alien adult world but their journey is so stylishly and sparingly told it's sure to linger long in the mind of even the most rational grown-up.
Stray Dogs by Richard Parfitt is published by Third Man Books and is available from Third Man Records. 
Stray Dogs will be launched in Le Pub in Newport on the 31st August when Richard Parfitt will be in conversation with Nation.Cymru books editor Jon Gower.
---
Support our Nation today
For the price of a cup of coffee a month you can help us create an independent, not-for-profit, national news service for the people of Wales, by the people of Wales.