Culture
Review: The Edge of Cymru: A Journey by Julie Brominicks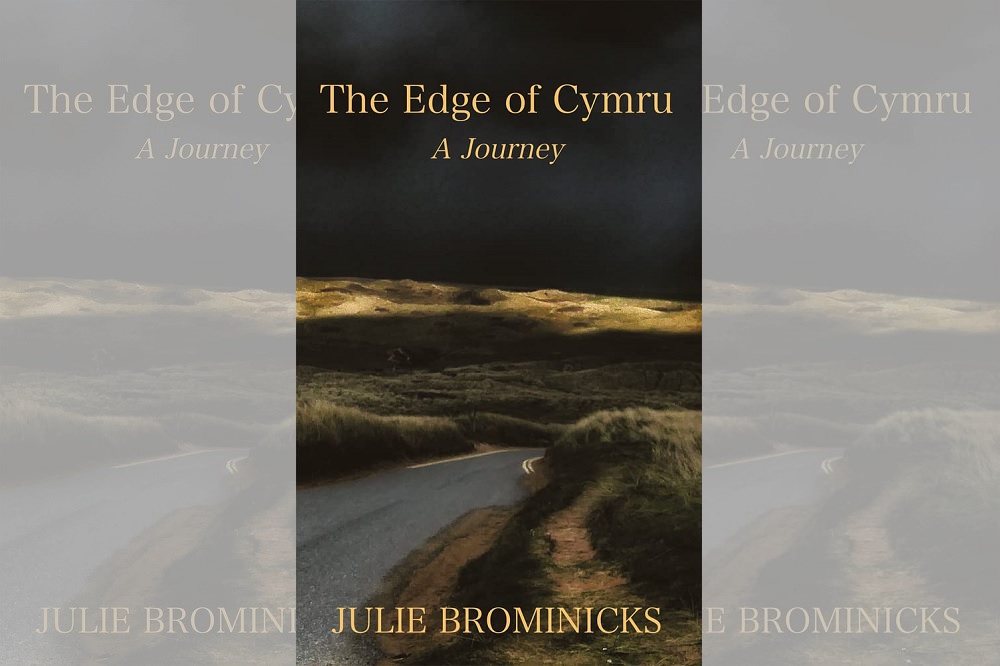 Jon Gower
Billed as an alternative travelogue, this sprightly-written book chronicles a walk around Wales over the course of the year. Brominicks, an incomer who has by now spent many years in the country, investigates such matters as place, identity, memory and belonging.
Most especially she explores and ponders the environment, beset as it is by all the challenges of living in the Anthropocene, the only geological era to be named after humanity.
A bit like Tom Bullough's recent Sarn Helen, which broke up his account of walking the long Roman road with interviews with climate scientists, Brominicks intersperses her travelogue with tight chapters about Welsh history, often connecting human events, such as the arrival of hunter gatherers or beginnings of agriculture during the Neolithic era with its impact on nature.
You thus get a sense of how different things used to be. A picture of the variety of biodiversity here around 6000 BC shows the land to be teeming with life, with 'mountain hare, brown bear, wolf, beaver, pine marten, red squirrel, corncrake, golden oriole, hazel hen, osprey, white-tailed eagle, eagle owl, grey partridge and crested lark' all to be found in its woodlands, grasslands,  moorland, fens and mountains.
There is an awful lot to enjoy in the vibrancy of the writing.  Brominicks paints the scenes with lots of flair. 'The coast was a glorious Rembrandt of gold cliffs, dark sky and sea. Sycamores hurled their sticks, and at Atlantic College, a student stood alone on the slipway in a billow of hair.'
Like the writing of the English environmentalist Roger Deakin, Brominicks often finds her metaphors in unexpected places. On a cold day 'The air was as thick as a walk-in freezer.' Rock is the 'colour of insulation foam' while 'Holly trees crackled with avian techno.' Nitrogen-enriched grass 'resembled a Microsoft screensaver.'
Birds fly and are spotted throughout the text. Swans swayed like 'moored meringues' while black grouse, startled from some tussocks 'flew like inland puffins, plump as humbugs.' Lovely. Just lovely. But sometimes the simplest language is necessary to describe the scene. At Three Cliffs Bay on Gower, where the tide was slow, the beach was 'a single golden wonder of sand,' a crisp description if ever there was.

Place names
One of the most striking things about the book results from the author's decision to do away with English place-names altogether when it comes to describing settlements and topographical features currently in Cymru.
It was a decision she had to debate with her husband Rob, who expressed doubts about it, even though he's just enjoyed reading Rob Gifford's China Road which had two or three plane names new to him on pretty much every page.
The intention was to give the reader the experience not dissimilar to 'meeting Cymru for the first time.'
So Brominicks visits Trefaldwyn, Y Trallwng, Aberddawan and the deserted village of Rhoscrowther and it is good to see such names and, in some cases their quiet reclaiming.
Global problems
Brominicks used to be an environmental educator and the walk was in part an attempt to put all that behind her, to mark out a new phase in her life.
But it proves to be impossible as she finds herself discussing the merits and demerits of wind farms or seeing environmental degradation.
She knows that 'In order to embrace solutions we first have to face the problems, and they're scary so we tend not to. Facing environmental problems means grieving. It takes strength. I knew how bad it was, the implications of business as usual, the chaos, floods, fires, drought, famine, conflict, disease and death to come. It was understandable to deny them, ignore them, carry on as usual.'
There are indubitably the big global problems, deepened by the climate emergency and others which are more local and occasioned by a range of factors.
Bad behaviour
We read about a Cymru which is 'now one of the least wooded and most biodiversity-poor countries in Europe' where ninety-eight per cent of flower-rich hay-meadows has disappeared,' where pollinating insects are in steep decline. Microplastics are found in half the mayflies in some Welsh rivers. There is litter in the sea, and so, so much of it.
But Julie Brominicks' journey through today's Wales and the pages of history tell her that our bad behaviour had begun thousands of years ago.
'We'd been causing atmospheric pollution since at least the Bronze Age and had been destroying habitats and wiping out species since the Mesolithic. No wonder it was taking so long for people to understand the crisis.'
State-of-the-country
The Edge of Cymru is an absorbingly interesting hybrid, a cross between the conventional travelogue, eco-concern and Welsh history textbook, all made eminently readable by the jauntiness and clarity of the prose and the honesty of the book's author as she walks the land's edge.
With a tent on her back and very little money in her pocket, Brominicks brings us a sort of state-of-the-country report.
Sad to say what she describes is in a parlous state, a small part of a planet which should, if we follow the patterns of the past, be heading for another Ice Age.
But now, driven by human activity, it is turning into hothouse rather than icehouse at a truly disarming and a fearful rate.
The Edge of Cymru: A Journey by Julie Brominicks is published by Seren. You can buy it from all good bookshops.
---
Support our Nation today
For the price of a cup of coffee a month you can help us create an independent, not-for-profit, national news service for the people of Wales, by the people of Wales.