Culture
Review: The Elopement by Tracy Rees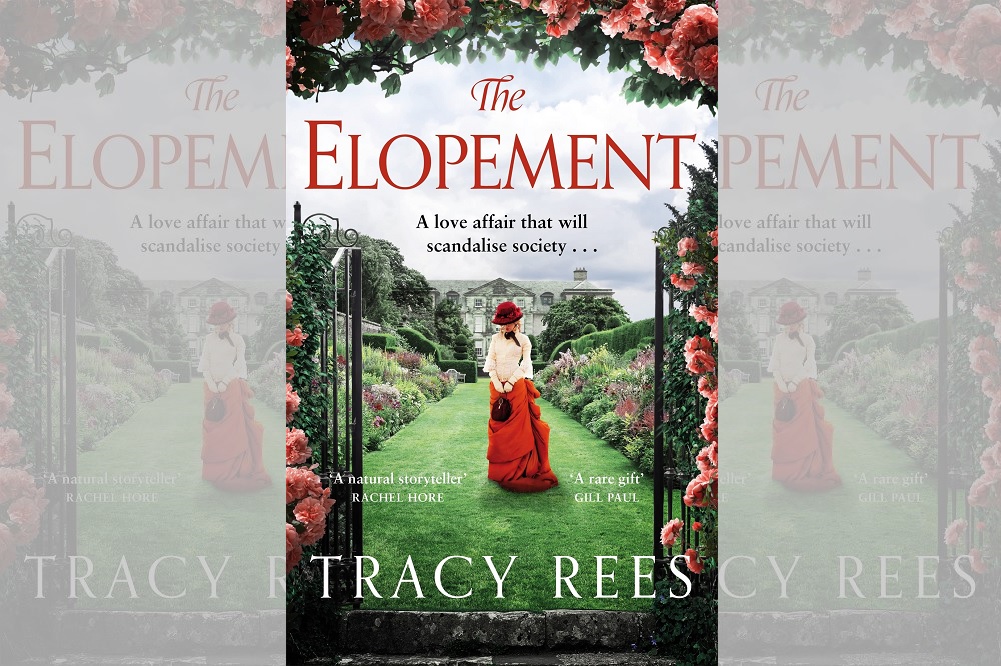 Marged Berry
As the first winner of the Richard and Judy 'Search for a Bestseller' competition for her novel Amy Snow, and many other awards besides, Tracy Rees set the bar high, and I had high expectations of her latest historical romance novel.
The Elopement is the story of three women; Rowena, Pansy and Olive, and their struggles to live within the confines of Victorian society. Thrust immediately into 1897 London, we're introduced to Pansy, housemaid to the wealthy Blythe family, and deeply unhappy in service.
The spirited Pansy, yearning for more from life, exists in parallel with the delectable Rowena – daughter of the Blythe family and famous society beauty. As protagonists go, Rowena is instinctively unlikeable. Spoilt, superficial and self-absorbed, her function seems merely decorative, her purpose to make a marriage worthy of her status.
The third point of view is that of Olive Westallen – a woman as wealthy and influential as Rowena, but for vastly different reasons. Unconventional, intelligent and headstrong, resourceful Olive's efforts to forge her own path are instantly intriguing.
Rees skilfully weaves a narrative of the upstairs, downstairs society in a manner reminiscent of Downton Abbey, and we are slowly drawn into the novel as the lives of these women become intertwined.
Scandal
In their quest to see Rowena suitably married, her parents commission a portrait of her, and she meets artist's assistant Bartek, a man completely different to her usual suitors, and one who draws her into a world otherwise closed to her.
As she spends more time in Bartek's company, Rowena's feelings develop, for the first time making her question her views of the people around her.
Knowing her parents would never agree to a match with Bartek, Rowena risks everything to take her fate into her own hands, and the Blythes' world is rocked by scandal when she elopes. Suddenly stripped of her gilded cage and all she's accustomed to, another side to Rowena begins to emerge.
"I have undone my whole life in an instant."
In the devastation left by Rowena's shock departure, Pansy's life is impacted too, but her mission to build a future for herself away from the Blythes brings her to Olive's door, and a surprising friendship develops between the two women.

Complex characters
The story unfolds almost gently, and I was convinced it would take a certain direction, only to be surprised by the twist as the unthinkable happens and Rowena's journey takes an unexpected course.
Rowena is forced to rely on her wits for the first time in her life, and in circumstances where everything is unknown to her. Rees adeptly – almost effortlessly, it seems – weaves the lives of these women together as Rowena's misfortune deepens, and we learn there's a depth to her character, previously unseen.
What Rees does really well, to my mind, is to build layered and nuanced character portraits, flawed in such ordinary and human ways that it's impossible not to invest in them and to care deeply about their fates.
Friendship and empowerment
The Elopement is, at its core, a portrayal of female friendships and the bonds between women, no matter their background. In this sense it's utterly heart-warming.
The personal challenges faced by these characters are enhanced by the wider issues facing women in Victorian society, at every level, and the confines within which they lived.
Beyond that, it's very much about women looking inside themselves, questioning their purpose and motivation in life, and making difficult choices, many of which are wholly relatable in modern life.
"Life becomes a richer tapestry when wrought to my own design".
Whilst there is a male perspective seen through the eyes of characters like John and Felix, Rees captures a real sense of women finding inner confidence and pushing the boundaries in order to live a life outside of convention, and more importantly, self-worth.
Historical landscape
Rees's novel is meticulously researched, the historical backdrop and events like Queen Victoria's Diamond Jubilee blending effortlessly into the story.
As a former lawyer, I was personally intrigued by the only two non-fictional characters in the book; Eliza Orme, the first woman to receive a law degree in England, and Cornelia Sorabji, the first woman to study law at Oxford.
Rees's style is gripping, made all the more engaging by the contrasting points of view of the three women. Whilst at times this novel is heart-wrenching and will have you gasping in dismay, ultimately it's an uplifting read that has you rooting for its characters (even, by the end, Rowena Blythe).
The Elopement is published by Pan Macmillan. It is available from all good bookshops.
For a flavour of this top ten bestselling novel you can read an extract below…
Highgate, London, 1897
Thursday, the middle of February. It was cold and dark, the wind and rain battering the attic roof. A most begrudging sort of a day. But Thursdays were sacred to Pansy. Even during the cold snap in January, she'd struggled out through deep, crisp snow on her day off, because every Thursday, Pansy went home.
She checked her reflection by candlelight in the small, chipped mirror that Maisie, one of the other maids, had brought upstairs. The glass was dark and stained, the light wavering, but she could just about see that her new blue hat sat well upon the chestnut waves that she usually wore coiled beneath a servant's cap, and that her green eyes looked hopeful for once.
She glanced away from the bitter lines that were starting to pinch at the sides of her mouth and hurried down the stairs: two, three, four flights, then another to the basement. In a moment she would let herself out through the kitchen door into the waiting morning and her heart gave a little skip.
Lashing wet and dark it might be, but it would take a force greater than nature to keep Pansy from Elstree on a Thursday. At Garrowgate Hall, however, there was a force greater than nature: the will of her mistress, Maude Blythe. Mrs Clarendon, the housekeeper who enforced that will, was lurking in the shadows of the flagged and draughty basement corridor.
'Charlotte's sick. You're needed,' she said when she saw Pansy. And with those four words, Pansy saw her wonderful Thursday – her mother's smile, her sister's hugs, home cooking and all the other joys of a day in Elstree – vanish like a genie.
---
Support our Nation today
For the price of a cup of coffee a month you can help us create an independent, not-for-profit, national news service for the people of Wales, by the people of Wales.