Culture
Review: The Hillforts of Iron Age Wales by Toby Driver
Jon Gower
There are over a thousand hillforts in Wales standing today, defended settlements for Iron Age leaders and their industrious communities of farmers, warriors, craftspeople and religious specialists.  They 'show the emergence of monumental prehistoric architecture and engineering on a grand scale' – and demonstrate an interconnectedness of ideas in Britain and beyond.
Toby Driver is quite the most perfect guide and in The Hillforts of Iron Age Wales he combines an easy authority with clear readability, in a book quietly buoyed up by an obvious and communicable enthusiasm for the subject:
In upland country we can squeeze through small back doors – called 'postern' gates – which allowed people and animals to enter and leave the hillfort without using the main gates. We can marvel at deep rock-cut ditches which were dug by hand to defend and enclose remote mountain spurs and coastal promontories. In Pembrokeshire and Gwynedd we can walk through the doors of Iron Age roundhouses, crossing original threshold stones which have served people well for 2,500 years.
Driver tells us how these hillforts were built, never a small or simple undertaking. The workforce would be drawn from a wide area in a country with a much smaller population and thus the effort involved would be very substantial.
Archaeologist William Manning has calculated that even a medium sized hillfort would require 4,680 trees to be cut down to produce the necessary timber, which would then need to be moved across open country to an open-air building site set in upland country.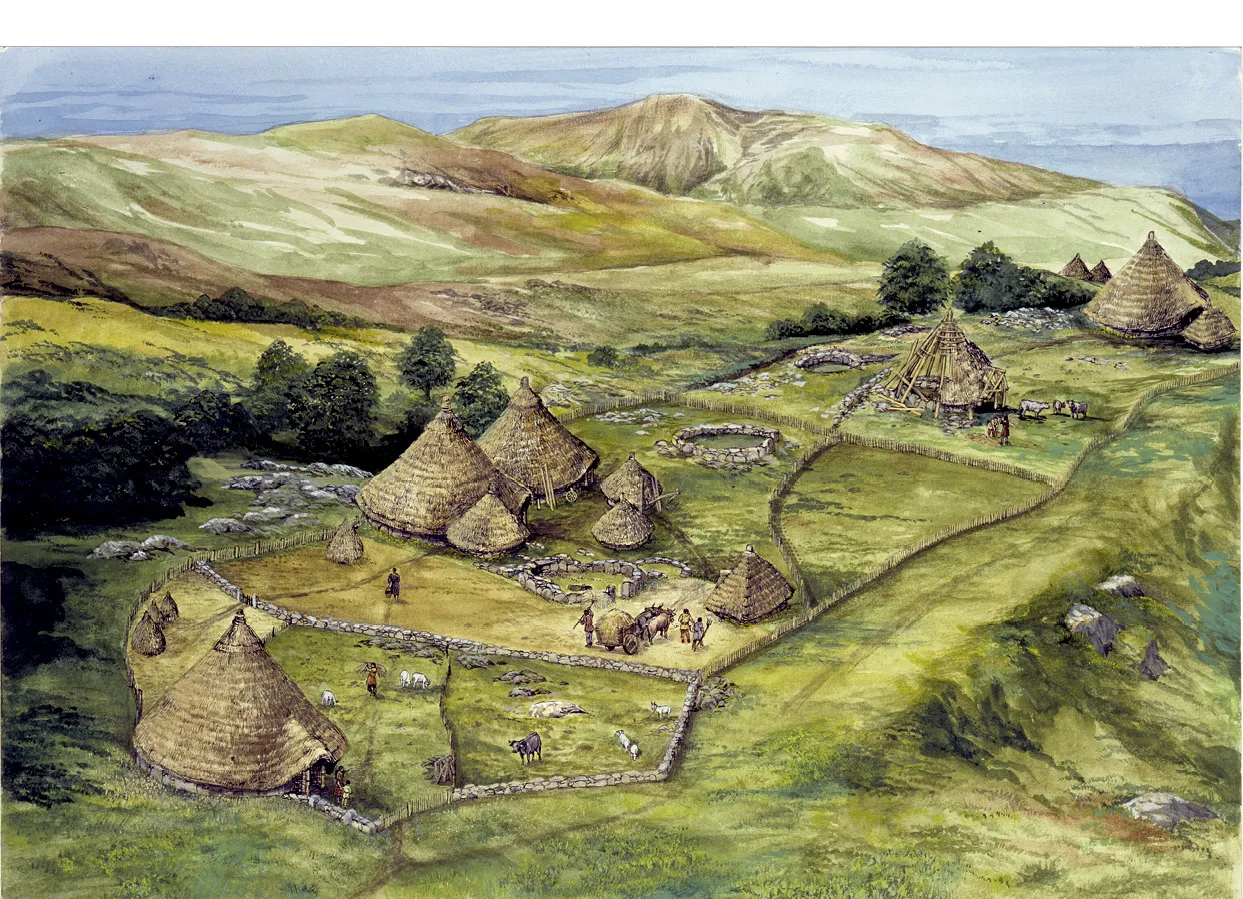 Antler picks
The tools used by the prehistoric work-gangs might involve picks made from the antlers of red deer, shovels made from the shoulder blades of cows and spades roughly fashioned from tough lengths of oak. Using such primitive tools they could build structures that have lasted to this day, many of them deliberately impressive both in location and scale.
As Driver puts it: 'The oddities of Welsh hillfort architecture go beyond the sober buildings of prehistoric people obsessed with protection and attack strategy. They speak of monumental symbolism and display, neighbourhood one-upmanship and the conjuring of fear, terror and respect in the mind's of one's enemies – and friends – as they approach the hillfort.'
Strength
But not all of the hillforts could be easily defended – attackers could easily come round the back of some of them – so it was the impression of strength that counted, much more than creating a properly impenetrable barrier. In the case of coastal promontory hillforts the sea offered one clear line of defence but also suggested that there were Iron Age ports of trade around the Welsh coast, set in places very visible to sailors.
To this end, Driver cleverly dispenses with the usual convention of a map running north to south and turns Wales on its head. With that he dispels the notion of the western coast being very distant from, say, the modern hubs of Cardiff and London. Instead he shows us a coastline which wasn't peripheral at all but rather was at the core of the Atlantic and Irish Sea maritime region with its trading contacts and cultural exchange.
On the subject of maps and diagrams the book is nothing short of exemplary in this regard, with many apposite photos and diagrams. Indeed the book as a whole is a very handsome affair, superbly designed and typeset by Richard Wheeler for Logaston Press, which is run by Richard and Su Wheeler in the Herefordshire village of Eardisley.
Anyone who has seen some of their other books such as David Lewis Brown's account of the Elan Valley Clearances will know the exacting standards to which their books are produced. This one is a beautiful object in its own right.

Top Ten of forts
The book concludes with Toby Driver's Top Ten of Welsh hillforts, ranging from the 'multivallate masterpiece' of Pen y Crug, set on a prominent hill north west of Brecon town through the 'extraordinary and enigmatic' Garn Goch in Carmarthenshire to the trading hub and coastal promontory of Sudbrook on the banks of the Severn.
Throughout, it's an absorbing and informing read, from the correction to the usual translation of Tre'r Ceiri on Llŷn as 'town of giants' to it's being, rather, a town of fortresses, caerau, as in Caerau, the hillfort on the western edge of Cardiff. He tells us how iron was made and reminds us that hillforts used to be noisy, busy places. Not least when someone was blowing a carnyx, an Iron Age metal trumpet.
Treasures
And he lists some of the fascinating finds of archaeological digs and campaigns such as the gaming boards scratched into slate with black and white game pieces at Bryn y Castell above Llan Ffestiniog, not to mention such treasures as divination spoons and those which made up the Tal-y-llyn hoard and others.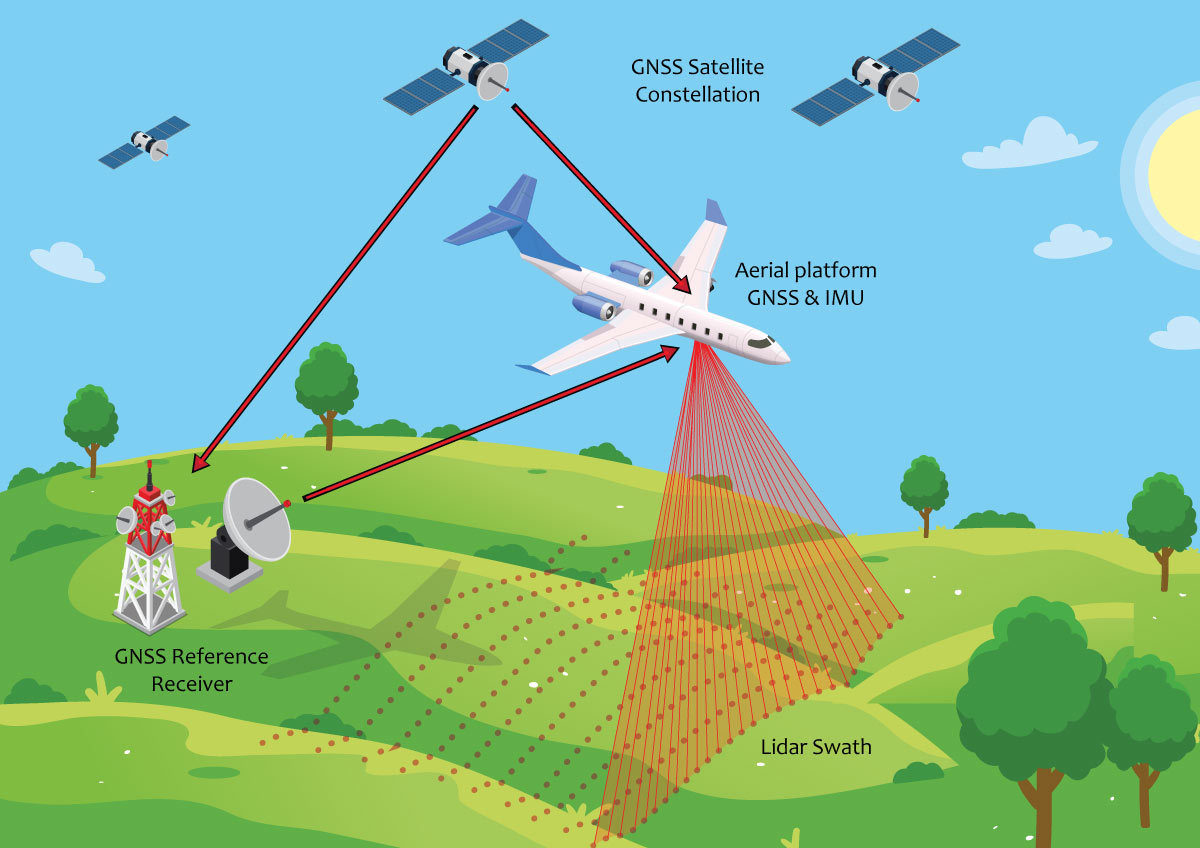 In all of this Driver avails himself of so much recent information, not least the revelations allowed by what he describes as the 'magic' of Airborne Laser Scanning. This technique can produce a 3D model of ground surface beneath the survey aircraft which is accurate to 25 cm or better, thus revealing even the most subtle changes in terrain and height.
Marvellous
The Hillforts of Iron Age Wales is a book that deserves to be on the bookshelf of anyone possessed with more than a passing interest in Wales. It's a quietly marvellous achievement, quite marvellous.
It will undoubtedly send many people on their own journeys of exploration to high ground and coastal headlands, not to mention museums and reconstructed sites such as Castell Henllys in Pembrokeshire.
In that sense it's a genuine gateway to the past, which Driver has turned into nothing less than an open door. Which in turn leads  us into a fascinating period of history which continues to both enthral and perplex the professionals engaged in its current study.
The Hillforts of Iron Age Wales by Toby Driver is published by Logaston Press and is available from all good bookshops.
---
Support our Nation today
For the price of a cup of coffee a month you can help us create an independent, not-for-profit, national news service for the people of Wales, by the people of Wales.