Culture
Review: The Lord Rhys: Prince of Deheubarth by Roger Turvey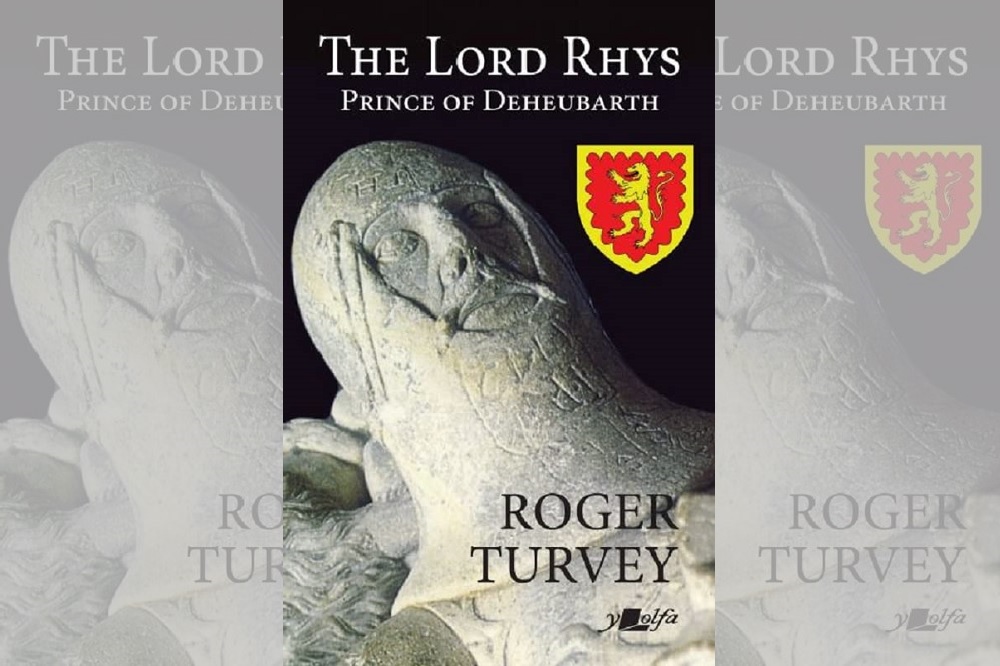 Shaun David
Your Welsh costume on, a daffodil or a leek pinned to your lapel, a day of harp music and choral singing ahead of you; we've all experienced the eisteddfod. Whether you are a regular attendee of the immense National or International Eisteddfodau or whether your only experience is in the one held by your school around St David's day, we are all familiar with the celebration of Welsh language and culture.
Fewer people might be aware that although these events have a very long history in Wales, one man is often popularly credited with establishing the first Wales-wide example.
When the 12th century Prince of Deheubarth (a kingdom comprising much of south-west Wales) Rhys ap Gruffydd, known to posterity as The Lord Rhys, invited poets and musicians to attend his court in Cardigan for a festival in 1176.
In inviting artists not only from Wales but from all over the British Isles he supposedly set a precedent that we continue to uphold to this day.
And in case you were wondering the prize for poetry went to a man from northern Wales and the prize for music to a man from the south.
It is this man whom Roger Turvey turns to in his latest work The Lord Rhys: Prince of Deheubarth.
Over the text Turvey examines the life and political career of The Lord Rhys, which in traditional medieval Welsh fashion is full of twists and turns and is revealed to us in an informative and accessible text. And this is a period of Welsh history which can rarely be described using the word "accessible".
Turvey however does an admirable job in laying out the complexities of medieval Welsh politics and the dynamic life of one of its most pivotal figures in a way that is easy to grasp and understand.

Born around 1134 the man who would become The Lord Rhys had impeccable lineage but that's pretty much all he had going for him. The son of Gwenllian, daughter of the King of Gwynedd and Gruffydd, the Prince of Deheubarth who had largely been dispossessed and the lands once comprising his ancestor's kingdom now little more than a piecemeal patch of territories held by an assortment of Welsh and Norman lords and the English crown.
The 'Great Revolt' of 1136 saw the death of his mother and brother and shortly after that his father of illness. Rhys continued his parents' fight under the leadership of his elder brothers (a rarity in medieval Wales where royal brothers were more often enemies than friends) until one by one each met their ends through treachery or war and power passed to him from where he proceeded to attempt to restore his family's fortunes and kingdom.
As Prince, his dream of a resurrected Deheubarth brought him into contact and conflict with not only Norman nobles and the English king, but with his uncle who ruled the northern Welsh kingdom of Gwynedd, all of whom had taken bites out of the apple that was Rhys' kingdom.
Rhys would spend much of his life engaged in war to enlarge and secure his domain, at times fighting with and at others allied to the English king, famously developing a cordial relationship with the redoubtable Henry II, even being declared Henry's Justiciar (an office of utmost importance, essentially being declared the king's representative in the region) of South Wales.
Turvey's work also does an excellent job of humanising a man of whom we know very little concerning his emotions and personality, straining out what little we can deduce of his character by his actions and deeds in a life fraught with conflict.
Through it, we can see a man fighting for his autonomy in a world increasingly dominated by the might of the English crown, but also a man who was willing to work with the crown to achieve his ambitions, a man willing to ally with and even formally bind himself within the English feudal framework in order to secure his lands and achievements.
In this book Turvey lays out the complicated life of The Lord Rhys, untangling the knots of alliances, broken truces and conflicts in his typically approachable style, giving insight into the life and times of a man who was the dominant force in Welsh politics for much of his life. In all an engaging and breezy read (coming in at 128 pages) for students of medieval Wales as well as people who may be new to the subject.
The Lord Rhys: Prince of Deheubarth by Roger Turvey is published by Y Lolfa. It is available from all good bookshops.
---
Support our Nation today
For the price of a cup of coffee a month you can help us create an independent, not-for-profit, national news service for the people of Wales, by the people of Wales.