Culture
Review: The Unbroken Beauty of Rosalind Bone by Alex McCarthy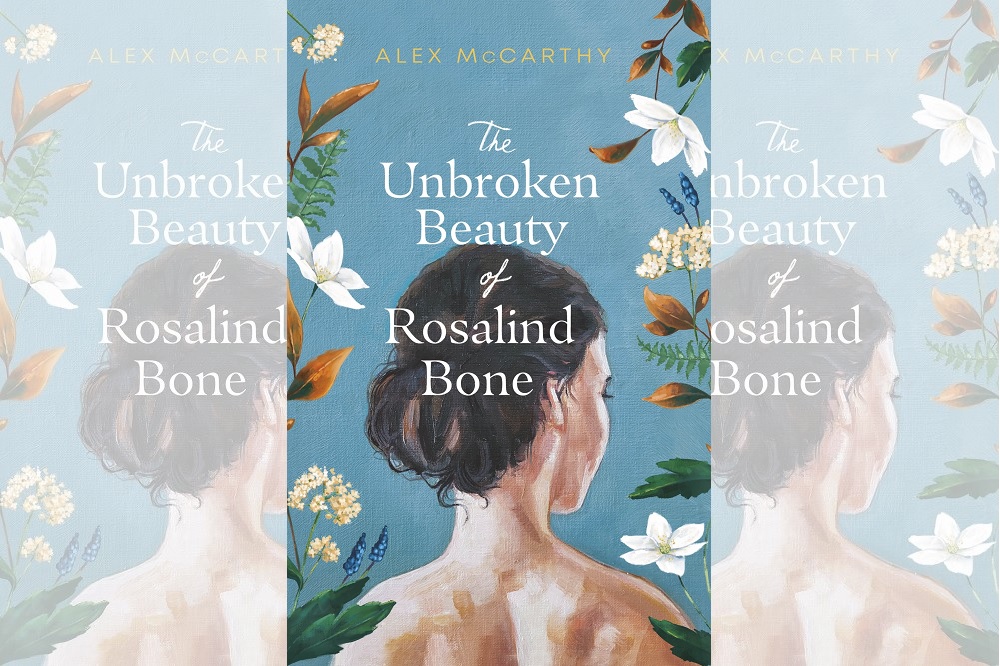 Rhiannon Lewis
Rosalind Bone is beautiful. She has the kind of beauty that makes men's mouths 'fall slack'. But rather than being the 'unfair implacable advantage in life' that her sister Mary resentfully assumes it is, this accident of birth is a burden to Rosalind.
Her own mother dislikes her and physically abuses her with 'a belt to the back of the legs'. Her sister is vindictively jealous. Rosalind's beauty brings her the unwanted attentions of the bucket factory manager, Mr Gallagher and Dai Bevel, the local child abuser.
At the factory, men linger outside at the end of their shift, waiting for Rosalind Bone. When she passes there are, 'none of the wolf whistles or lewd remarks cast out to the other girls' which, you might be hoping, is a good thing. But because the men watch Rosalind in silence, the other women are 'not pleased.' In fact, they are hostile.
Whereas the less attractive Mary is cheerfully accepted, Rosalind's shyness is misconstrued. The women of Cwmcysgod assume she is 'subsumed by beauty and self-regard', demanding 'sole attention and the eyes of all'.
The only character who appears to see Rosalind for what she is is her father. He never comments on her appearance. He 'always sees her as good' and they share an appreciation for the natural world.
Ironically, Rosalind wants to be like Blodeuwedd, not realising, one must assume, that Blodeuwedd was created beautiful for the sole purpose of pleasing a man.
Somewhere glamorous
It is the Clements brothers' act of arson, which brings Rosalind back to Cwmcysgod. Everyone assumed she had left many years earlier for somewhere glamorous.
In fact, (spoiler alert) she has been living in the hills above the village, in the semi-derelict cottage she often retreated to as a teenager.
The latest fire in the woods has caught her out and she descends into the valley suffering from smoke inhalation. By a strange twist of fate, the girl who discovers Rosalind and calls for the ambulance is actually her sister Mary's daughter, Catrin, who has been obsessed with Rosalind all her life.
The years have taken their toll and Rosalind goes unrecognised, at first.

Ugliness
Alex McCarthy's book might sound like a book about beauty but it is really a book about ugliness, the ugliness of jealousy and resentment, the ugliness of a close-knit Welsh Valleys community, which rejects one of its own for being different.
The Cwmcysgod of the 1970s succeeds in turning a blind eye to misogyny and sexual abuse. Over sixteen years later, it is still turning a blind eye to the boredom and desperation of boys like Shane and Daniel Clements who have no real futures to look forward to beyond setting fire to the woodland above the village.
Shane Clements, 'self-appointed King of the Back Lanes of Cwmcysgod, dealing dope and presiding over his court of back-lane lost boys', has some good in him but the village, 'who wouldn't see good in anyone' doesn't see the Shane who looked after his brother Daniel after his father's suicide and his mother's 'two year dive into the bottle'.
Our histories
There are shades of Dylan Thomas here; Captain Cat could easily be living in one of the backstreets of Cwmcysgod and perhaps the novella raises some of the big questions posed by Thomas's work.
How do we see ourselves, the Welsh? How are we to present our histories and ourselves without coming across as caricatures? Are we destined to be stuck in a kind of Cwmcysgod, when we should have escaped long ago, as Rosalind herself should have done?
The only character who does make a run for it is Mrs DoubleYou, local shopkeeper-turned-manager of the Cwmcysgod branch of the Cardiff Taffia drugs ring. She's on a round-the-world cruise with her ill-gotten gains.
Punished
There's more grit here than the flowery cover would have you believe. The story charts the unjust 'fall of Rosalind Bone, from beauty to the pitiable neglected vagrant'.
In this sense, Rosalind is far closer to another of the Mabinogion's characters, that of Rhiannon; falsely accused and unjustly punished.
Eventually, Rosalind Bone finds the inner strength, and beauty, to return home. She forgives and is forgiven by those who made her an outcast.
The Unbroken Beauty of Rosalind Bone by Alex McCarthy is published by Penguin. It is available from all good bookshops.
---
Support our Nation today
For the price of a cup of coffee a month you can help us create an independent, not-for-profit, national news service for the people of Wales, by the people of Wales.