Culture
Review: Wales in 100 Words by Garmon Gruffudd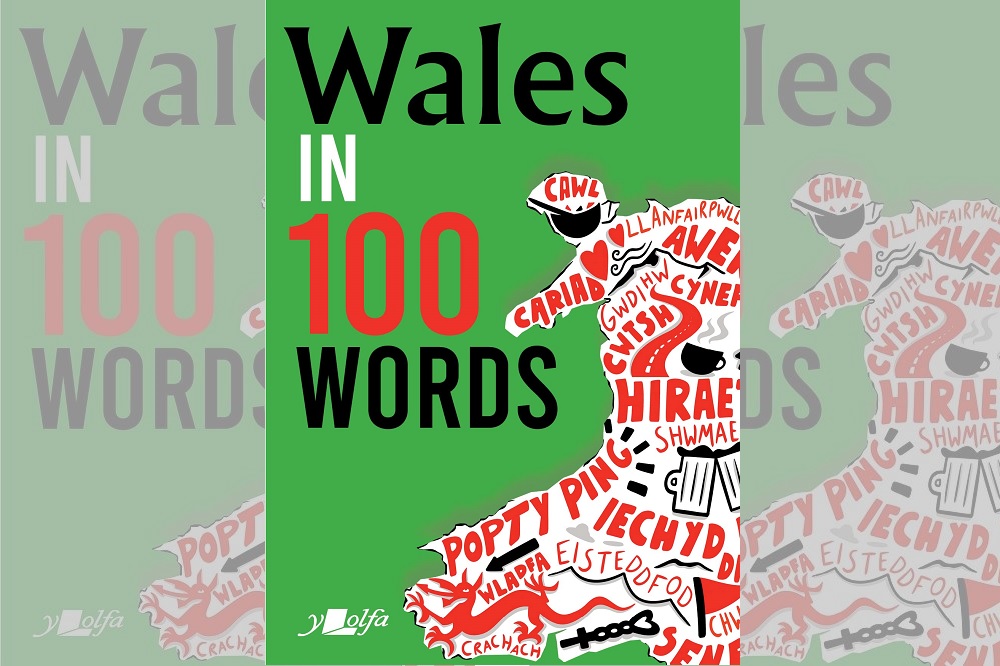 Ant Evans
This review has come about quite by accident. I know what you're thinking "Come off it Ant, how can you write an accidental book review?"
Quite simply because Wales in 100 words by Garmon Gruffudd hadn't turned up on my radar. Until that is, a chance conversation a few weeks ago with a very good Welsh speaking friend of mine who lives in Australia.
The first thing my friend does after the FaceTime call connects that Sunday morning, is produce a copy of Wales in 100 Words (presumably he'd ordered it online, as he tends to do with Welsh language books & English language books about Wales or the Welsh language, such as this one) and asks if I've heard of it:
"I can't say I have." I reply.
He then proceeds to read at least a dozen of the words included between the covers asking if I've heard of them. Most I have, the odd one I haven't, I won't spoil them all for you. But I will give you this example:
"Now then, if I was to say 'Pili pala' (one of the several Welsh names for 'butterfly') to you, what would you take that to mean?" my friend asks.
"Gloyn byw (what we call a butterfly where we are both from, meaning 'living ember')." I reply.
"Me too" he says. "So what the hell is a 'pili pala'?? It sounds like a made up word!"
Cue a fit of laughter from yours truly. If it is a made up word, I theorise, it has been around since at least the early 1990s, when I first remember reading it in a children's book in primary school.
But a quick look at the Geiriadur Prifysgol Cymru Welsh dictionary website reveals pili pala to have been first recorded in Breconshire and Glamorgan in the 18th & 19th centuries. So definitely not a recent invention!
So that was my introduction to this book. I was quite keen to get hold of it myself following on from the above discussion & here we are.

So, what can you expect from Wales in 100 words then? As the author tells us in the Foreword "This book is an offbeat collection of some special words and phrases unique to Wales."
He then goes on to mention: "However, as is the case with all living languages, there is a need to adapt to survive, and many terms in this book are new-born inventive creations guiding us through the digital age." I couldn't agree more!
Tiptoe
In the book's blurb on the back cover, Gruffudd confirms that this is an invitation for newcomers to Welsh to "dip their toes" into the language.
Admittedly then my friend and I, having spoken the Welsh language since the ages of 4 and 6 respectively, aren't this book's target audience. But what's included here certainly seem to be, to my mind, an excellent way to tiptoe into the Welsh language.
Here you have something which, at 64 pages in length, doesn't come across as intimidating. Indeed, it's a book you could keep on your coffee table and flick through whilst enjoying a cuppa.
As an introduction to the Welsh language, it doesn't bash you about the head with grammar and verb tables. Before being let loose on the 100 words included here, you're given an introduction to the alphabet and pronunciation, including an excellent tip on how to pronounce the letter "Ll".
Being a northerner, the way I pronounce the letter "u" is somewhat different to the author. Though having given it some thought, I'm not exactly sure how I'd go about explaining how to pronounce the northern "u" sound.
Perhaps try beginning to say "Ewww" as if you've stood in something unpleasant, but stop short of finishing pronouncing the "w"? I'm not sure.
Revolution
One thing that was apparent to me was the author's ability to give me a chuckle. Take for example his definition of the following word, where Gruffudd could have been addressing me directly in the explanation: "CHWYLDRO: THE COMING WELSH SOCIALIST REVOLUTION."
Do not laugh: it might happen sooner than you think. In the words of poet Harri Webb: 'Wales is marching backwards into independence…'
Something else worth noting about Wales in 100 Words are the excellent illustrations throughout by the incredibly talented Osian Roberts.
In particular he illustration of a donkey being swallowed stands out as one of my favourites.
If you are non Welsh speaking & wondering what turn of phrase that image could possibly have anything to do with, I won't spoil it for you.
All I will do is suggest that you go out & pick up a copy of this wonderful little book and dip your toes into what the author refers to (and I couldn't agree more) as "one of the treasures of Wales".
Wales in 100 Words by Garmon Gruffudd is published by Y Lolfa. It is available from all good bookshops.
---
Support our Nation today
For the price of a cup of coffee a month you can help us create an independent, not-for-profit, national news service for the people of Wales, by the people of Wales.