Culture
Review: Whaling by Nathan Munday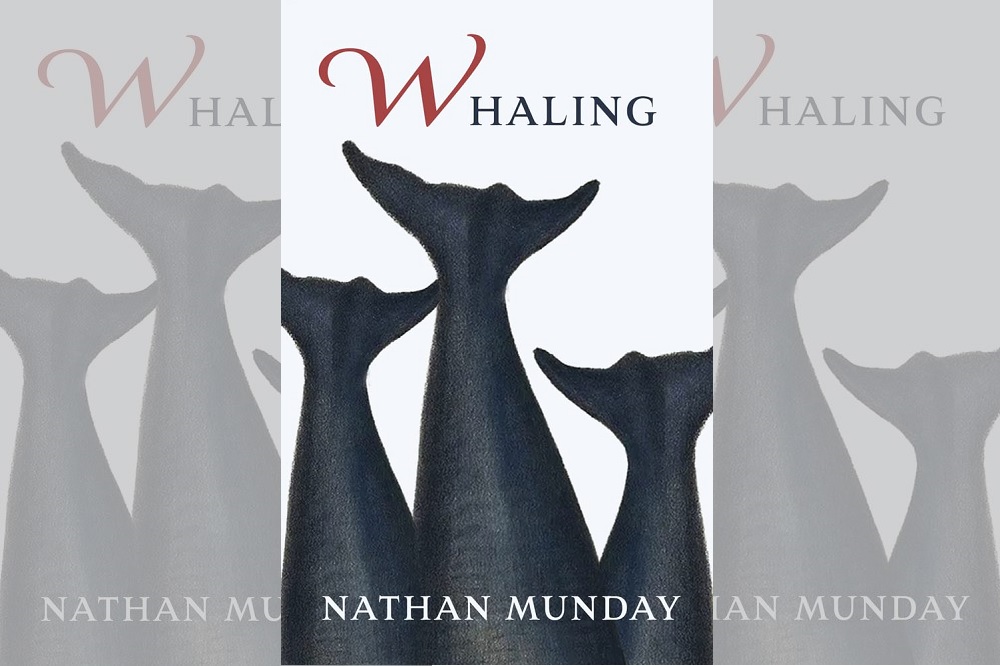 Niall Griffiths
Well, I'm a little bit miffed. For years, I've been planning a novel, the central motif of which will be a beached sperm whale; I have a stack of research documents and marked books and clippings-folders so high that it is now snow-capped.
I've been amassing this material since the world was a nicer place and my intention was to begin the actual first draft early next year and now here's Nathan Munday's first novel which, I'm miffed to note, has stolen a few peals of my thunder.
In small ways, admittedly; mine will be set present-day, Munday's in 1792; our secondary themes necessarily differ. But there are similarities of such affinity that I fear he's broken into my study and Bondishly taken some pics of my notes.
Powerful
Well – concatenations, serendipities, synchronicities; in the art can be seen the life. And this is fitting, really, for a novel so given, in parts, to echoes; here are Melville (how can there not be?), Dylan Thomas (the character's dreams, the phrase 'crow-black'), Jonah (of course).
Reproductions of wood-cuts, paintings, textual facsimiles. The mixture of fact and fiction recalls Sebald, Binet's Hhhh, Burnet's His Bloody Project. Munday's first foray into fiction is an intriguing and powerful one.

Landfall
The whaler Sierra Leone leaves Nantucket for Milford Haven (why it does so is not, really, satisfactorily explained, but no matter).
America has recently fought Britain for its independence and Britain is now fighting France. As the ship makes landfall in Wales, so does a dying sperm whale.
Omens
The chapel-addled and superstitious locals see portents, omens, ominous signs (it's a pleasing coincidence that the Welsh for 'sin' – pechod – echoes Pequod, and of course theres the whole Wales/whales thing).
In a neat inversion, Munday focuses on the whale's blackness, as opposed to Melville with Moby Dick's whiteness, and indeed inversions and counterpoints are scattered throughout the novel; the anti-diaspora of the Nantucketers, bringing their own religions, for instance.
This is of a piece with the startling ending; the anti-ark image, the poor re-construction of what has been so efficiently destroyed. It is tidy, if aching, closure.
Glory
The whale brings violence to the community – 'the logic of hate'. The Nantucketers are aliens, outsiders, not to be trusted (the reflection of our government's frenzy concerning 'small boats' is not accidental), and they have brought with them this Leviathan, this gulper of men.
The concentration on Biblical reference and avatar leads to one of the novel's faults as it allows little consideration of physical detail, little attention to concrete minutiae; we are given nothing of the texture of maritime life, for instance, and so the characters can, at times, slip into mere cypher, wrenched from their physicalities as they are.
A consequence of this, however, and witting or not, is to highlight the sheer physical awe of the whale itself; the creature's size and glory is, here as in other books, conveyed obliquely and with periphrasis (unsurprisingly; when I've been physically close to whales, the part of my brain that stores words has been hollowed out and filled with a kind of majestic roar), and it becomes more real on the occasions when the human characters become sketchy. So we're back to serendipity again.
Ambition
Whaling is an engaging novel. An admirable range of ambition is at work herein.
The core tension hinges between admiration for human endeavour and despair at its cruelties, encapsulated in the judicious reproductions of William John Huggins's painting Harmony (reflect on the bitter sarcasm of that title as you study the profligate slaughter depicted in the image).
It is a fine addition to the genre of the Cetacean Novel, and if that category doesn't exist, then it should.
And now I have some research notes – lots of research notes – to revise.
Whaling by Nathan Munday is published by Seren Books. It is available from all good bookshops.
---
Support our Nation today
For the price of a cup of coffee a month you can help us create an independent, not-for-profit, national news service for the people of Wales, by the people of Wales.