Culture
Review: Y Gwyliau by Sioned Wiliam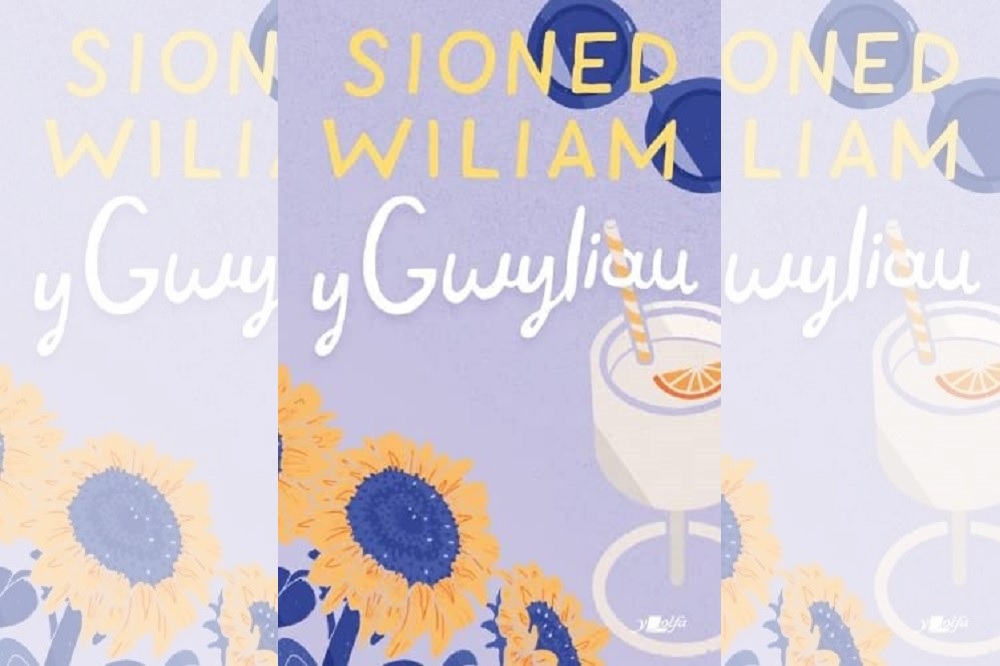 Myfanwy Alexander
With the weather in some popular holiday destinations being so hot, it's madness to venture far from your accommodation.
Stay in the shade by the pool, glass of Aperol in one hand, a light read in the other, and what better book to have packed amongst your holiday essentials than 'Y Gwyliau,' the latest novel by Sioned Wiliam?
From one attractive cover to the other, this is a tasty treat of a novel, ideal for your foreign jaunts, your staycation or even if you are at home with children who became dangerously bored after the first two hours of the school holidays: with weeks to go, this book could be your lifeline to escape as Wiliam's craft creates a magic carpet to transport us all to Italy, to a luxurious villa jam-packed with Welsh media types.
And if from this, you anticipate egos more extensive than the swimming pool, you will not be disappointed.
Recipes
This novel is a wicker shopping basket full of treats. It's physically a thing of beauty, reminding us that a novel is an object as well as a story and 'Gwyliau' is a pleasure to own.
Wiliam has included many recipes for Italian dishes which sound wonderful, though I have to admit that I have not yet tried out any of these, due to the shocking absence of guanciale in Montgomeryshire. And those reading to the end are treated to a series of amuse-bouches for which I will not give any spoilers.
I should declare an interest before discussing the location of the book: I see the glorious landscapes of Northern Italy from two standpoints as I have myself enjoyed the whole fortnight in Umbria thing but I have family in Tuscany, Italians not ex-pats, and they have a completely different outlook to that of birds of summer passage.
The villages hollowed out by second homes, the empty schools and fragile social fabric are challenges which face scenic areas in Italy and are similiar to those in many areas of Wales.
Colonial attitudes
Wiliam boldy confronts the hypocrisy of Welsh people owning holiday homes and there is a delicious tension between the patriotism of her characters and the fact that, in Umbria, they are part of the problem, giving a deeper dimension to the romping narrative.
In particular, the attempts by Elinor, who owns the villa, to treat her Italian neighbours with respect, in stark contrast to the colonial attitude of her English neighbours who ceaselessly bray their self-satisfaction, are sensitively portayed.
Elinor is an elegant sketch in self-deceit: however much local cheese she may buy or how much Italian she speaks, she and her family are still playing their part in killing the community she idolizes.
It was a strong decision to include Italian characters in this novel: without them, a significant perspective would be lost and Wiliam might have struggled to make her point without preaching, which she signally avoids.

Monsters
Elinor and her husband Tudur have invited a mixed bag of friends and family to stay with them in Casa dei Girasole, including Tudur's son and his wife Rhian with their two young sons, the successful author Awen, who is accompanied by her husband Meic and daughter Llinos, Rhian's insufferable parents Dylan and Meriel and Tecwyn, colossus of stage and screen.
This menagerie is what the military call a target-rich environment for Wiliam's comic talent: their failings, hypocrisy and idiosyncrasies are skewered with satirical darts which hit the bullseye time after time.
If Dylan and Meriel walked the stage at Case die Girasole alone, the novel would still have me laughing aloud; with their unhealthy interest in Gwyneth Paltrow and their obsession with 'clean eating,' they are monsters to treasure.
Their appalling behaviour in the local restaurant reminded me of the wisdom of CS Lewis who told us you don't need to over-eat to be guilty of the mortal sin of gluttony because those who raise holy hell in their pursuit of some pure and simple morsel can be as selfish as someone feasting like Henry VIII.
Empathy
The emotional heart of this novel is the relationship between Rhian and Huw: as he succeeds in his career, a gap has opened between him and his wife. Rhian suffers from anxiety and is absorbed in her difficulties with the children.
In her depiction of Rhian in particular, Wiliam demonstrates that her craft goes beyond humour. The description of Rhian's sleepless night is a powerful piece of writing, wringing empathy and understanding of anxiety from the reader without a hint of sentimentality.
Many lakes of ink have been spilled on the roles novels may play on the widening of empathy and 'Gwyliau' is an excellent example: I felt that even someone like myself, who is about as over-anxious as a plate of tagliatelle, gained real insight through following Rhian's thoughts.
And that, of course, is what makes this such a clever novel: as we are laughing at the antics of the cast, we are given gems which sparkle with the author's observational wisdom.
Therefore, 'Y Gwyliau' is certainly the ideal novel to read by the pool, but don't be surprised if it also changes the way you see the world.
Y Gwyliau by Sioned Wiliam is published by Y Lolfa. It is available from all good bookshops.
---
Support our Nation today
For the price of a cup of coffee a month you can help us create an independent, not-for-profit, national news service for the people of Wales, by the people of Wales.