Culture
Revisited: Footprints On the Sands of Time – The Life of Colonel Harry Morrey Salmon by Norman and Hugh Salmon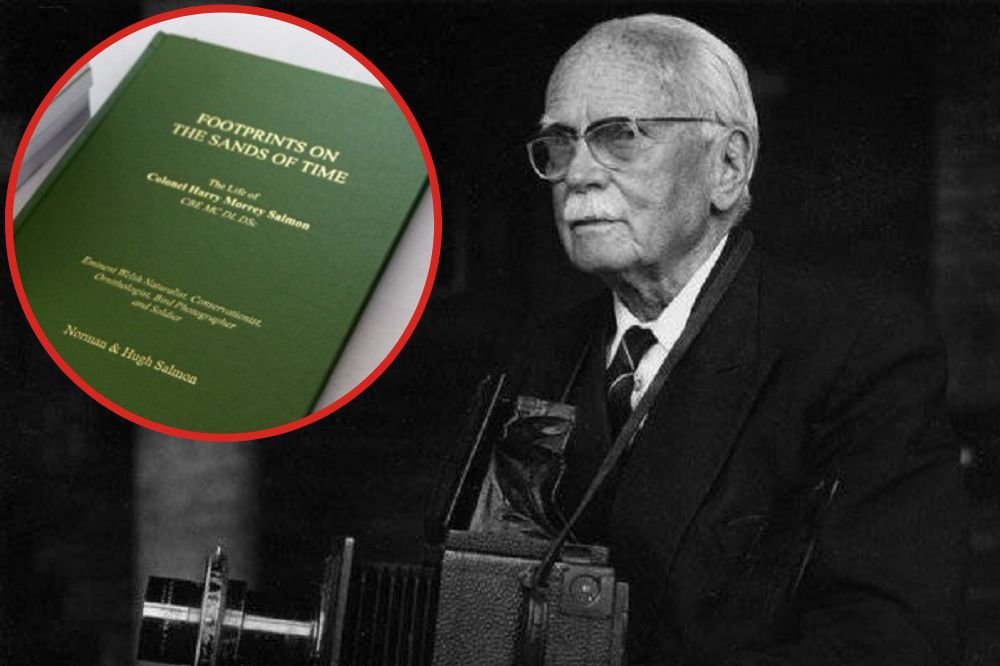 The Bird Man of Bryn Gwyn Road
Howell Harris
Why review a biography that was privately published a dozen years ago and is now unobtainable except, occasionally, second hand, or from a good library?
Because the subject, born in Cardiff in 1891, brought up in Whitchurch, working for 65 years (except for eleven in two World Wars) on West Bute Street, and making his own home in Cyncoed until his death in 1985, was one of the unsung makers of modern Wales, more than a footsoldier in many campaigns, and still deserving better than to be forgotten.
As the full title of the book has it, here was an 'Eminent Welsh Naturalist, Conservationist, Ornithologist, Bird Photographer and Soldier.'
Have you ever been into the National Museum of Wales? Salmon was an active supporter of it for decades, and its Honorary Treasurer during the twenty years of its growth between the 1960s and 1980s that made it the institution it is now.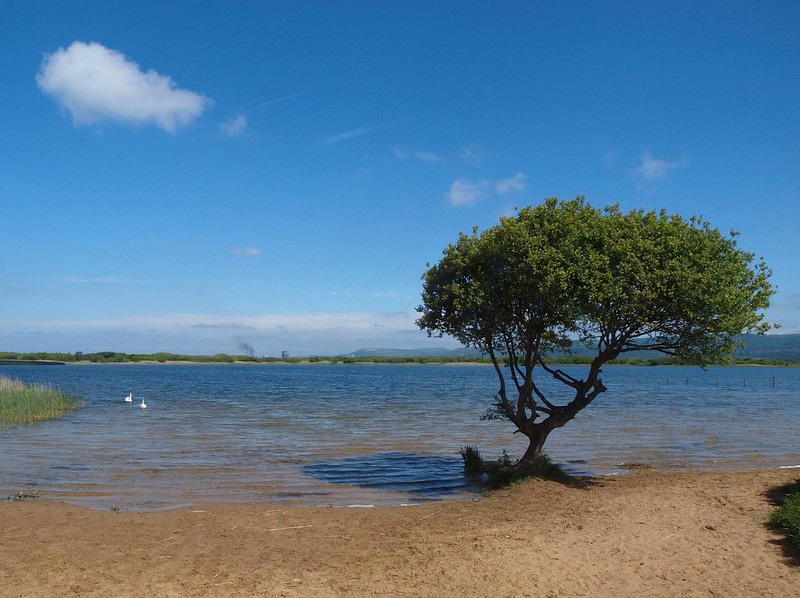 Have you ever been to Kenfig National Nature Reserve near Bridgend, one of the country's most important wildlife conservation sites? Salmon campaigned tirelessly for its preservation from the 1920s onwards, usually as a lone voice, but finally gaining allies and achieving success in 1978, since when its status has continued to grow.
Have you ever gazed up at the sky and marveled at the red kites circling above you, almost an emblem of Welsh wildlife now? Morrey Salmon was deeply involved from 1921 onwards in the study and protection of the few surviving kites clinging on in their redoubt in the Upper Tywi Valley, particularly through the Kite Committee after 1949.
He lived long enough to see them escape extinction — their probable fate without the support of concerned individuals and organizations — and begin to spread beyond their remote reserves .
The conservation of what remains of our natural environment and the wildlife it supports has rarely been a high political priority or received much government backing.
Instead it has depended on voluntary activity and, in twentieth-century Wales, there was hardly a more active volunteer than Morrey Salmon.
Even if we have never heard of him, we are in his debt, and that of the many individuals and organizations with whom and through which he worked.

Piety
This book was written or compiled by his sons, Norman and Hugh, when they were already old men deep into their retirements from the Army and the Civil Service (the Colonial Office and then the British Council) respectively.
It was their first and only literary effort, and very much a work of filial piety.  I say "compiled" because large sections of it are taken from their father's diaries and other writings.  The rest is extensively researched.
It is an account of a long and very active life.  There is little attention to his character — perhaps they knew him too well to notice how interesting he was? — or what motivated him so strongly to labour on behalf of his many causes and enthusiasms.
It is a record of what he did, without much reflection about why he did it, or why he was so good at so many things.
The father of British bird photography
Morrey Salmon was born into the booming Coal Metropolis's comfortable but not particularly prosperous new middle class.
His father was the proprietor of a small manufacturing and trading business, and Salmon had little choice but to follow him into it, starting work there at 14 rather than staying at school and going to university to study Zoology as he wished.
By that time he was already a keen birds-nester and birdwatcher, living on the fringe of a city that was still small and new enough to have a hinterland rich in wildlife, and getting to know the countryside within cycling distance on trips with friends.
His father, an active member of the Cardiff Naturalists' Society, which had far more members then that it does now, encouraged his interest, and his job gave him the income to be able to afford to take up the hobby of photography when he was 16.
Morrey followed his father into the Society when he reached 18, soon joining the national Zoological Photo Club, and becoming a founding member of the Naturalists' own Photographic Section in 1913.
By 1914 he was winning prizes in an international exhibition, demonstrating how rapidly he developed into "the father of British bird photography."
His innovative technique minimized the use of hides and photographing birds on their nests, relying instead on telephoto lenses and getting as close to birds in action in their natural habitat as he could.
Patience, persistence, deep knowledge, ingenuity, and a wonderful eye gave his photographs a very special look.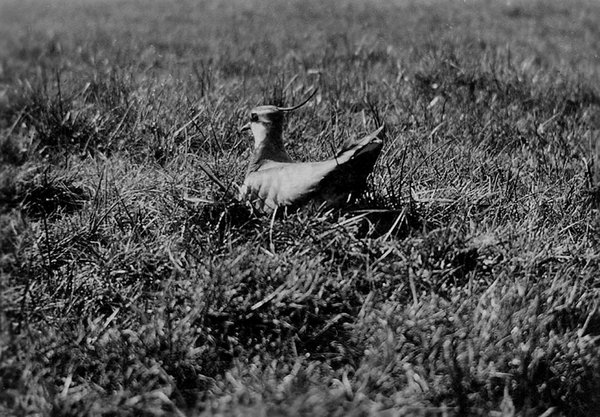 Battles
The biography says hardly anything about Morrey's everyday work with a business that he remained associated with until he was 78, most of those years as its managing proprietor.
The book is instead about what he did with his spare time, including helping to run a Scout troop and, when he turned 18, joining the Territorial Army.
The impression it gives is of a young man with enormous energy, a great capacity for forming long-term friendships, and also luck.
In 1914 he went to war with the Welch Regiment, and his next five years were spent in the Army, two years of tedious service in Blighty followed by two of mayhem on the Western Front.
Even there, against the rules, he took photographs.  He returned as a Captain with an MC and bar (i.e. he won it twice) for his leading role in small battles from which many of his junior officer colleagues and their men did not return.
Like many "temporary gentlemen," Morrey continued to be known by his rank when he returned to civilian life, and he added a lifelong loyalty to his regiment to his other interests.
A car enabled him to increase the amount of Wales that he knew intimately, and he poured his energies into building a public that shared some of his knowledge and enthusiasm for the natural world, with fortnightly talks on the radio, fortnightly articles in the Western Mail, and a string of magazine articles and books, all abundantly illustrated, written with friends and collaborators including another Cardiffian, Ronald Lockley.
He was far more than an amateur: these activities brought useful additional income to a man with growing family responsibilities and a business struggling to survive the Depression.
Public service
The Second World War interrupted this phase of his life for more than six years, a voluntary return to the colours in his late 40s leading him to the command of a new military force, the RAF Regiment, in the Mediterranean theatre of operations, a Colonelcy, and a CBE.
Demobilization brought him to the final stage of his career in his late 50s, as he soon stepped back from full-time management of his business to have more time for his enthusiasms and for the devotion to public service that lasted for the rest of his life.
He spent much of his time on committees: he was evidently as capable and dependable as he was available.
The complete list of organizations he worked for is too long to include here, but most of them focused on the conservation of wildlife and the natural environment.
He was pessimistic about their prospects, but determined to do whatever he could to improve them.
The Nature Conservancy, the Campaign for the Protection of Rural Wales, the RSPB, the Welsh Environment Foundation, as well as the Kite Committee, the National Museum, and other local action groups, could all rely on his active support.
Honours and awards came his way, but did not turn his head.
Instead, this trim, fit, energetic, decisive old man carried on living in Cyncoed, taking wonderful bird and wildlife photographs, and sharing his enthusiasm until the end, snuffed out by a heart attack rather than fading away
---
Support our Nation today
For the price of a cup of coffee a month you can help us create an independent, not-for-profit, national news service for the people of Wales, by the people of Wales.