Culture
RWCMD launches Cardiff Old Library restoration campaign with £2m donation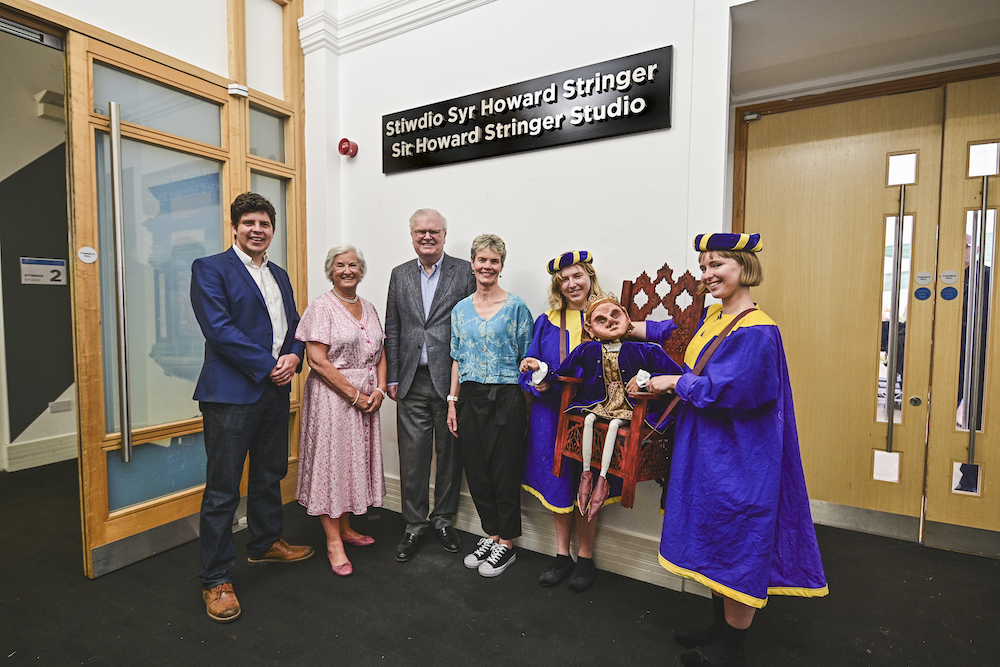 The Royal Welsh College of Music and Drama has announced that the Welsh-American business giant Sir Howard Stringer has made a gift of £2m to the College, to help it restore and transform Cardiff city centre's landmark Old Library.
This donation from Sir Howard and his wife Lady Stringer launches the College's ambitious fund-raising campaign for the Library which needs to raise £12m in total, with £3m now in place, including a previous gift from the Mosawi Foundation.
It follows the recent transfer of the Library from Cardiff Council to the College for the next 99 years on long lease, reflecting the Council's commitment to delivering the Cardiff Music Strategy. As a mark of gratitude, the main first floor studio has been named the Sir Howard Stringer Studio for the remainder of the lease term.
As the College approaches its 75th birthday in 2024, the Old Library project (projected to be completed over five years in distinct phases) will see this significant heritage building return to its original mission as a public space for arts and education. It will also create opportunities for RWCMD to drive forward its vision to develop pioneering public engagement, nurture future talent and empower excellence in all its forms from the heart of Wales' capital city.
The College is now setting out on a period of consultation and public engagement activity to co-create a plan for the community use of the building, developing long-term opportunities to work in partnership with RWCMD students and staff.
This will include working with other city centre businesses, diverse communities, venues, arts organisations and the public and current tenants, including the Museum of Cardiff and Menter Caerdydd.
Sir Howard, who was born in Cardiff, and was previously the Chairman of the Sony Corporation and of the American Film Institute Board of Trustees and President of CBS, has a long-standing relationship with the College, having been made a Fellow in 2001. With his wife, Lady Jennifer Stringer, he is passionate about developing talent and the College's Sir Howard Stringer Scholarships are already supporting young people from Wales and America who would not otherwise be able to afford the costs of conservatoire study.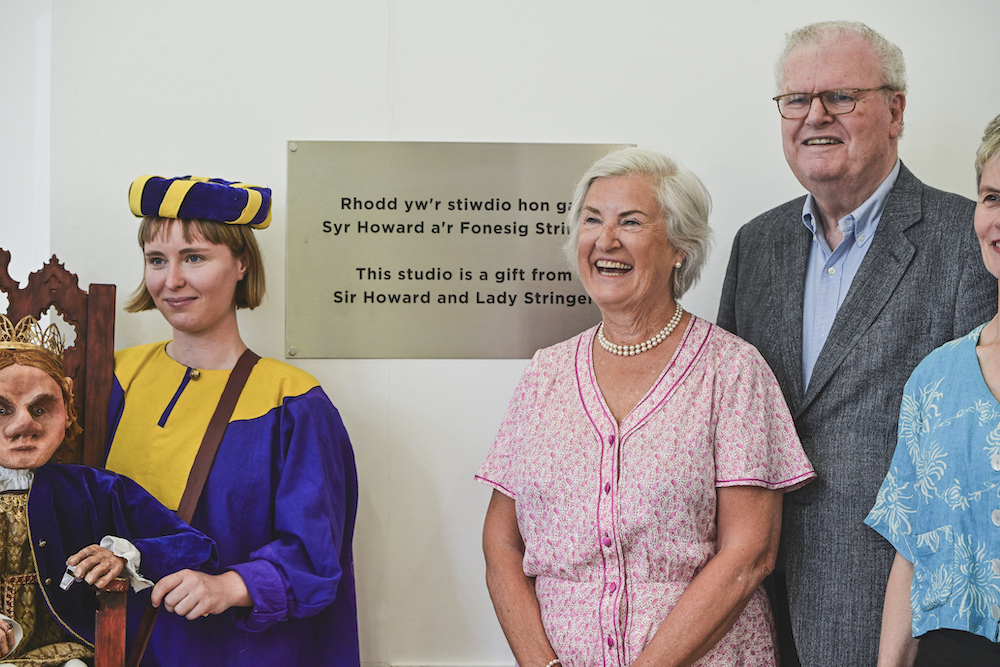 Sir Howard and Lady Stringer visited the Old Library today with College staff, students and guests while the College's new puppetry performance for families, Giant, was in rehearsal. Students and puppet characters joined Sir Howard in the unveiling of the plaques naming the Sir Howard Stringer Studio.
Explaining his decision to support the College at the Old Library, Sir Howard said: "The Royal Welsh College of Music & Drama has long been a cornerstone of Welsh culture. The conversion of the beautiful, historic library into brilliant rehearsal studios and classrooms extends the presence of the College into a wider community, through performance and public engagement while further securing its current and future role as a leader in the development of the arts and the creative industries in Wales.
"There's a reason 'we'll keep a welcome in the hillside' resonates globally. It is also the reason I have always come back to Wales, because my birthplace is where my love of music and drama began, and thus, stimulates my support."
RWCMD Principal Helena Gaunt said: "We owe huge thanks to Sir Howard and Lady Stringer for this heartfelt and generous gift. As we approach our 75th birthday we have a clear vision for the direction of the College and the Old Library is at the heart of it, offering new opportunities for students to curate and co-create inspiring performance and activities with diverse groups of participants and audiences.
"Extending the College out into this city centre building – directly opposite St David's Hall – will provide an important extension of our teaching capacity and talent programmes. Equally important, it also offers us a rare opportunity to offer flexible performance and workshop spaces and create a widely accessible cultural, artistic and educational hub for the public."
RWCMD's planned work on the Old Library will be personal and interactive, complementing the more formal spaces on North Road. The original building layout will be restored and retained, with the ground floor prioritised for public performances and other floors repurposed for learning and teaching with some performance activity. With development around the main entrance, there will also be opportunities for activities to spill out onto new outdoor areas.
Council Leader, Cllr Huw Thomas, added: "Cardiff is a creative and cultural capital and this incredibly generous donation takes us a step closer to bringing one of its most significant cultural institutions right into the heart of the city. It's a huge boost for music education and the performing arts and for our music strategy work to protect, enhance and develop the city's music offer.
"The Royal Welsh College of Music & Drama conservatoire provides a constant flow of top-level talent and many students go on to enjoy international success. Their exciting plans will build on what they can offer their students, but also open up their work to the wider public, making the building more accessible and the music and performances that emanate from it an integral part of the city centre.
"They will also breathe new life into one of Cardiff's most historic buildings, protecting and preserving it for years to come, and I'm pleased that, for the time being, the Museum of Cardiff, will also remain inside the building, until our positive partnership work with the Museum Trustees to find it a more suitable sustainable long-term home is concluded.
"These ambitious plans will help ensure music and culture in Cardiff remains, quite literally, in the heart of the city."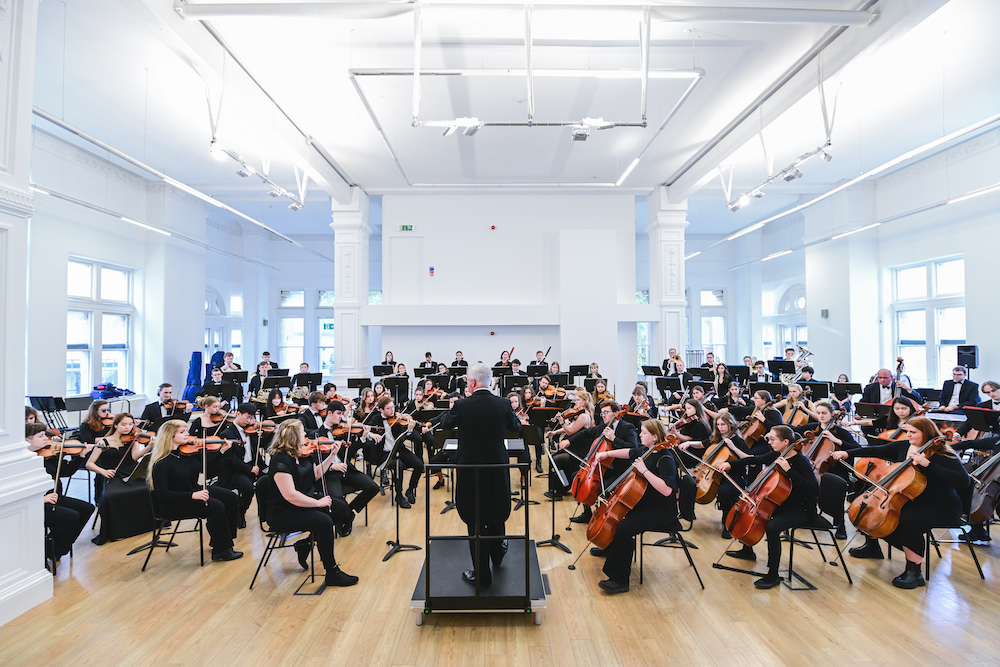 SIR HOWARD STRINGER
Sir Howard Stringer is a Welsh-born American business executive who became the first non-Japanese CEO (2005-12) of the technology and entertainment corporation, Sony.
In 1965, shortly after receiving a master's degree in modern history from Merton College, Oxford, Stringer moved to the USA where he found a job answering telephones at CBS for the Ed Sullivan Show. Six weeks after he started work he was drafted into the US Army to fight in the Vietnam War where he was awarded five medals for his tour of duty.
Having complete his military service in 1967, Sir Howard Stringer returned to CBS where he remained until 1995, working on the CBS News for most of that time, winning nine Emmy awards between 1974-1976 as a writer, director and executive producer as well as two Lifetime Emmys for Electronics and Entertainment. He became President of CBS in 1988 and proceeded to turn the company's fortune around, particularly with the hiring of late-night talk-show host, David Letterman.
In 1995 Stringer left CBS to become chairman and CEO of TELE-TV, where he remained until 1997 before joining Sony as president of the company's American subsidiary. He was appointed chairman and CEO in 2005, and in 2009 he became president.As head of Sony Entertainment in America, he greenlit, among many others, threeSpider Manfilms, twoMen in Blackfilms,Crouching Tiger, DaVinci Code, Sleepless in Seattle,and acquired the James Bond franchise to includeCasino RoyaleandSkyfall.
In 2012 Stringer stepped down and was elected chairman of the board of directors until he resigned from the company in 2013.
Sir Howard Stringer has also served on the boards of charitable organisations, museums, and art centres. He has also been the recipient of many awards, including several honorary doctorates. He became the recipient of a British knighthood in 1999.
Sir Howard Stringer and his wife Lady Stringer have been long-time supporters of the College, and Sir Howard was honoured with a fellowship in 2001. They have supported a number of successful students through the College's Scholarship Awards.

---
Support our Nation today
For the price of a cup of coffee a month you can help us create an independent, not-for-profit, national news service for the people of Wales, by the people of Wales.