Culture
Spectacular laser and sound experience to be staged at Cardiff Castle
//= do_shortcode('[in-content-square]')?>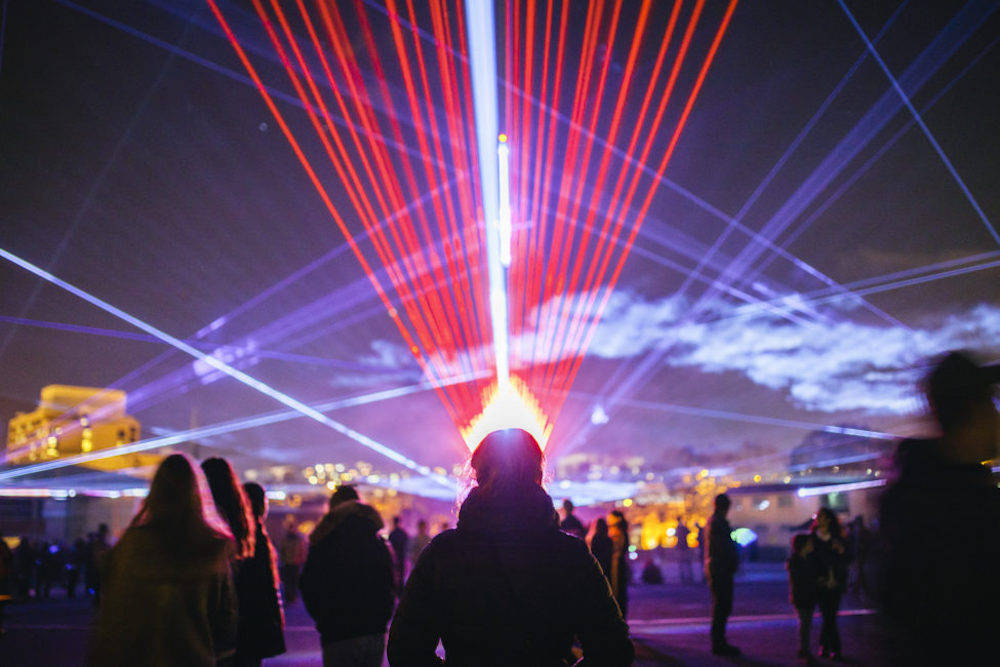 A revolutionary immersive laser and sound experience featuring multi-million selling, award-winning artists and performers, is to be hosted in the grounds of Cardiff Castle.
EYE Cymru, which launches next month, features contributions from Kae Tempest, Gruff Rhys, Nick Mulvey and 3D from Massive Attack, aka Robert Del Naja.
During the show high-powered lasers and lights will create a fully immersive experience that will illuminate the night sky and interact with all the elements of the surroundings, from weather phenomena to the architecture of the castle.
The concept, created by internationally celebrated artist Chris Levine, is described as an ambitious immersive experience which harnesses the power of laser, sound, people and place to create a transformational experience.

Revolutionary
The EYE Cymru vision is to create a powerful new kind of immersive live event, with all of the excitement of the world's top artists performing live through the progressive sound and laser technologies, but with no main stage in the traditional live concert sense.
The organisers said: "The artist's vision is to allow the audience to focus on the multi-sensory qualities of the experience that will unfold around them in 360 degrees rather than stare at a stage.
"At every event in the series, three huge 45′ towers at each point of a giant equilateral triangle host multiple high powered laser systems and 3D sound arrays on tiered platforms.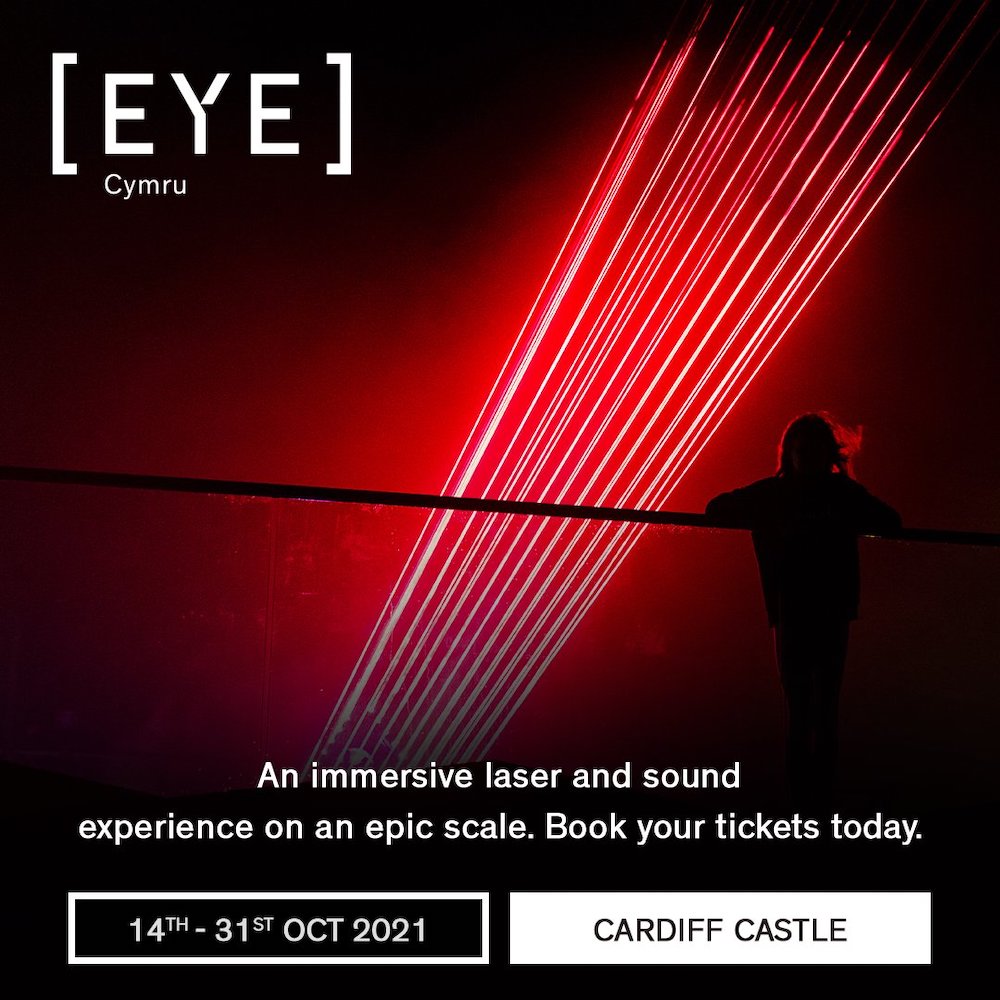 "A circle drawn around the points of the triangle where each tower stands marks the edges of the central EYE Cymru performance space – into which the audience are invited. The experience will be directed by the music artists from a specially designed control position adjacent to the performance space allowing the audience a front-row view to all aspects of the action.
"Chris Levine's pioneering laser work will then project exquisite patterns and light forms low over our audience and onto the surrounding trees and heritage architecture, high into the October night sky. The work is impeccably choreographed, with the lasers projected onto changing weather conditions and natural phenomena, plants, rain, clouds and people – creating a truly spectacular show that will delight all the senses."
Gruff Rhys added: "I've been working on some electronic ambient mixes of tracks from my 'Pang!' and 'Seeking New Gods' albums for about two years now with the EYE Cymru sound designer Marco Perry – we've reinvented tracks like Distant Snowy Peaks and I can't wait to try them out in public in surround sound with a full pyramid of lasers – I'm also considering changing my name to Gruff-Michel Jarre for the occasion in honour of the French laser and electronics pioneer from the 1970's who soundtracked my childhood with Oxygène."
EYE Cymru is at Cardiff Castle from October 14 – 31.
Book tickets for EYE Cymru HERE
Find out more about EYE Cymru HERE