Culture
Tafwyl festival to be broadcast live on S4C for the first time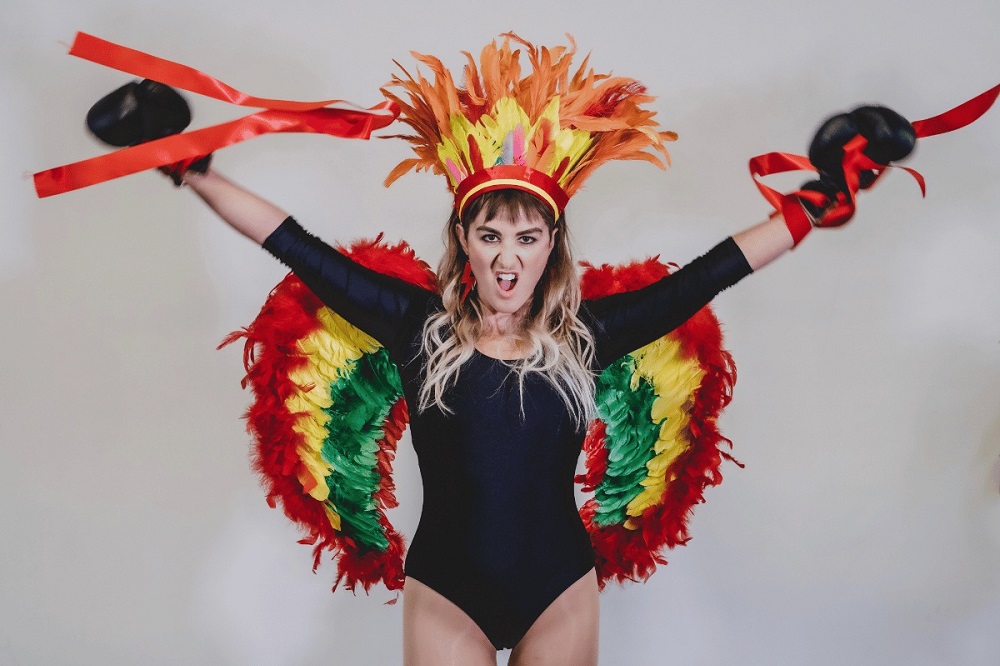 This year's Tafwyl festival will be broadcast live on S4C for the first time as the festival moves to a new location in Cardiff.
The festival – billed as Cardiff's celebration of the Welsh language, arts and culture, takes place this weekend (15-16) and will move from Cardiff Castle to Bute Park to accommodate a larger audience and create more space for entertainment.
Now in its 17th year, Bwncath, Lloyd a Dom, Sage Todz, Tara Bandito, Eädyth, Band Pres Llareggub, Hana Lili, Dafydd Iwan and Cowbois Rhos Botwnnog are among the artists performing.
Huw Stephens, Lloyd Lewis and Tara Bethan will present S4C's coverage of the festival and will be chatting backstage with some of the artists.
Tara Bethan will also perform on the main stage at Tafwyl this year as Tara Bandito, and she'll also sing with Ynys and Band Pres Llareggub.
"My first job in Tafwyl was as a compere on the Schools Stage. I also took a yoga session at the festival on the following morning" says Tara.
"Now I'm presenting and performing – it's like I've had a promotion every year. I feel that I've grown up with Tafwyl."
Tara started writing songs as Tara Bandito a year and a half ago, releasing her first album in January this year.

A dream
She says that the opportunity to perform at Tafwyl is a huge one: "I used to see bands on the main stage and think I'd love to perform there, but at the time it felt like a dream that was too far away.
"I'll never forget co-presenting with Huw Stephens in 2021 when the audience had to sit on tables of six, two meters away from each other (due to Covid rules).
"I was so emotional seeing the crowd arriving. Ani Glass performed Mirores with a string quartet and I started to cry because we didn't know if we were ever going to be able to do something like this again.
"Two years later and I have an amazing slot, singing my own songs and performing with Band Pres Llareggub".
Lloyd Lewis is also looking forward to presenting and performing at the festival:
"I attended Tafwyl for the first time last year when I performed with Dom and Sage Todz, and it was a fantastic experience. The atmosphere was superb, and it was so nice to see the Welsh community in south Wales celebrating the Welsh language in the capital.
"I'm delighted to be given the opportunity to present at this year's festival – I know how big the occasion is, and it's a huge privilege."
Festival veteran Huw Stephens added: "Tafwyl is always fun and a really nice atmosphere to celebrate the Welsh language in the capital.
"Cardiff is a growing city, with the Welsh language an important part of the city's culture and daily life. Tafwyl is a weekend to celebrate all this.
"I'm looking forward to listening to all kinds of music and enjoying Tafwyl all weekend."
Many of the performances will be streamed live to S4C Clic, BBC iPlayer, YouTube and S4C's Facebook from 13.00 on Saturday and Sunday.
S4C's live coverage between 20:00-22:00 on Saturday will also feature headliners Bwncath.
You can watch coverage on your phone, tablet and Smart TV and follow @LwpS4C on social media for live updates, exclusive content and performances from the main stage and 'Sgubor – S4C Lŵp's new stage.
---
Support our Nation today
For the price of a cup of coffee a month you can help us create an independent, not-for-profit, national news service for the people of Wales, by the people of Wales.