Culture
The Alarm added to bill for major Cardiff Castle show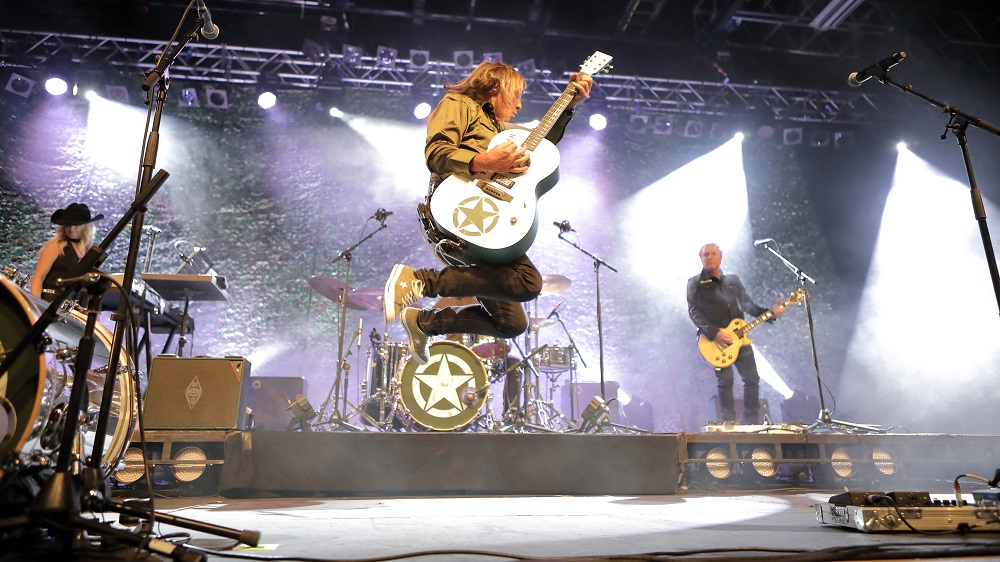 Welsh rock legends The Alarm have added to the bill as special guests with The Cult for the band's major outdoor show at Cardiff Castle on 4 July.
Despite close links between the bands, it will mark the first time they will have ever shared a stage together.
"The Alarm and The Cult go way back and I've always personally admired the fact that, like The Alarm, The Cult have maintained a fiercely forward-facing creative vision with an eternal ambition to write and record new music," said Alarm frontman Mike Peters.
"I have also had the privilege of working creatively alongside Cult guitarist Billy Duffy, recording two albums for the Coloursøund project.
"I have always dreamed of this scenario and I'm sure fans of both The Alarm and The Cult will be as excited as I am to be at Cardiff Castle on July 4th."
Also on the bill at the Cardiff Castle show are The Mission, featuring founder members Wayne Hussey and Craig Adams, both of whom also share close ties to The Alarm.
News of the major Cardiff show comes as The Alarm embark on a spring 2023 UK tour having recently returned from a US promo trip presenting the new album Forwards at various US press, radio and TV outlets – including an appearance on Outlaw Country with Steve Earle who gave the new album a ringing endorsement.

Wayne Kramer
Peters also made a special guest appearance at the Alex Theatre in Los Angeles performing "Baby Please Don't' Go" with Wayne Kramer from the legendary MC5 alongside guitarists Lenny Kaye (Patti Smith Band) and Peter Buck (REM).
The Alarm release their new album Forwards on 16 June, followed by a two-night-stand at The Gramercy Theatre in New York on June 23rd / 24th.
"I'm lucky to be here," says Peters after emerging from a year of serious health challenges during which he battled both pneumonia and a serious leukaemia relapse.
"I was in hospital for such a long time, I had my guitar brought on to the ward and I began writing songs in between IV sessions. The first people to hear 'Forwards' were the very people who were trying to keep me alive."
"There's always another way forwards", he added. "A mantra and a phrase that has proved itself to me time and time again. Even in the most simple phases of life when a door seems closed, or life impacts on your direction of travel.
"I'm a believer that there is always a solution and always an option in any given situation. Forward."
---
Support our Nation today
For the price of a cup of coffee a month you can help us create an independent, not-for-profit, national news service for the people of Wales, by the people of Wales.