Culture
The almost forgotten Welsh festival of Gŵyl Fair y Canhwyllau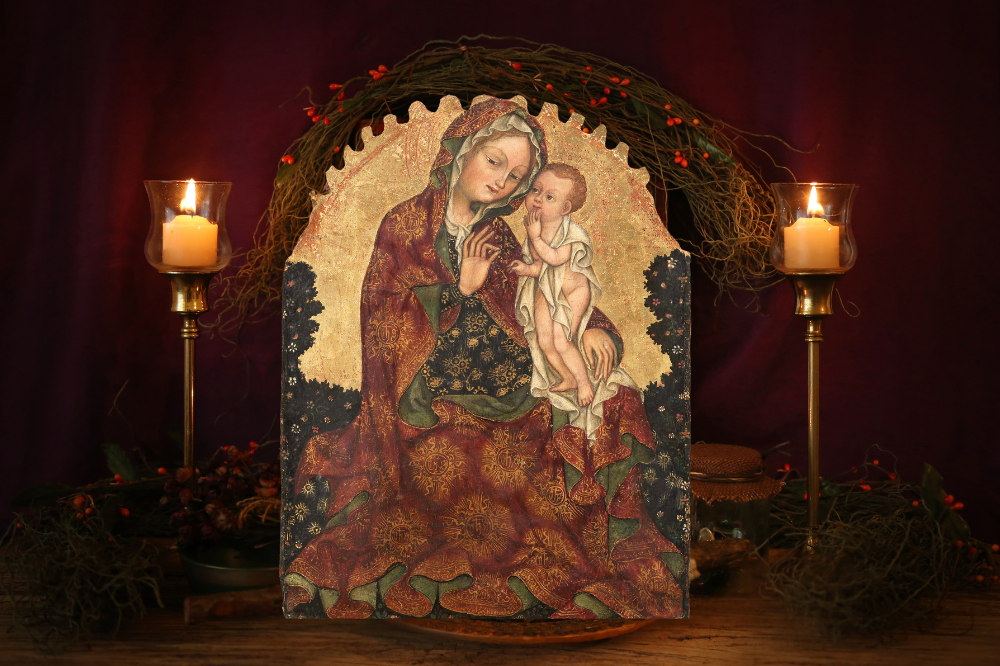 Although it may not feel like a particularly remarkable day, today marks the almost forgotten Welsh celebration of Gŵyl Fair y Canhwyllau – Mary's Festival of the Candles.
This Welsh version of Candlemas celebrated on February 2 traditionally marked the coming of spring in Wales and its rituals can be dated back to the 11th century.
The Christian festival is thought to originate from the Celtic festival, Imbolc which celebrated the arrival of the spring.
Traditions involved lighting candles playing parlour games along with carrying out rites of divination and drinking to the coming spring from a horn goblet or beaker.
After a glug of beer, each family member would throw the cup over their head and if it landed upright, it would signify a long and healthy life for the person who threw it.
If it fell bottom side up, the person was doomed to die early.

Simeon
Although Gŵyl Fair y Canhwyllau has its origins in paganism, it is also celebrated in the Christian calendar focusing on Jesus' early life and the 40 days after Christmas.
Christians believe that Jesus' mother Mary presented him to God at the Temple in Jerusalem and whilst there a Jewish man named Simeon held the baby in his arms and said that he would be a light for the Gentiles.
Welsh pagans believed that if the sun shone on a pagan altar on Gŵyl Fair y Canhwyllau, it was a promise of a healthy and abundant harvest for the following year.
But, if a single crow was seen skulking or circling over a house on the eve or day of Candlemas, bad luck lay ahead.
February 2 also traditionally marked the end of amser gwylad (the darkest part of the year) which was a time of keeping vigil.
Candles would be put aside with the increase in daylight and animals would be again fed before dark.
Some churches today still celebrate the promise of longer and brighter days with candle themed services, although every year it's becoming less common.
So this evening, why not have a beer and light a candle in remembrance of the cultural heritage and ancestral traditions of Gŵyl Fair y Canhwyllau.
---
Support our Nation today
For the price of a cup of coffee a month you can help us create an independent, not-for-profit, national news service for the people of Wales, by the people of Wales.