Culture
The beautifully illustrated card game featuring characters from Welsh mythology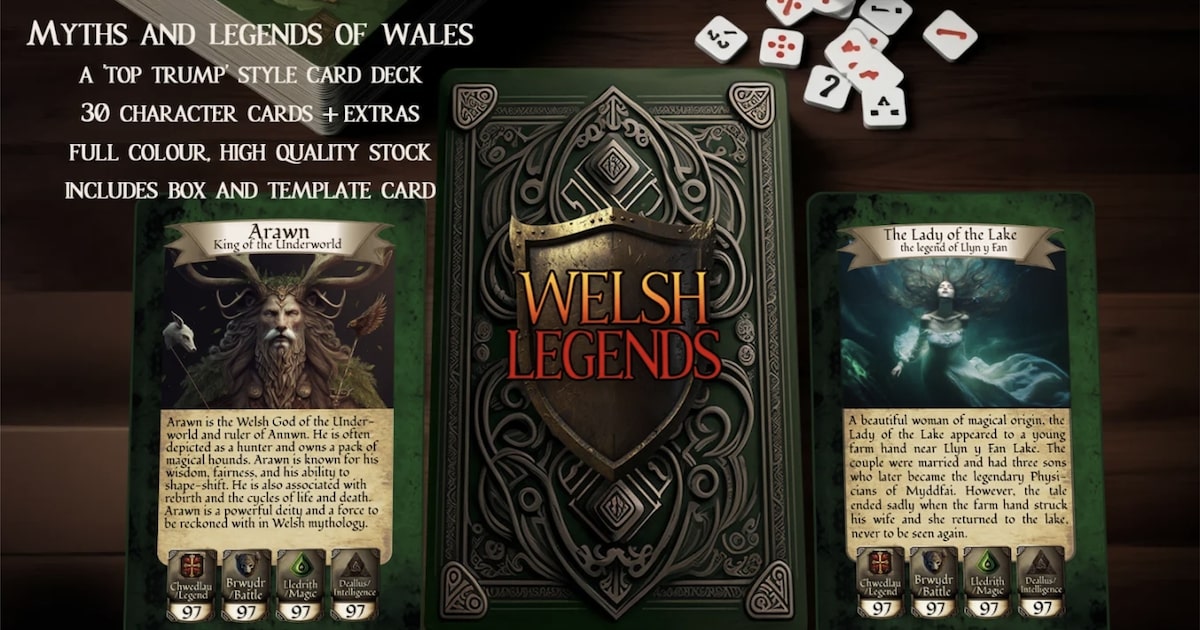 A pair of Welshmen passionate about our heritage and history have launched a campaign to raise funds to create a a set of Top Trumps style playing cards based on characters from Welsh mythology.
The makers of the beautifully illustrated card game, David Daniel and Eifion Rogers, aim to create an engaging and educational experience for children, young adults and Welsh learners, while also appealing to anyone with an interest in the rich and fascinating history and mythology and folklore of Wales.
Each pack will contain 32 high quality cards featuring characters from Welsh mythology and legend including Blodeuwedd, Branwen, Mari Lwyd, Gelert, Gwenllian The Warrior Princess, Lady of the Lake, Merlin the Wizard, The Morgens, The ghost dogs of Annwn, The Physicians of Myddfai, Rhiannon, St Dwynwyn and Twm Sion Cati.
This slideshow requires JavaScript.
David and Eifion say they want to bring these legendary characters to life and share the fascinating stories of Welsh mythology with the world.
To that end they have launched a campaign on fundraising platform Indiegogo with a target of £2000 for the printing and development costs of the game, which will be available in Welsh and English.
They have a number of attractive perks available for backers, including limited edition prints, thank you cards, and a full deck of the finished cards and presentation box.
"The funds we raise will go directly towards covering the costs of designing and printing the cards," said Eifion. "These cards will be of high quality on good stock and full colour with careful quality control.
"We are currently identifying printing partners that can deliver the cards to a sufficiently high standard to give us a deck that can proudly present Welsh myth and culture to the world.
"We are partnering with a talented artist and designer who will create beautiful character images, as well as historians and researchers to provide the vital story elements for each card.
"We will also be producing both Welsh and English language versions of the cards, making them great for language learners too."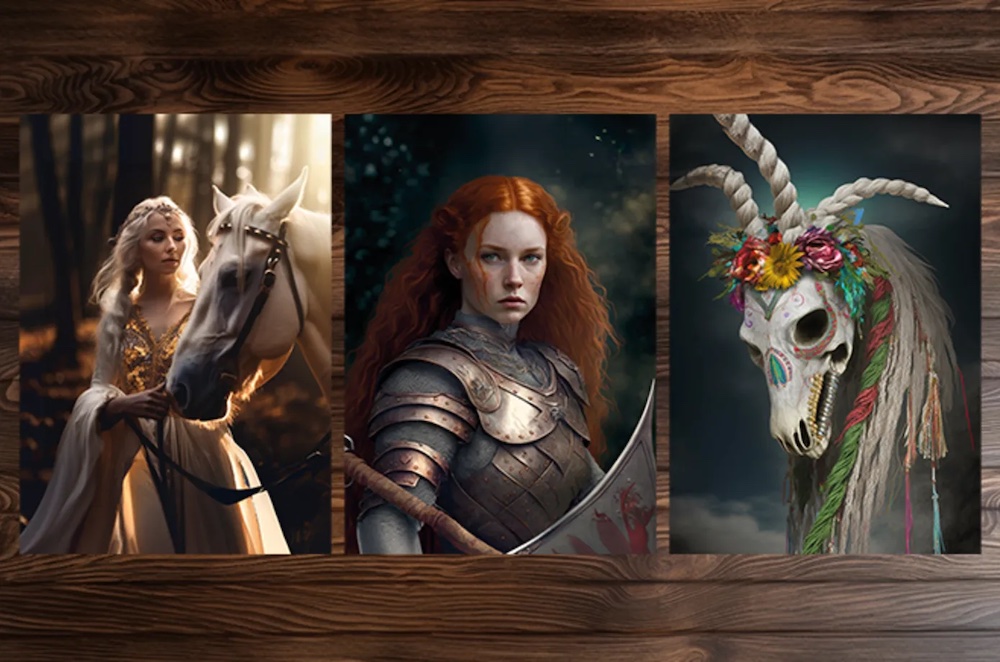 As well as the obvious fun aspect of the cards, Eifion believes the game has great educational value.
"These cards are not only a fun way to learn about the fascinating characters of Welsh mythology, but they are also an immersive and engaging tool for learners to develop reading skills in English or Welsh and great for keeping kids quiet in the backs of cars or on long trips
The pair who have a successful track record of creating engaging educational products, have developed learning materials for schools and young adults previously and are confident that their Welsh Legends project will be no exception.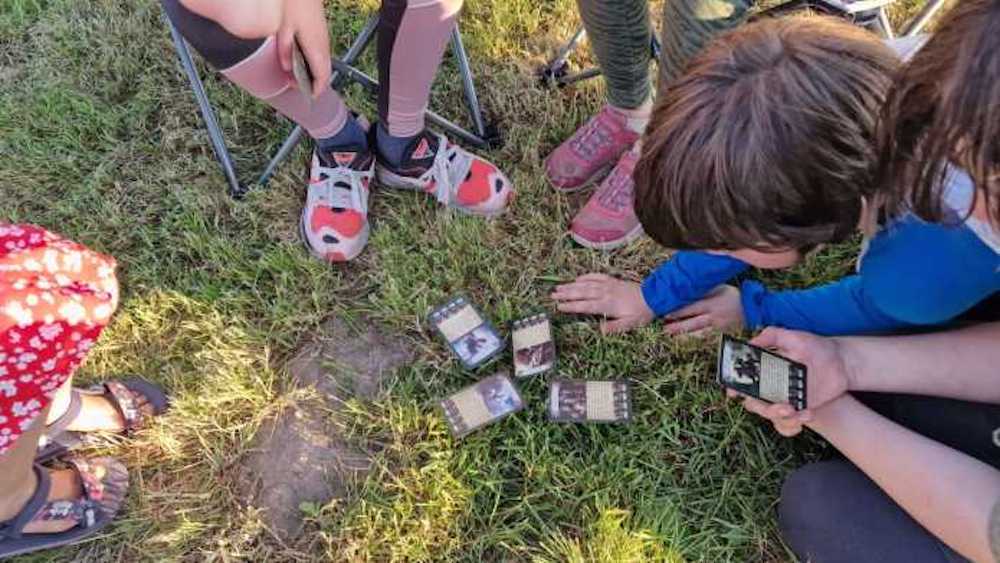 The project has come on apace since the the pair launched the campaign on the fundraising platform and have recently received the first test prints of the cards.
"We are absolutely thrilled with the quality," said David. "Even more excitingly, we had some young play testers over the weekend who were absolutely enchanted by the game. They were particularly captivated by Merlin, whose magic powers made him a clear fan favourite.
"We are heartened by this response and more motivated than ever to deliver this unique, fun, and educational card game to you all."
Find out more about the cards and how you can support the project HERE

---
Support our Nation today
For the price of a cup of coffee a month you can help us create an independent, not-for-profit, national news service for the people of Wales, by the people of Wales.