Culture
The book that speaks to the millions losing out in Britain's overlooked class war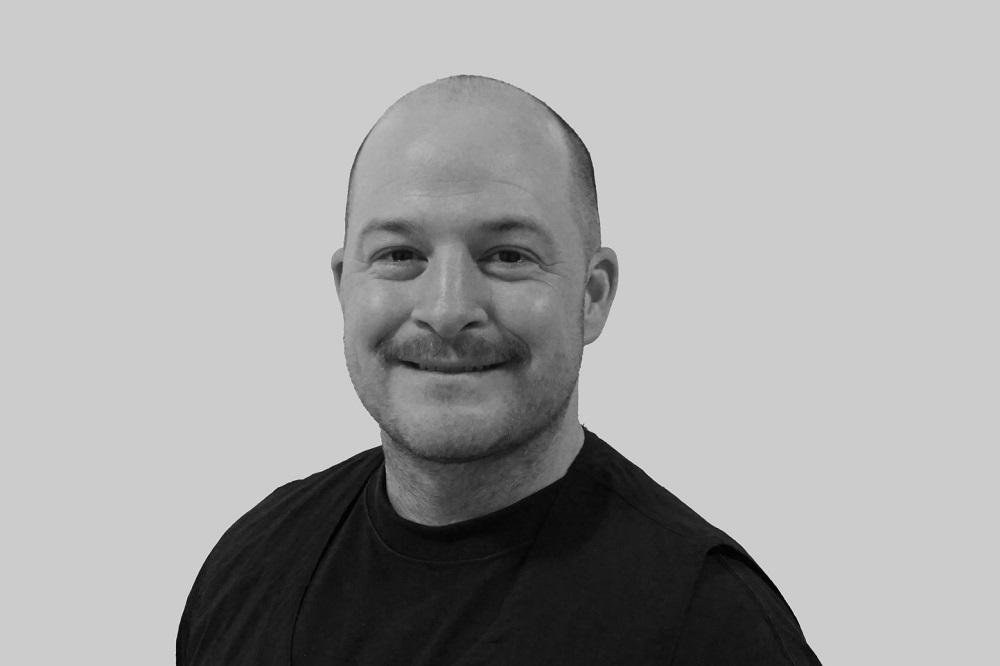 Martin Shipton
In recent years, the focus of many on the left – especially in the UK and the US – has shifted from class to identity politics.
Not everyone sees this as a good thing, but the trend has become dominant and it is now increasingly difficult to find space for the more traditional view.
Now a Welsh social scientist has struck a powerful blow for those who believe class struggle should be recognised once more as the central mission of our time.
It needs to be stressed at the outset that Dan Evans' book A Nation of Shopkeepers: The Unstoppable Rise of the Petty Bourgeoisie is far from being a dry work of Marxist polemic. Instead it is an engaging and illuminating account of Britain's class structure seen from the perspective of a boy from Porthcawl whose education took him away but later brought him back to his roots, giving him a greater understanding of his place in the world.
For Evans, the classic conflict between capital and labour has been complicated by the rise of another class that has often been overlooked but which now dominates our society, albeit in two separate strands: the traditional petty bourgeoisie and its counterpart, the new petty bourgeoisie.

Social mobility
Describing his own background, he writes: "I am a product of social mobility. Like many people raised under the welfare state, the Evanses from Port Talbot were upwardly mobile. Within three generations we'd gone from mining and a council estate to university to the suburbs. However, it's safe to say my life hasn't worked out like I planned it.
"The social mobility journey my family has been on since the 1930s is stalling with me. After I graduated, I spent a few years kicking around working in call centres and bars, and then stupidly went back to university to do a PhD. For about 15 years now, my life has been a cycle of low-paid service work interspersed with stints in academia, moving back and forth between Porthcawl and Cardiff."
Ironically, many of Evans' schoolmates who didn't go on to university have ended up much better off financially than him. Working behind a bar back in Porthcawl, he came into contact with them again: "Many were now very successful self-employed tradesmen," he writes. "Others were salesmen, cops, soldiers. They were married to nurses, beauticians, hairdressers. They had lots of money, or at least a lot compared to me. They had attractive girlfriends and wives, nice cars and almost always owned their own house.
"Everyone was sympathetic and confused about my lowly state. 'What the f… are you doing back here, I thought you were a doctor, butt, aren't doctors well paid?' and so on. Despite being the same age, they felt a lot older. More like men, more like our dads. They had entered manhood – job, wife, children – nearly as soon as they finished school and about a decade earlier than me.
"The girls I worked with, who had also grown up in this social milieu, were similarly perplexed: 'Why don't you have a house? Why don't you have a wife?' In Porthcawl, these were the things I was expected to have by the age of 30. I inspired genuine pity."
Precarious employment
If Evans' old schoolmates are members of the traditional petty bourgeoisie, he, like many others, are members of the new petty bourgeoisie – the other side of the coin, except that their precarious employment status is unwanted.
He writes: "The hollowing-out of the public sector, and the removal of an effective social safety net, means that many people are being forced into solo self-employment as a last resort or as an escape route from the destruction of formerly secure professions like teaching. The growth of solo self-employment in the UK is thus not a symptom of our predilection to become shopkeepers, but of the consequences of being a laboratory for the worst excesses of neoliberalism that has driven hundreds of thousands of people into an awful existence scraping a living outside wage labour.
" … These new recruits to the petty bourgeoisie no longer enjoy any of the relative prestige that used to demarcate the petty bourgeoisie in the class structure. People are bouncing in between jobs – between low-wage employment and precarious self-employment and back again because there is no security anywhere: every day they tell themselves that they need a change, that x has to be better than this, only to find once they get there that, actually, nowhere is better, nowhere is secure, everything is shit."
Potential
Addressing those like himself who have been denied the opportunity to fulfil their potential, Evans writes: "You may be one of the four million graduates in the UK who are stuck in non-graduate roles.
"You were ripped away from your community and mates, your parents are very proud of you and so you are desperate to do well; your parents spent a fortune on your education so you don't have to do the same job your old man did.
"So, unlike the posh kids you met in university who messed around for three years, you worked your bollocks off to get a 2:1 or a first, only to find that you can't get a graduate job or the job you wanted – either you're not confident enough, relaxed enough or you don't know the right people – and you gradually realise that all the skills you cultivated, all the sacrifices you made, all the qualities that you were praised for in school, all the debts you took on actually mean very little in the real world.
"So you're faced with a choice: either continue to rent in a shithole in the big city and work as a barista, or go back to your small town and do the same thing you were doing before you left school, all while living in your old bedroom, managed by people who you are more qualified than."
Yet however bleak Evans' vision may seem, he remains an optimistic socialist who believes that a better future lies ahead if members of the dispossessed petty bourgeoisie embrace their position in society and make common cause with what remains of the working class. He is inspired by struggles like those of the railway workers and others who are fighting back to preserve their standard of living.
* A Nation of Shopkeepers: The Unstoppable Rise of the Petty Bourgeoisie by Dan Evans is published by Repeater and you can buy a copy here………
---
Support our Nation today
For the price of a cup of coffee a month you can help us create an independent, not-for-profit, national news service for the people of Wales, by the people of Wales.