Culture
The fiction of 2022: what our reviewers thought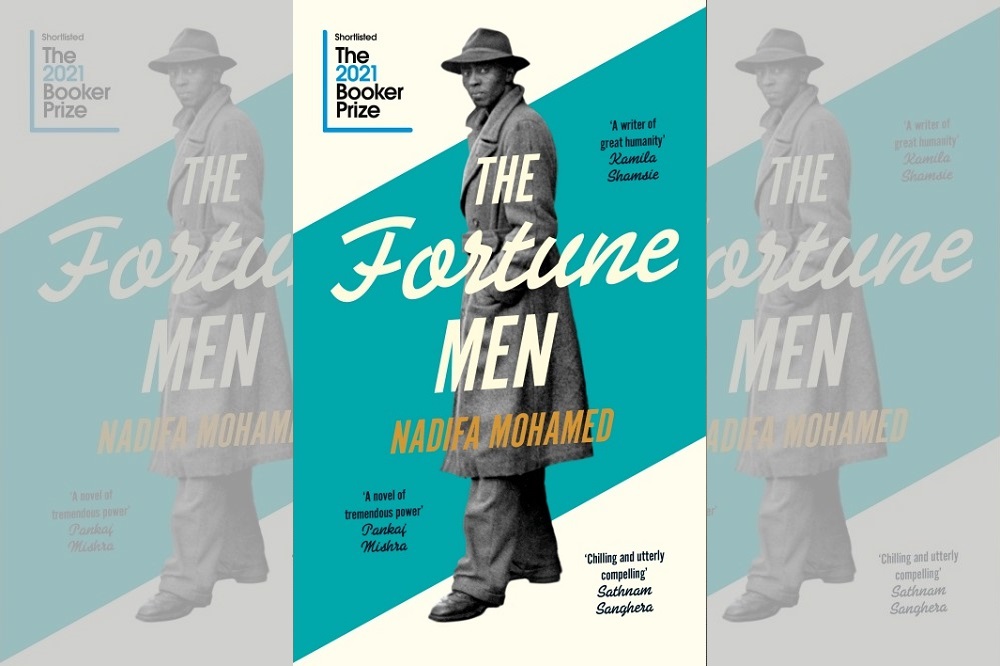 It was a notably strong year for fiction from Wales, from Rebecca John's moving wartime saga 'The Empty Greatcoat' through Caryl Lewis' nuanced tale of the sea and refugees in 'Drift' to Eluned Gramich's accomplished debut novel 'Windstill.'
The hugely deserving winner of the Wales Book of the Year, The Fortune Men' won plaudits and readers galore.
David Lloyd, thought that 'Nadifa Mohamed has created a wonderful, moving, disturbing novel, drawing on a huge injustice that lay uncorrected for decades. Her compassion for Mahmood is at the heart of one of the novels of the year.
'She has recreated a lost world, the world of Tiger Bay and the Docks set alongside the ebb and flow of history, the sense of injustice permeates and instils a quiet anger on the part of the reader.
'The Fortune Men' deserves its place at the top table of one of the most prestigious literary prizes. If there is any justice in the literary world then she should pick up the Booker Prize this year.'
The Welsh language winner of the Wales Book of the Year made you want to avoid alcohol for a bit, as reviewer Rebecca Roberts averred:
'If you are sitting down to read Ffion Dafis's 'Mori' for the first time, clear your diary and pour yourself a drink. Not wine, though – the copious amounts of Sauvignon Blanc downed by Mori, the novel's eponymous protagonist, and the descriptions of sickening, remorse-inducing hangovers will leave your own liver aching in sympathy.
'Mori' is the story of Morfudd Powell, a bored, spoilt, and wealthy widow who spends her empty days spying on her neighbours, drinking excessively and stalking people via Facebook.
'A Facebook friend request from a black-haired beauty named Dyddgu piques her interest, and before long Mori has begun stalking her at her place of work, becoming involved in Dyddgu's troubled life and her upcoming court case.
'As Dyddgu is likewise drawn to Morfudd she christens her 'Mori' and their two worlds collide.'
Short stories
There was a slew of excellent short story collections published in 2022, including two that featured on the WBOY shortlists.
Rhiannon Lewis' 'I Am the Mask Maker' got you re-reading straight after reading it for the first time:
'There's a story in this collection that's so rewarding I wanted to re-read it immediately and, indeed, intend to do so today. Oh Hanami (or Fall Seven Times and Stand Up Eight) chronicles the cherry-orchard-planting-adventures of an octogenarian farmer called Jim, who lives in Herefordshire, with fine views over the Welsh hills.
'One day he sees a TV interview with a Japanese gardener who is explaining the meaning of the word Hanami which, to save you looking it up, means "flower viewing."
'The gardener goes on to explain that viewing cherry blossoms in the spring reminds us of the transience of life, because they only blossom for some two or three weeks and so 'are beautiful, dazzling, bright and fleeting, just like us.'
Then there was the scabrously funny 'Pain Sluts,' a debut collection from Sian Hughes which Sarah Morgan Jones fair raved about:
'Sian Hughes has created a collection of short stories which every self-respecting writer will wish they had written. Placing each tale in familiar settings, she observes the situation of the central character from a uniquely internal point of view, as they face one of life's many profound moments.
'Birth, sex, or death, power and vulnerability, cruelty and revenge are all themes that course through the veins of these stories, intersecting through the lens of the female condition. Women of all ages come into focus, facing the existential challenges peculiar to their sex.
'Each story seems to shine a spotlight on someone teetering on the edge of a potential madness. Or perhaps more accurately, a specific reaction to a threat or a crisis, which, to the outside eye, appears to be unhinged, but described so beautifully from within the head of the collection of central characters, seems a completely rational and just response.
'Some characters appear not just in their own story, but as a peripheral in that of another, and this adds to the feeling that we know these women, that we are within a world which is familiar to us and them, and conveys that these are snapshots of full lives not two-dimensional creations.'

Gower-based Jane Fraser's second collection 'Connective Tissue' impressed fellow short story practitioner Jo Lloyd as being 'subtle, nuanced, elegant, wise, and resonant. Don't expect baroque plots or hot-button issues. These are stories of mothers and daughters and husbands and wives, and the ordinary matter of their lives.
'The language is clean and considered, doing its job unobtrusively, like a perfectly trained butler. Most of them are solidly realist. Most take place almost in real time, and cover a single incident, usually a mundane, everyday incident.
'Take the first story, for example, 'The Sausage Maker's Daughter'. A teenage girl helps her father set up his butcher's shop for the day. The mother has a cup of tea in bed then goes out.
'As far as plot, that's it. But in the morning routines, the scraps of conversation, Fraser conveys all the complexity of the family dynamic. How about this for a closing paragraph:
"Stragglers from the grey, rain-drenched neighbourhood come in dribs and drabs, wanting little except a handful of mince, a half a pound of sausages, a packet of dripping, the odd burger. Some want nothing more than a bag of bones for the dog, a scrag end, the left-overs."
'It's oblique and soft and lovely – just the ending this story wants. The mood here is characteristic: sad but stoical, disappointed but not defeated. These are people who don't expect very much but still fall short.'
The latest collection from Nigel Jarrett, 'Five Go to Switzerland' had our reviewer Jon Lee utterly enthralled right from the start:
'It is often said that short stories need to grab your attention from the opening lines. Slow-burning won't cut it when every word matters. If at all possible, in fact, you should be seized from the opening line. A first sentence that is so captivating, reading on is a necessity rather than a choice.
'Jarrett has these by the kegload. Just try this out; "Staring at the family burial plot of the Wordsworths at St. Oswald's in Grasmere, Cyrus Douglass hated even more the demon that had taken his hand, led him to the back of the chair on which Linda-Mo Reeves was sitting and placed it on her right breast".
'Or how about; "There's a new man at the cafe at Blaizac".
'Or perhaps my personal favourite; "Rick it was who first spotted the headless kid floating off the pier".
'The first ink splashed onto these blank pages formed the words to draw me in. The rest, I happily discovered, kept me there – line after line, story after story – hooked.'
Welsh language fiction seems to be forever extending a real heyday. Meinir Pierce Jones won this year Daniel Owen prize with an authentically salt-tanged historical novel, which her fellow novelist Rebecca Roberts read with real respect, tinged with professional envy:
'It's a novel about beginnings and endings, opportunities missed and embraced. A novel which yields its characters' secrets, ambitions and fears to the reader as gently as an ebbing tide yields washed-up shells and seaweed to the sand.
'Capten is a fictionalized family history, based on writings and tales of Meinir's 'Ffridd family' as shared by her Aunt Nellie.
'Meinir Pierce Jones seamlessly weaves together fact and fiction, drawing on oral histories, preserved documents, thorough historical research and her own imagination to create one of the most vividly engaging novels I've read in a long time.
'Choosing to base her novel on the members of a real seafaring community no doubt posed a challenge, denying Meinir Pierce Jones the use of many of the convenient plot techniques favoured by fiction writers.
'The inability to summon up a convenient Deus ex Machina to resolve loose ends, or to inject some extra tension with an unexpected plot twist would no doubt have caused lesser writers to founder; but Meinir Pierce Jones steers a smooth passage through the intricacies of nautical and farming life and the complex web of relationships in a small, rural community.'
The other main Eisteddfod winner for prose was 'Rhyngom' (Between Us) by 24 year old Sioned Erin Hughes. This was her first volume for adults 'though you'd scarcely countenance the fact given the verve, confidence and sheer maturity of the writing herein.
'The octet of short stories examine life from many angles.
'The opener 'I fod yn fam' (To be a mother) charts a midwife's attempts to start her own family via all the testing travails of IVF to an epiphany on a trip to Canada when wannabe mother Mims realizes that there can be actually be more to life than having a child.
'It's a story that opens with an epigraph supplied by the so-called Queen of the Welsh language short story, Kate Roberts who suggests that everyone suffers from hiraeth, from a longing for something they cannot have.
'That idea cleverly plays into a story which one imagines Roberts herself would have enjoyed reading, for its clarity, concision and the deft way it conjures characters into being and allows us access to their inner lives.
'Other stories in this crisp collection similarly map out relationships and the distances between people, from the close, intimate warmth of a grandmother's embrace to the widening chasms between lovers who are harbouring secrets from each other.'
Meanwhile Pete Benson's 'Kidnap Fury of the Smoking Lovers' pleased Niall Griffiths very much, not least because of:
'Benson's evident joy in and fondness for story-telling and words themselves 'that roll across her lips like a special tongue' perhaps needs taming somewhat by the imperatives of technique.
'And it is, in essence, a joyous book.
'The conclusion possesses a type of deliverance and redemption which lifts and expands; why this needs to take place at RS Thomas's house above Porth Neigwl (unnamed, but easily recognisable) I don't know, but it somehow fits.
'Such are the mysteries of story-telling, as baffling and beatific as love between two ostensibly oppositional people, or the fidelity of a mongrel dog, or even in 'eyebrows like panic in a wire factory'.
'He can write, Pete Benson. We're lucky that he continues to do so.'
Which is something that can be said for all these authors who have provoked, explored and entertained in their various ways throughout 2022.
---
Support our Nation today
For the price of a cup of coffee a month you can help us create an independent, not-for-profit, national news service for the people of Wales, by the people of Wales.