Culture
The former Welsh Government Minister who began writing novels after losing his seat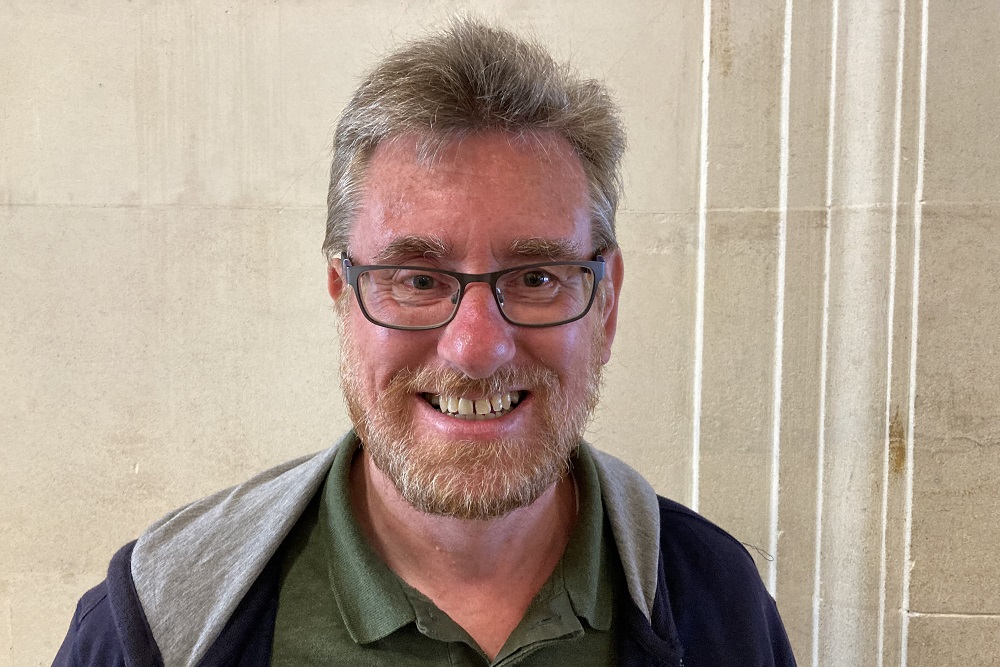 Martin Shipton
A Welsh politician has published his fourth novel since taking up fiction writing as a hobby after losing his seat in the then National Assembly seven years ago.
Peter Black was a Liberal Democrat Assembly Member representing South Wales West from 1999 until 2016. For three years he was Deputy Local Government Minister. He remains a Swansea councillor and was the city's Lord Mayor in 2020-21.
His latest self-published novel, The Morgan Sheckler Legacy, is a sequel to his first effort, The Assassination of Morgan Sheckler,
Sheckler was the fictional Mayor of the Cardiff Capital Region and the novels touch on local government corruption and political intrigue.
Black makes the point that the books are not based on actual events, although corruption cases in Swansea in the 1970s resulted in successive council leaders – Labour's Gerald Murphy and the Ratepayers' Syd Jenkins – being convicted of corruption. He said; "Clearly there's history, so it's there in the background. But my novels are original stories in their own right. The latest one concentrates more on political intrigue."
They also have a racy element, including lesbian sex scenes involving a detective inspector and a council manager. Asked how easy it had been to write such scenes as a male, Black said: "It wasn't easy at all. But people have told me it works. Sex scenes are especially hard to write. My editor wanted me to make them racier than they are, but I resisted the temptation.
"Even so they add a passionate extra dimension, which is essential to the plot's development. Most stories with a political element tend to be very male dominated. I thought that having two central characters who were women in love with each other made the story more interesting and somehow more contemporary."
The story also taps in to sexual harassment and the #metoo campaign.
In the acknowledgements section of The Morgan Sheckler Legacy, Black states: "My fond and loving thanks are due to my wife Angela, who has had to put up with my sudden obsession with writing once I lost my Welsh Assembly seat in 2016."

Obsession
He told us: "It has become a bit of an obsession. I'd always wanted to be a writer and dabbled a bit in poetry before I became an AM. But I didn't have the time to do it. After I lost my seat it became possible. I aim to write 1,000 words a day, which takes me an hour or two, but I don't keep to it rigidly when, for example, I'm writing a newsletter for my council ward or meeting some constituents about an issue."
Initially he spent about a year looking for an agent without success. Then in 2017 he was awarded the CBE and at the investiture got talking to the late Carmen Callil, who founded the feminist publishing house Virago in 1973.
Black said: "She told me that the publishing industry wasn't what it used to be and advised me to self-publish. I got similar advice from Christoph Fischer, who runs the Llandeilo Literature Festival. Some firm wanted to charge me £3,000, which I thought was too expensive, but Amazon did it much cheaper.
"I don't expect to make any money out of publishing novels – in fact it costs me more to have them printed and pay my editor.
"But it's a hobby and I'm pleased that the books have brought enjoyment to quite a lot of people who have read them. The editing process has also greatly improved my grammar, which wasn't great before."
The books have attracted praise from readers and reviewers. The Sunday Times said of Black's first novel: "Loads of sex, murder? If this is what Welsh local government is like, how do they find time to collect the bins?"
The Morgan Sheckler Legacy by Peter Black can be bought here……..
---
Support our Nation today
For the price of a cup of coffee a month you can help us create an independent, not-for-profit, national news service for the people of Wales, by the people of Wales.