Culture
The ghosts of Penrhyn Castle
//= do_shortcode('[in-content-square]')?>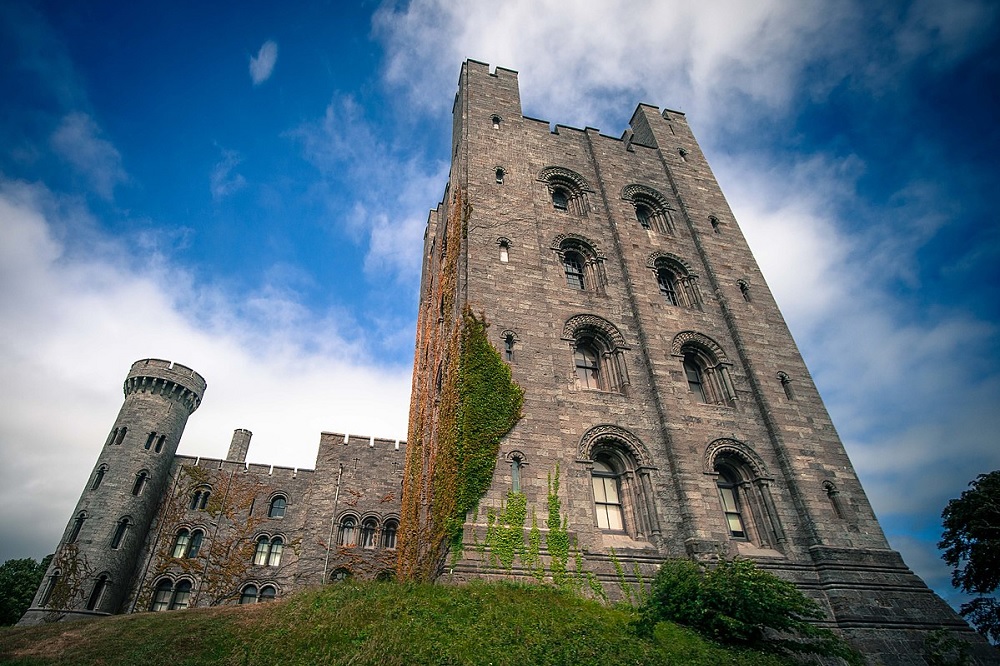 Matthew Gurteen
There are many haunted locations across the U.K but maybe none quite as chilling as Penrhyn Castle in Bangor, Wales.
With around 100 recorded sightings on record and many more visitors experiencing strange occurrences daily, Penrhyn Castle makes for the perfect Halloween getaway.
In this article, I will look into the history and some of the strange stories that surround this historic building.
Lady Alice Douglas Pennant
Lady Alice Douglas Pennant (born 1863) was one of George Douglas-Pennant's (1836-1907) 15 children.
A few years ago, strange writing which was initially thought to be in Latin, was found in Alice's bedroom.
It read 'essere amato amando'. It turned out that this was actually in Italian, and reads, 'to be loved, whilst loving.'
Rumours that Alice had once fallen for one of the Castle's staff were soon uncovered. This would not have been well received under the social conventions of the time.
The National Trust is currently still researching diaries of the former residents of the castle to try and verify the story.
One family describes seeing her at the top of the Grand Staircase. They described her as, "being very slim with an hourglass figure, as though she was wearing a corset".
Lady Alice, who became an artist, remained unmarried and died in London at the age of 76 in March 1939.
Lord Penrhyn's Ghost
Perhaps the most active apparition at Penrhyn is that of Lord Penrhyn, the owner of the Penrhyn Quarry in North Wales.
He died on 10 March 1907 aged 70 in London, but is often seen outside or in what was his sitting room or in the keep bedrooms.
Visitors describe him as "tall and slim with high cheekbones. He had a beard and was wearing a long, dark jacket and striped grey trousers".
"He had a high collared shirt with a type of ruffled cravat at the neck. He seemed to be holding a book or some papers in his hands, which were very pale."
Could this be the man the visitor saw? He certainly looks very similar to their description!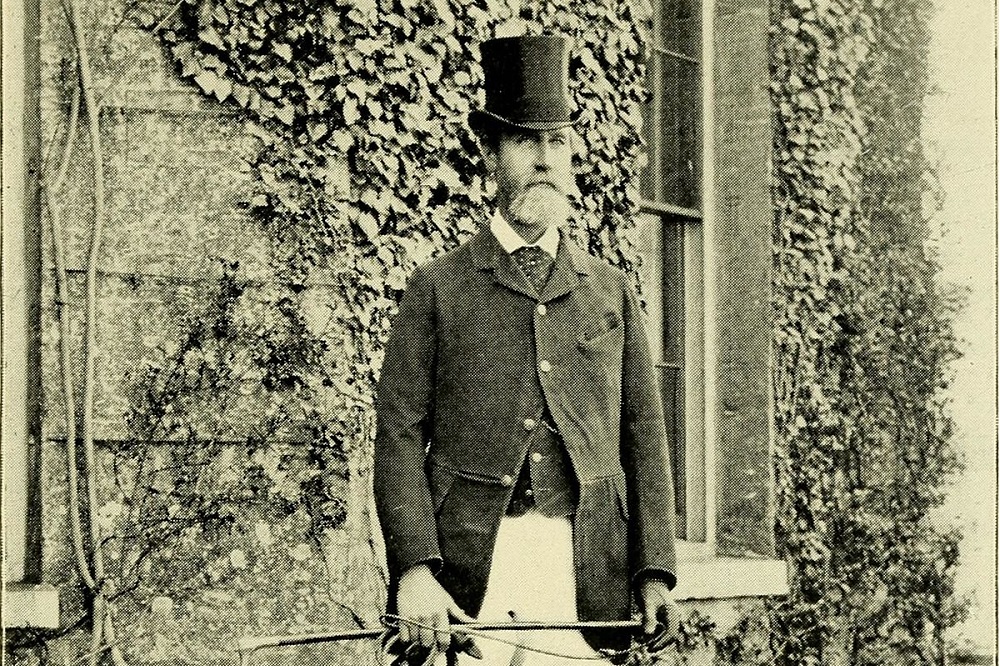 Facts about Penrhyn Castle
Penrhyn Castle has a bloody history. The family's massive wealth was made from slavery and the back-breaking work of thousands of workers at the Penrhyn slate quarry.
The castle was originally a manor house
In 1438, loan ap Gruffudd founded the stone castle and added a tower house
The 1st Baron Penrhyn (1737-1808) had made his fortune from slavery in Jamaica and the Penrhyn slate quarries
The present building was created between about 1822 and 1837 to designs by Thomas Hopper
The Great Strike of Penrhyn at the slate quarry which started in 1900 was the longest in British industrial history
The castle has over 40,000 acres of land
The site received 109,395 visitors in 2017
The Dinorwic Carriage
Two ghosts have been spotted in and around the Dinorwic carriage exhibit at Penrhyn Castle.
This was a part of a train whose purpose was to carry slate the seven miles from Dinorwic Quarry to y Felinheli, formerly known in English as Port Dinorwic.
It is the only surviving locomotive from that railway, and visitors have spotted a man in and around the carriage.
A psychic who visited the Castle said she could "see the man very clearly wearing a top hat and a jacket with shiny buttons on it … he looked very authoritarian and had a hard stare."
A volunteer saw a man through the windows while locking up the part of the museum with The Dinorwic Carraige in it.
There have been multiple sightings of this man although it is unclear who he may be.
This image supposedly shows a man in the Carriage. What do you think?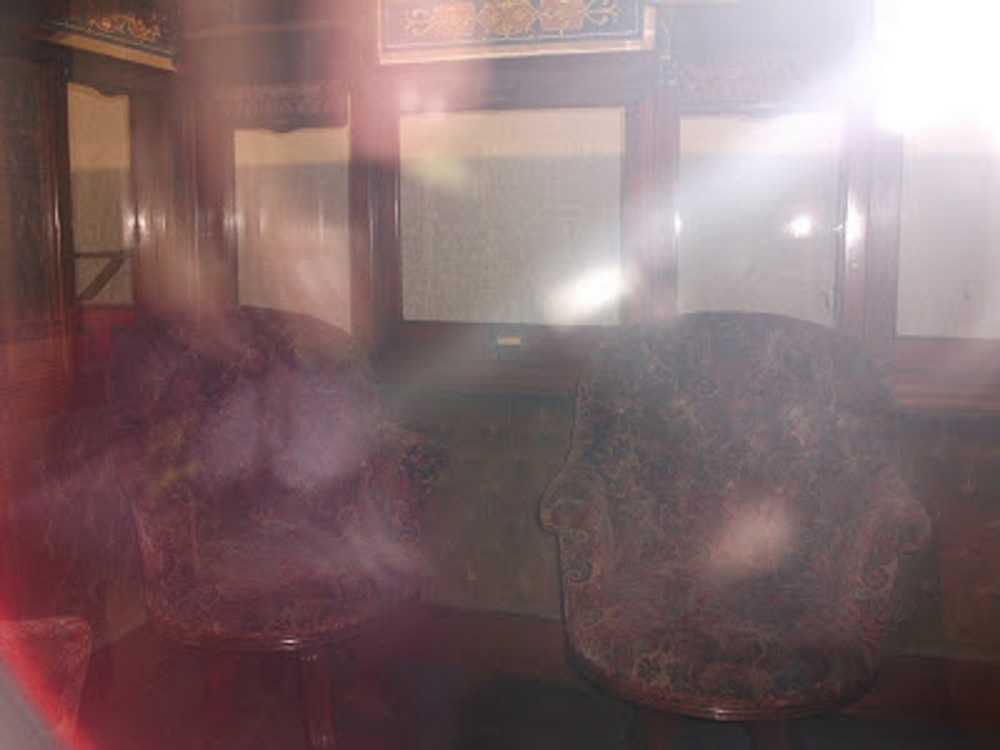 Dafydd, an engineer in the Railway Museum also claims to have seen a small boy with dark hair running near the Charles Engine.
"He was running away from someone or something and disappeared into the wall," he said.
Ghost Tours
The castle offers the Ghosts of Penrhyn Castle silhouette trail around Halloween each year, if you would like to experience some of the stories yourself.
The event is free for National Trust members or £12.27 standard adult admission to the Castle and Gardens.
The castle also keeps a blog of the entire ghost sightings visitors see which you can find here.
Perhaps if you see something, you could be featured on the blog too…
---
Matthew Gurteen is a journalism student at Bangor University's School of Music and Media.