Culture
The heritage and legacy of Laura Ashley and her co-workers celebrated at MOMA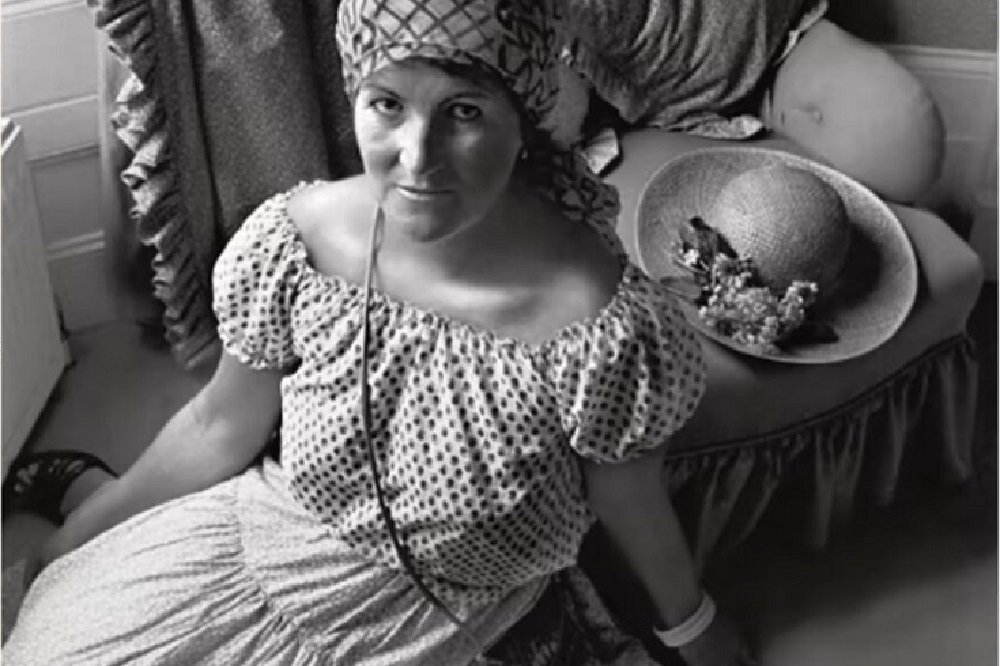 The work and legacy of Laura and Bernard Ashley will be celebrated in a special event later today at the Museum of Modern Art (MOMA) in Machynlleth.
A series of talks will take place at the Tabernacle auditorium in a special event organised to celebrate the legacy of the co-workers at Laura Ashley who ensured the cottage industry became a global success.
The event has been organised by Ann Evans, a former Laura Ashley co-worker and the founder of Heritage Hub 4 Wales, an organisation which seeks to "collaborate with communities and cultural heritage custodians, to co-create digital heritage and cultural heritage tourism to inform, educate and share" the Cultural heritage of mid Wales.
By shining a spotlight on pioneers of business and social enterprise and philanthropists from Montgomeryshire of the 18th, 19th & 20th centuries, the organisation hopes to link in with other heritage trails globally.
The group is also seeking to digitally record the social history, archives and memories of Laura Ashley and upload photographs and written and oral stories to the digital heritage website at the National Library of Wales in Aberystwyth.
Workshop
Bernard & Laura Ashley relocated to Machynlleth in 1961 and then bought a terraced house on Maengwyn Street which became their workshop and family home.
Laura had been inspired to print textiles after visiting an exhibition at the V&A, and her first designs were printed on a press Bernard had created to print tea towels.
He then relocated his printing business to Carno and the brand which became world famous for its comfort and stylish cotton fabrics and patterns was born.
The talk on Saturday is part of the Heritage Hub's 'For the Love of Laura Ashley' exhibition at MOMA which opened on the 24 June and runs until September.
The exhibition at MOMA Sculpture room includes a small collection of early Laura Ashley garments, with some items which were bought from Laura's shop in Machynlleth in the 1960s.

Quilts
Earlier this year the museum also hosted an exhibition of quilts, some made from original swatches of fabric created by the artist who translated Laura's designs into reality, Brian Jones.
Along with correspondence between the Jones and Ashley, a collection of heritage quilts were on display, including a specially commissioned quilt portrait of Laura Ashley created in time for the 70th anniversary exhibition by Devida Bushrod.
Trust and respect
Nick Ashley, Laura's son, said in a letter that his mother would "freely admit and was filmed stating she owed her success to the people of Mid Wales.
"There was not an awful lot of paid jobs for women back in the 60s and women were flocking to Carno to join the friendly atmosphere of working hours which were dictated by my mother who would leave work in time to pick up my siblings from school.
"There was outworking from home with sewing machines provided and cut fabrics delivered and collected daily which was a winning formula for women with families and duties on their family farms. This two-way trust and respect was the very foundation of a working community. There is a deep tradition of this communal spirit in Mid Wales that continues to this day."
Ann Evans said: "This event is to celebrate the legacy of Laura Ashley and her co-workers who were instrumental in the global success of the Ashley Family business which all began in this small market town of Machynlleth."
The event costs £5 and takes place today at MOMA from 12:00 pm – 1:30 pm and will feature talks by Ann Evans, Tegwen Morris (Merched Y Wawr), Russell George AM, Cllr Michael Williams, and a small fashion show.
Find out more about the work of Heritage Hub 4 Mid Wales and other mid-Wales pioneers here
---
Support our Nation today
For the price of a cup of coffee a month you can help us create an independent, not-for-profit, national news service for the people of Wales, by the people of Wales.