Culture
The History of Madagascar, by David Griffiths – Review
//= do_shortcode('[in-content-square]')?>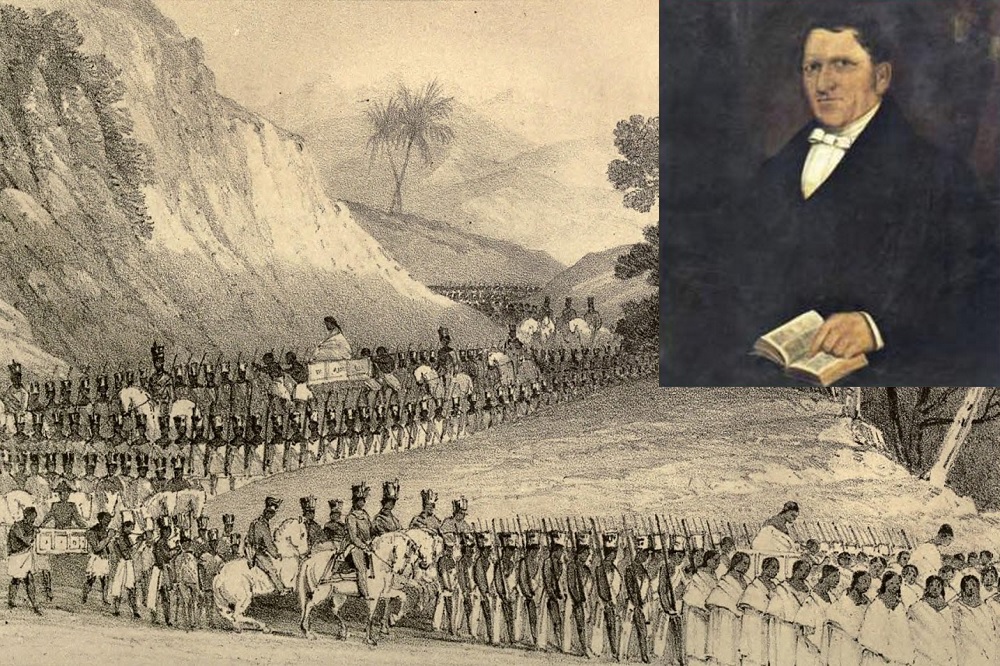 Jon Gower
The recent visit to west Wales by the former President of Madagascar, Marc Ravalomanana served to underline a long and much-cherished connection between the two countries.
It was one of many celebrations of the work of missionaries from Ceredigion who visited the African island two hundred years ago, which include the republishing of this account of the mission in not one but three languages – in English, Welsh and Malagasy.
It's a tale trailing dark and tragic shadows, telling how two families, those of Thomas Bevan and David Jones left the Aberaeron area in 1818 on the long and arduous journey to disseminate the Christian message.
When they arrived in Africa tragedy struck.  Months only after their arrival Thomas Bevan, his wife Mary and their only child succumbed to illness and died as did Louisa Jones and her child.  Leaving David Jones alone.
Unbroken and undaunted he set about his calling and was soon joined by another Welshman, David Griffiths, from Gwynfe in Carmarthenshire.
The History of Madagascar starts as an account of an island of plenty, a land of 'milk and honey' with its three principal tribes, its oral literature, its sikidy or witchcraft and its practise of polygamy.
The volume describes the negotiations between the Welsh missionaries and the king and the incursions of the French, whose invasion of the island is swiftly repelled and all this happening against a dark backdrop of slavery.
Griffiths's account also details the success of the missionaries in establishing schools, which multiplied madly in the early years.  The first school soon became 80 schools, with 4000 pupils and this number eventually swelled to over a hundred, with 5000 pupils in attendance.
Work also began on translating the Bible and eventually the missionaries produced English-Malagasy and Malagasy-English dictionaries.
The early educational and diplomatic success is balanced by later, darker episodes after the old king Radama died and the new queen Ranavalona reigned in his stead, and she began to persecute the Christians with uncommon zeal and a range of torture techniques.
The Bible was banned and ironically enough a new law that stated that "anyone who rejected the traditional religion of the island and accepted Christianity would be condemned to death" was introduced on March 1st, St David's Day.
Soon the Christians were a persecuted, hunted breed and a system of safe houses was insufficient to protect them.  Some headed off to the wildernesses of Madagascar but were trapped along the way, facing inquisition and later execution.
The book's publication reminds us of Welsh missionary connections not only with Madagascar but places such as Tahiti and the Khasi hills of India, where John Davies and Thomas Jones respectively worked.
While the missionaries can be seen as part of a colonial, expansionist drive there's no doubting the engine of faith that drove men such as David Griffiths, surviving danger to spread the word.
His book is as much a testament to the bravery of the early Christian converts of Madagascar as it is an account of his own trials and travails and it can be read as such, an account of what people do for their beliefs, to be unbending and brave.  In that there's a lesson for many of us, agnostics and all.
The History of Madagascar, David Griffiths, Published by the Union of Welsh Independents Chapels, £10