Culture
The life and work of writer and teacher Norman Schwenk is commemorated at St Melangell's Shrine
//= do_shortcode('[in-content-square]')?>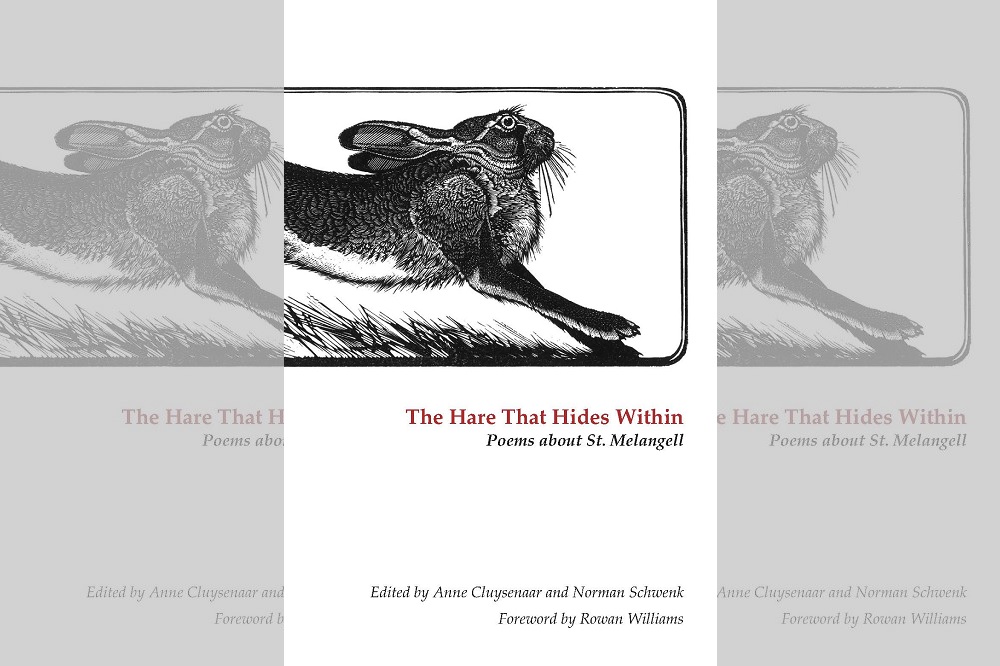 The life and work of writer and teacher Norman Schwenk, who died earlier this year, is being commemorated at St Melangell's Shrine Church in Pennant Melangell in Powys.
Schwenk was a well-liked and respected writer and teacher from Nebraska, USA who arrived in Wales in the 1960s after a period as a Fulbright scholar in Stockholm, Sweden. He became a key figure in the development of Welsh writing in English.
His association with St Melangell's Church dates back many years and he edited with his friend the poet Ann Cluysenaar, a best-selling poetry anthology inspired by the story of Melangell protecting the wild hares.
The book, which includes a striking print of a running hare by the artist Colin See-Paynton, has been reissued as a twentieth year edition, and includes work from distinguished poets Gwyneth Lewis, Ruth Bidgood, Glenda Beagan, Hilary Llewellyn-Williams, Marion Glasscoe, Graham Hartill. John Freeman and Schwenk himself.
It was accompanied by a foreword by the then Archbishop of Canterbury Rowan Williams.

Fitting tribute
Karen Reynolds of St Melangell's has arranged for his name to be included in the book of remembrance at the church. She said: "We hope this a fitting tribute to Norman here and to the success of the book, which is a very special little book."
One of Schwenk's main concerns was to develop what might be called the writers' infrastructure in Wales, and in the late 1960s and 1970s he was instrumental in setting up the Sherman Theatre (then part of the university) and Chapter Arts Centre in Cardiff.
Schwenk taught English and Creative writing at Cardiff University for many years while also continuing to publish a significant output of his own work. He was working on a new collection at the time of his death, and is survived by his wife, the writer Deborah Kay Davies, and the children of his first marriage.
To mark the anniversary of its first publication twenty years ago, Nation.Cymru are pleased to share the foreword by Rowan Williams which appeared in the original edition below, followed by Anne Cluysenaar's introduction tomorrow.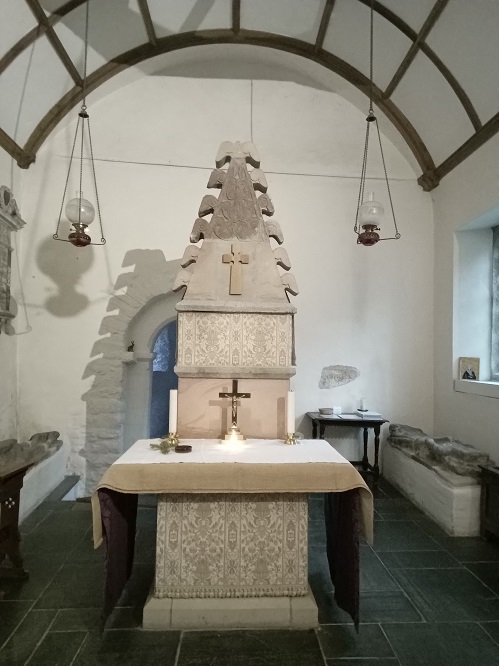 Foreword by Rowan Williams:
Just outside the entrance to the crypt chapel at Lambeth Palace is a wood carving of St Melangell (by Sister Bridget of Wantage); a bit of a puzzle to some visitors, but for many an object they want to touch and contemplate.
It's a simple piece of work, a single solid bole of wood with Melangell's hare carved into her skirts, embraced by her hands, so that the whole is monumental and plain in its lines but full of fluid movement.
It is all there – the forest, the urgency, the embrace, the holding of flight in stillness. It's a reminder of some of what makes the story of Melangell echo so strongly.
As Anne Cluysenaar says, and as many of the poems repeat, it is a story of fundamental conflicts, power and acquisition, the hunt, and refuge and peace, the praying woman. It dramatises the strength of contemplative resistance; it tells us that there is a place to be away from hunting.
Whether this is read in connection with human abuse of nature, male abuse of women, or power's abuse of prayer in general, the pattern is similar. These poems build their own kind of shrine, like Pennant itself: a place to stand where you can resist whatever huntsman is in pursuit.
November 2003 from The Hare That Hides Within edited by Norman Schwenk and Anne Cluysenaar
Anne Cluysenaar's introduction will be published here next week
---
Support our Nation today
For the price of a cup of coffee a month you can help us create an independent, not-for-profit, national news service for the people of Wales, by the people of Wales.