Culture
The new statue of Cranogwen is a fitting tribute to a remarkable gender equality pioneer
Jane Aaron, Emeritus professor of English, University of South Wales
A statue has been unveiled in the small seaside village of Llangrannog in Ceredigion, to honour a pioneer in the development of gender equality in Wales.
It pays tribute to Cranogwen, the bardic name of Sarah Jane Rees (1839-1916).
Sarah was a sea-captain's daughter, who followed various careers, as a sailor, teacher, poet, lecturer, journal editor, preacher and temperance movement leader.
She rose to sudden fame in September 1865, when she won a National Eisteddfod prize for which the most highly-esteemed Welsh language bards of the age, Islwyn and Ceiriog, had also competed. The audience's shock was immense: no one had expected a woman to emerge as winner, understandably enough as most of Ceredigion's women were still illiterate at this time, signing their marriage certificates with a cross.
But well before 1865 her life had already followed different paths from those expected of women in her era. Sarah was born in Dolgoy-fach, a cottage high up on the hillside above Llangrannog's shore.
As soon as she was in her teens, she was required to start contributing to the family's income: the choice was domestic service or needlework. She was apprenticed to a needlewoman in the nearby town of Cardigan, but returned home after a few months announcing her utter distaste for that work.
Instead she persuaded her father to take her on board his two-masted ketch, the Betsy, as a crew member. So started her three year stint as a sailor, at that time an unusual occupation for a woman. But with that experience, she was enabled in 1860, at 21 years of age, to take up the schoolteacher's post at Llangrannog, teaching young sailors as well as the local children.

Celebrity
Her triumph on the national stage changed her prospects: it made her an instant celebrity. The whole of Wales wanted to see and hear the young woman who had beaten Islwyn and Ceiriog at their own game.
The mid-19th century was the age of the public lecture, particularly among the Welsh Nonconformists. If a chapel managed to secure the services of a popular lecturer, they could make a substantial profit from the ticket price, a sum often much needed to pay off chapel building debts. Cranogwen, as she became known, was persuaded, against her initial inclination because it meant giving up her hard-won teaching post, to become a public lecturer.
She started on her lecture tours in the winter of 1865. In packed chapels up and down the country she addressed congregations who had never previously seen a woman in the pulpit or the deacons' pew. Between 1869 and 1871, she visited the United States and lectured to every emigrant Welsh-speaking settlement across the continent, from New York to San Francisco.
Unfortunately, Cranogwen never published her lectures, but according to the many descriptions of them in the contemporary press, they focused on the need for all those among her audience who aspired to live fully to recognise their own abilities, to cultivate them through acquiring education, and then to put them to work for the benefit of their communities.
Only thus could they hope to find true happiness and fulfilment. And this message was for girls as much as boys, for women as well as men.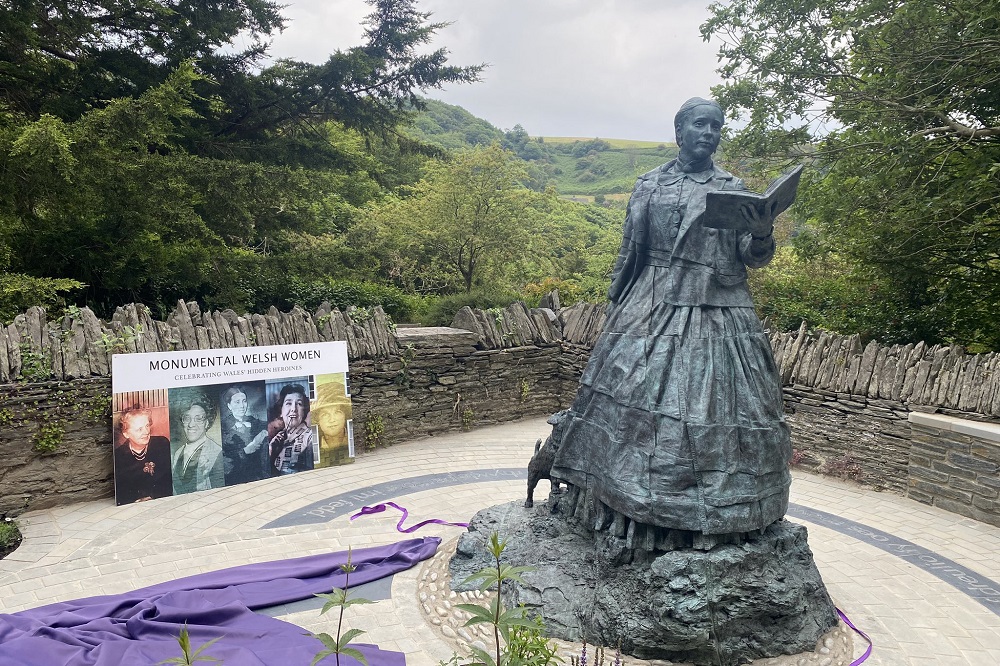 It was a message she went on to repeat in her new role, after her return to Wales, as the first Welsh woman to become a journal editor. In each of her careers Cranogwen challenged her era's narrow conception of gender roles which confined women to the domestic sphere. Her primary aim was always to take other women with her, "out of their caves", as she puts it, and into the public world as writers, speakers and leaders.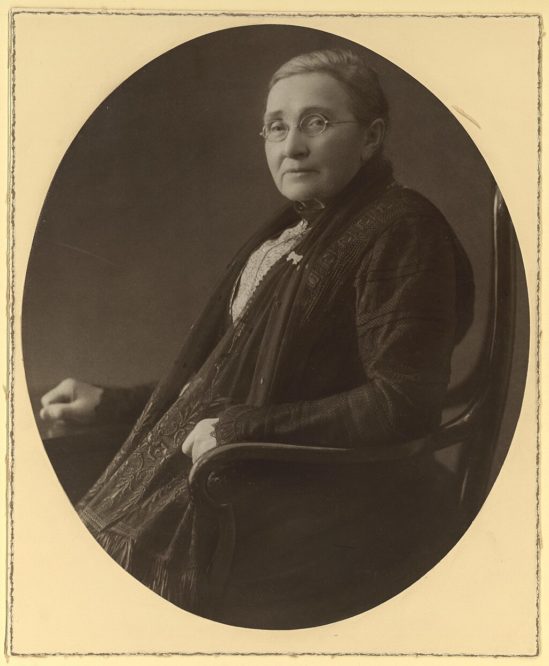 She considered the patriarchal system's refusal to allow women access to professional roles a lamentable waste of female talents and abilities. As editor of Y Frythones journal, she disseminated these ideas widely, particularly in her responses to readers' queries in her Questions and Answers column.
"Gender difference", she says, "is nothing". She saw the gender system of her mid-Victorian era as a man-made fabrication, which had no grounding in any real difference between the two categories male/female in terms of their intellectual, cultural and professional potential.
Her influence was profound. Sir O. M. Edwards, a leading figure in Welsh fin-de-siècle culture, said of her in 1916:
"Cranogwen had a mission and a noble aim. And she succeeded. No woman in our history to date has done as much to increase the intellectual confidence, the self-respect and the usefulness of the women of Wales as Cranogwen."
It is indeed fitting that a statue be raised in her honour. It is part of a wider campaign – Monumental Welsh Women – dedicated to marking the contribution of women to the history of Wales. The statue, by sculptor Sebastien Boyesen, stands in the village in which Cranogwen lived throughout her life, first with her parents and subsequently, after their death, with her partner Jane Thomas.
This article was first published on The Conversation


---
Support our Nation today
For the price of a cup of coffee a month you can help us create an independent, not-for-profit, national news service for the people of Wales, by the people of Wales.