Culture
The Promised Land: a yearning for what's yet to come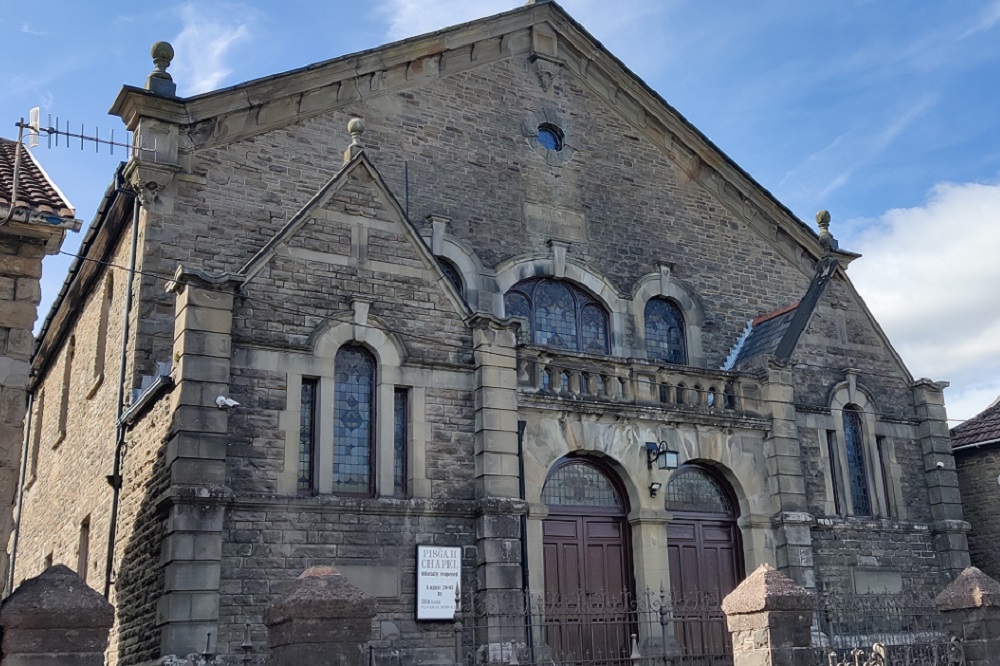 John Geraint
Continuing our series written by John Geraint, author of 'The Great Welsh Auntie Novel', and one of Wales's most experienced documentary-makers. 'John On The Rhondda' is based on John Geraint's popular Rhondda Radio talks and podcasts.
It was a slow day, as Paul Simon might have said. A lazy Saturday afternoon, one of those bright early spring days that might just be the sign of the turning year.
The sun was… well, not beating down exactly, but the sky was blue and it was warm enough to go without a coat. Yes, a day for Porthcawl, Southerndown, Barry Island even. And if not there, a jaunt over the Rhigos, the Brecon Beacons brilliant in the sunlight.
Even a walk up the mountain here at home would have done, up the shining slopes of Carncelyn or Craig-yr-Eos.
But no, something drew me back to somewhere few people other than me, I suppose, would ever think of as the right place to while away a precious afternoon like this; somewhere no sensible person would dream of as a destination for a day-trip.
I found myself on Tylacelyn, on the very road where I grew up, in the middle of Penygraig, window-shopping in those retail outlets that were still in business, with a strange bitter-sweet feeling in my guts, an aching for something, something to do with this place and all it means to me… What was that feeling? It has a name, a Welsh name.. ah, yes… hiraeth. But this was a peculiar sort of hiraeth.
Promised Land
Hiraeth – you can't translate it, or so they say. Let me try. It's a kind of yearning for a person, a place or a time that you can't get back to, 'a longing to be where your spirit lives'.
But, perhaps because my sentimental stroll began at the top of Tylacelyn hill, across the road from Pisgah Chapel, the kind of hiraeth I was feeling was pointed in a different direction.
Pisgah, you see, was the mountain in the Bible where Moses was shown a prospect of the Promised Land. He could see it, right there, in the distance, though he never got to tread the hallowed ground himself.
This Pisgah – Pisgah Chapel – had a fine view of mid-Rhondda, my Promised Land. The terraced houses drew my eye down the steep rise, towards Tonypandy; Trealaw Road in the distance slanting upwards again, up the Valley towards the wooded slopes of Tyntyla; and on the left, looking down on it all, the crags of Glyncornel, prosaically topped by a TV relay mast.
I stood there, opposite Pisgah, gazing up at the huge stone frontage of the chapel, wondering about Moses, what he must have been feeling on his Pisgah, a yearning for the Promised Land, a kind of hiraeth, but a hiraeth directed towards what was yet to come, towards a better future, for his people if not for himself.

Roots
Pisgah. I passed by on the other side, walking on towards those shops were left in what was once the bustling heart of Penygraig, my hometown.
The old post office has long been closed. It's been converted into a dwelling house now, a house with a name on a plaque at the door. It's called… 'The Old Post Office'. There's a strange comfort in that. It's not just me who remembers.
A few doors along, on the corner of Hendrecafn Road, where my teenage friend John Newman once had a photography studio, there's now what anyone can instantly recognise from the very shopfront as a very, very stylish hairdresser's. Nicholas James.
The whole set-up just oozes class. A celebrity hairstylist right here in the heart of the Rhondda! Nicholas James is from Clydach Vale, though he's worked in much more glamorous locations, and he counts celebrities on his list of clients.
But – as befits a hairstylist – he hasn't forgotten his roots. "I wanted," he's quoted as saying, "to bring back something vibrant, classy and luxurious to the Valleys. People deserve to have that here." Amen to that.
Sadly, my male-pattern baldness has reached a stage where I don't need a haircut, so I walk on. Towards something from a different era.
Aladdin's cave
An Aladdin's Cave of a shop, its counters, drawers and shelves crammed to bursting with anything and everything you could need for those fiddly jobs around the house: Jones the Ironmongers, established 1898.
It's often said to be oldest shop in the whole Rhondda, but I knew from my childhood days that the name is misleading…
When I was a boy, we lived with my grandfather. He was retired from a lifetime as a colliery blacksmith, but he still loved pottering about in the coalhouse up the back garden in his blue dungarees, hammer or screwdriver in hand: DIY, mending things, making things.
He'd often send me 'up the road' to fetch some hardware he needed – hinges, hooks or wire, blacksmith nails, paint or polish: "Just run up to Arthur Hopkin's for me, boi bach. Tell him it's for Tommy John."
Arthur Hopkin: he'd taken over the ironmonger's, probably as long ago as the Second World War. And it's still in his family, though it still trades under the name Thomas Jones & Sons Ltd. And it's still got everything Tommy John could have needed – and his modern equivalent too.
Just yards away, there's another real Valleys institution. Mr Creemy's. Ice cream to die for. Double Belgian Chocolate, Succulent Strawberry, Peanut Butter Overload. I'm not going to get through a sunny afternoon like this without a cornet containing at least two of them.
But I need something more substantial in my stomach first. So it's down the slope to Taylor's. They've won awards too. For fish'n'chips.
Taylor's is the new kid on this block – it was only established in 2004, but already it's hard to imagine Penygraig without it. And a tray of luscious chips is just the thing to keep me going.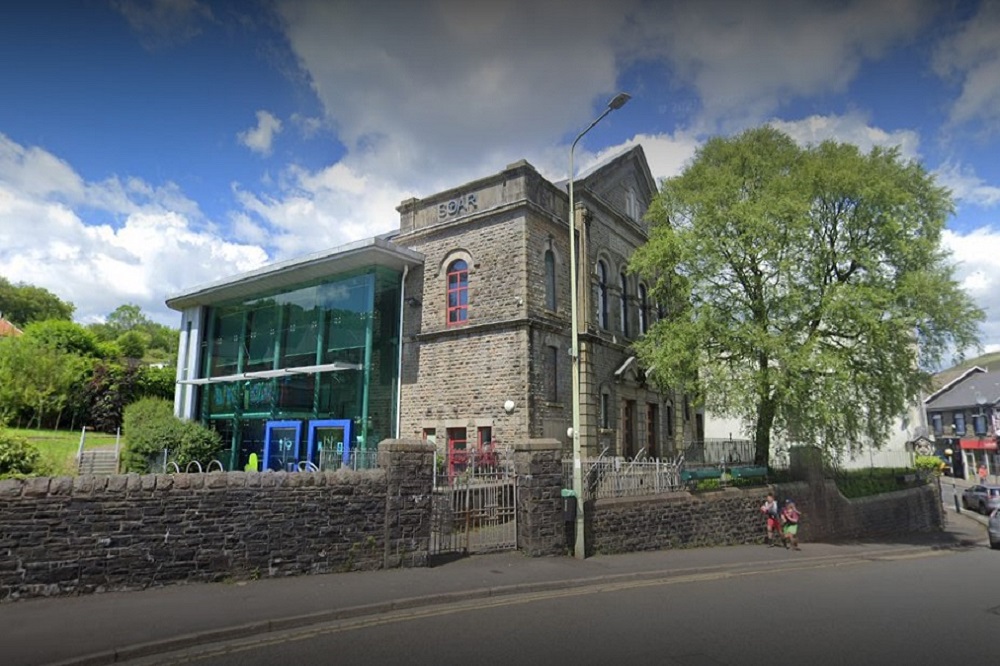 Soar chapel
I tuck in – bold as brass in the afternoon sun – standing on the pavement outside Soar. The chapel where my mother was baptised has now been adapted – and magnificently so – by Valleys Kids.
It buzzes with activity, a hub where children of all ages experience a whole range of arts and crafts that expand their minds and their imaginations.
Zoar was a city of refuge in the Bible, but its Welsh spelling on the front of the building – S-o-a-r – is often mistaken, I imagine, to mean that it's somewhere where young people can soar up high to new levels of aspiration and attainment – and have lots of fun doing so.
That was it, that was my afternoon walk, from one chapel to another; and, in-between, four shops that chimed with my mood, just four amongst all the others in Penygraig that were still trading, or were now shut up.
A classy hairdresser's, a classic ironmonger's, award-winning ice-cream, champion chips.
It wouldn't take much – just another quartet of businesses with similar standards, similar ambitions, perhaps – and Penygraig as a place to come and shop would soar up to another level again, set on a path towards being something really special, something we can all be proud of.
They've done it in Treorchy, with their Best of British champion high street. Why not here, too?
And that, I realise, was the hiraeth I was feeling – a hiraeth not solely for the past, although there were many reminiscences caught up it. But a hiraeth for what might yet be.
A yearning for a Promised Land, tantalisingly within reach, if only we could realise it.
All episodes of the 'John On The Rhondda' podcast are available here
John Geraint's debut in fiction, 'The Great Welsh Auntie Novel', is available from all good bookshops, or directly from Cambria Books
---
Support our Nation today
For the price of a cup of coffee a month you can help us create an independent, not-for-profit, national news service for the people of Wales, by the people of Wales.